One of our latest big projects has been working on updating my living room – and it's finally done – yay!! We'll be sharing the living room reveal soon! So I've spent the last few months figuring out what I wanted to hang on my walls. Caitlin has gotten me hooked on engineer prints with all her great
engineer print projects
over the last year or so and I knew I definitely wanted to have one up. I had a really hard time trying to choose the photo that would be hanging on the wall – thankfully these prints are cheap, so I ended up picking two (I had them printed at Staples). And then I had Mike whip up a set of poster rails for me to hang the print in. This magnetic one is perfect for indecisive people like me because it's so easy to quickly change out prints!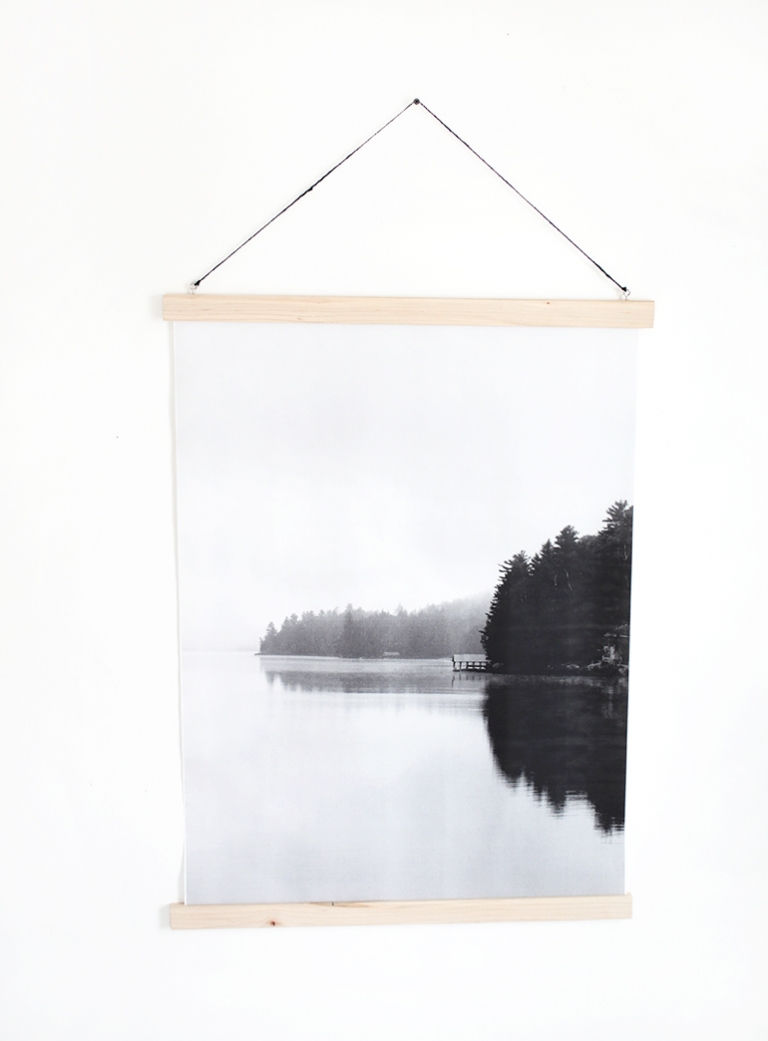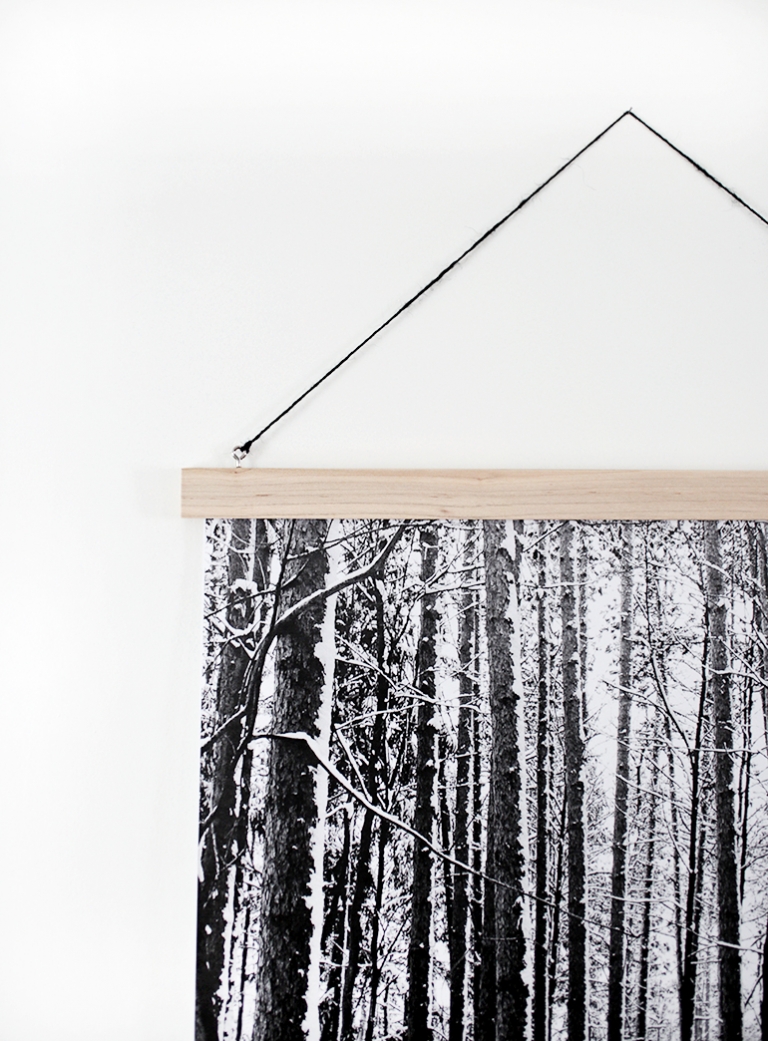 Materials:
– wood (we used maple)
– table saw
– sandpaper
– measuring tape
– drill
– forstner bit
– neodymium rare earth magnets (you want to use really strong magnets, ours were size 3/8 x 1/16, found on Etsy a few years ago)
–
E6000 glue
– eye hooks
– string
Directions:
Cut wood to size using table saw. Each rail measures: 25" x 1.25" x 0.25" (you can customize the length to the size needed for the print you're hanging). Sand boards. Measure & mark where magnets will go on your rails (we used 4 magnets in each rail). Drill holes in board using forstner bit. Glue magnets in holes, making sure the magnets are facing the right direction in the boards, so the sides facing out attract each other and not repel. Once magnets are dry, drill two holes in top rail for the pilot holes for eye hooks. Screw in eye hooks. Tie string around eye hooks.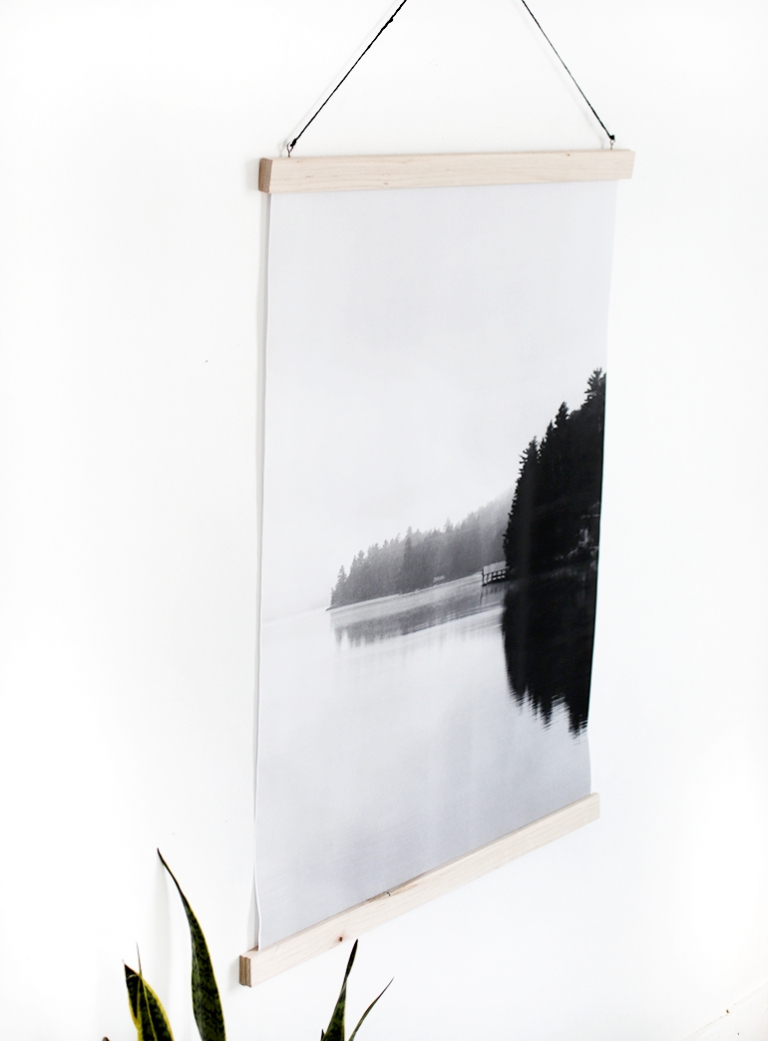 Have you done any engineer print projects?
-Manda