After I made the leather cuff last week, I just couldn't stop making leather projects. They're perfect for fall and the project options are endless! So today I've got a tutorial for a quick ponytail wrap:
What you need:
-Leather
–Snap fasteners/tools
-Scissors
-Beads/feathers/leather/string
-Needle and thread
How to do it:
Cut leather to desired size. (I put my hair in a ponytail -or ponytails if you want double ones- and measured around it and then added about 1/2″ for the width. Height can be whatever you desire.) Attach one or two snaps, depending on the height you chose. Make sure that you attach them correctly – it's easy to put one on backwards and then it won't snap when you wrap it around your ponytail. Then lay out and add on whatever extras you picked out by sewing them in place. Experiment with different beads/feathers/etc. and be sure to make a few for some friends!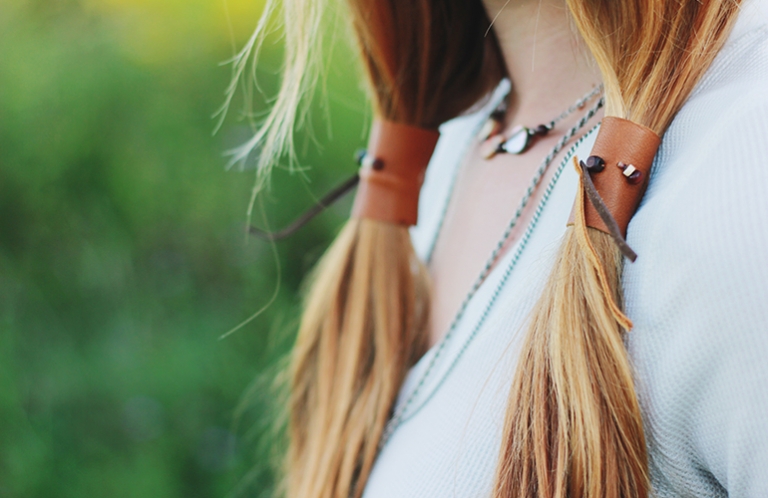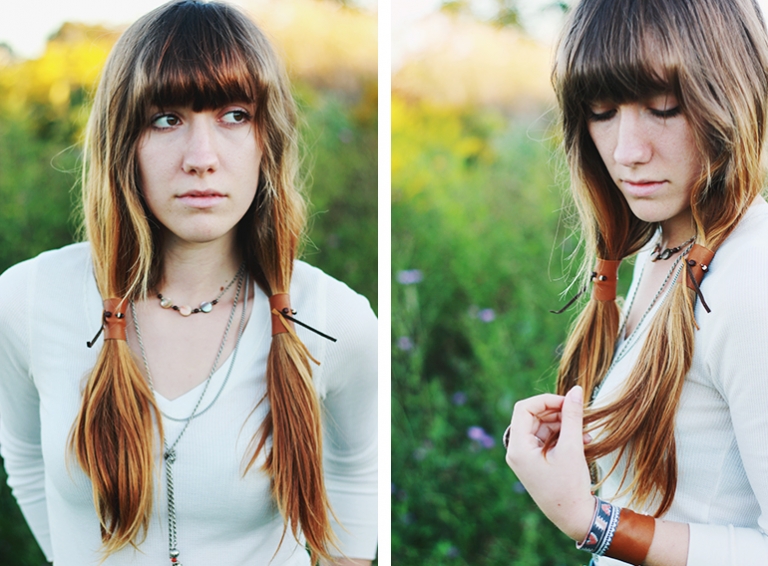 Happy Monday!
xo. Caitlin