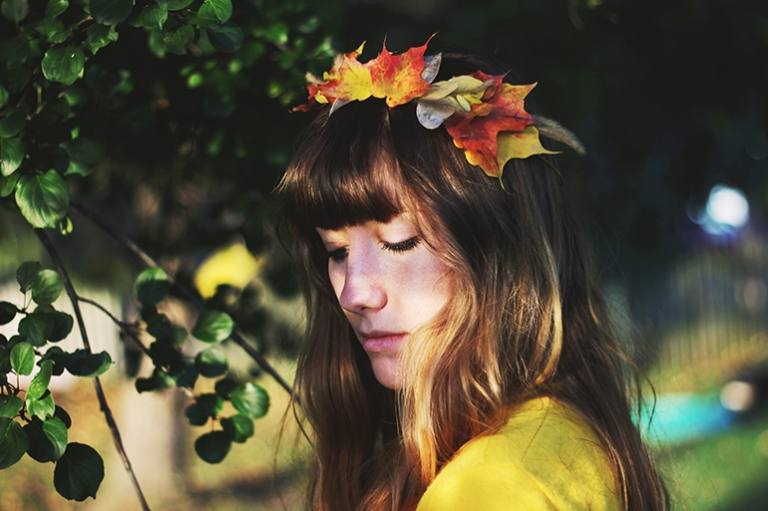 Do you remember our fun floral crown from this summer? Well, obviously crowns are just the sweetest and I loved making that one so much that I decided to make one that's more fall appropriate. The colors have been beautiful around here so I went out and scooped up some leaves and made myself a crown!

What you need:
-Some freshly fallen leaves with nice color and other various plants, sticks, etc.
-Floral wire
-Floral tape
-Pliers/wire cutters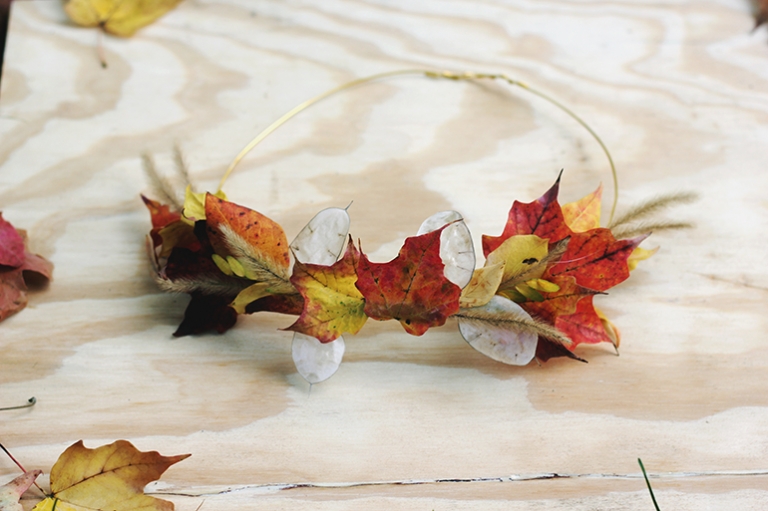 How to make it:
-Cut a piece of the floral wire that is long enough to go around your head and add a couple inches.
-Form it into a circular shape and twist the ends tightly around each other to secure.
-Select your first leaf and attach with floral tape. (It helps to lay out a plan of how you want the leaves to go on beforehand.) Continue adding leaves and wrapping the stems of the leaves until you get the look you want.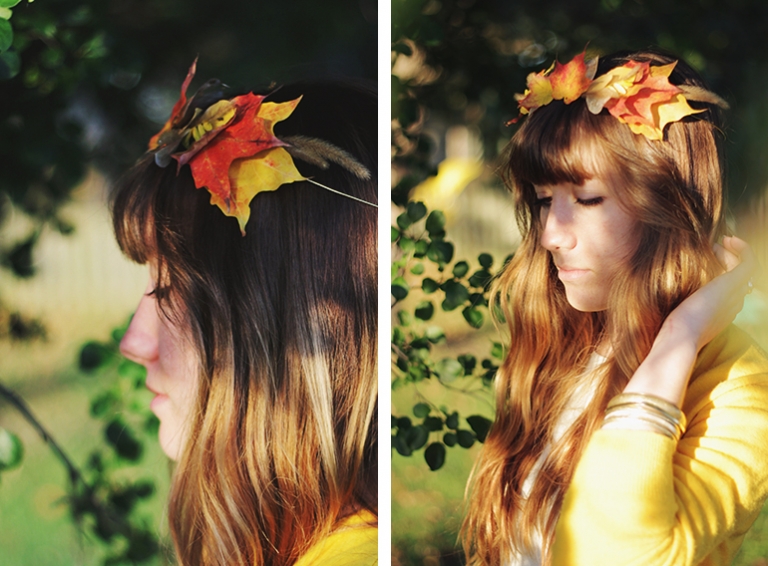 The boys even got in on the project and they loved it! Although Lincoln was the only one that let me take his picture…

Hope this autumn season is treating you well!
Go out and enjoy it while wearing one of these beauties!
xo. Caitlin