I love burning incense in my house and for Christmas this year I got a pretty solid stock of Juniper Ridge Campfire Incense. I have an old incense holder that I don't like leaving out on my shelf because it's pretty hideous so I always forget about my incense. I decided to make an incense holder  that's simple and pretty enough to leave out and I'm sure I'll be burning through my incense collection pretty quickly now!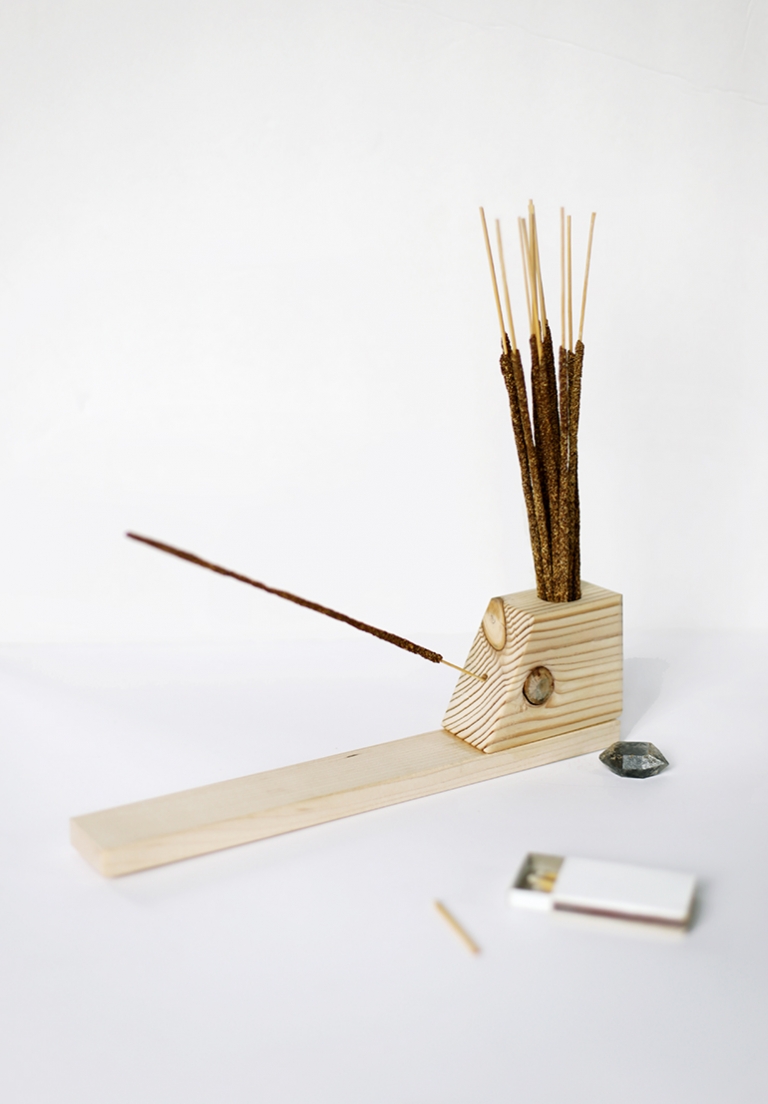 What you need:
-Wood (I used 1/2″ thick maple and leftover hem-fir from the Mountain Necklace Display)
-Bandsaw
-Sandpaper or Belt Sander
-Drill or Drill Press
-Wood Glue
-Clamp
How to make it:
-Cut bottom piece 10.5″ x 1.5″.
-Cut top piece 3″ x 2 3/8″ x 1.5″ then cut the front at an angle.
-Measure to center on top piece and drill a 3/4″ hole most of the way through. (This is to hold extra incense.)
-Along the angled side, drill a thin hole about 1″ into the wood at an angle. (Which will allow the incense to tip upwards.)
-Sand pieces. Round edges if desired.
-Apply glue to the long side of the top piece, press at the end of the bottom board, and clamp in place until dry.

xo. Caitlin