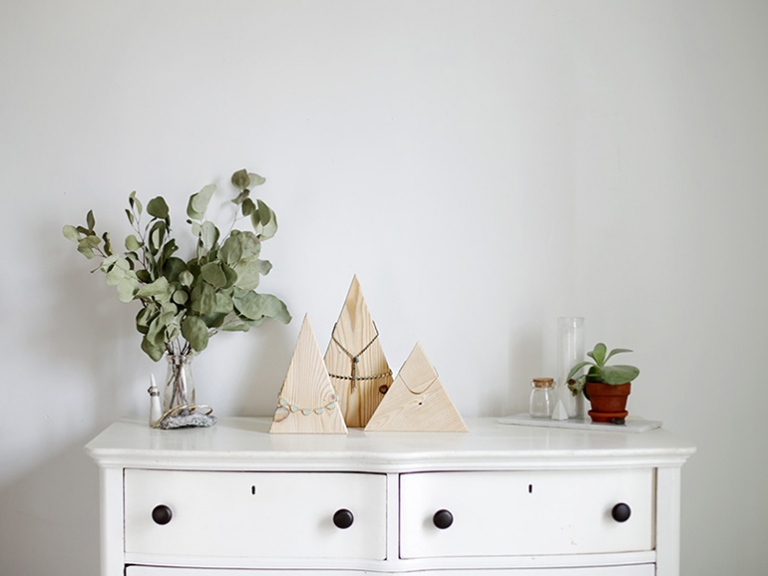 If you're anything like us, you've got piles of jewelry spilling out of every available space in your room! Sometimes necklaces seem like the hardest accessory to keep organized – they can get tangled up so easily! If you're tired of trying to untangle those knotted necklaces (the worst!), these mountain necklace displays will not only keep your necklaces organized, they'll add a bit of beauty to your space as well! We've teamed up with Fossil to show you how you can make your own wood mountain necklace displays to keep all those lovely necklaces organized and looking pretty!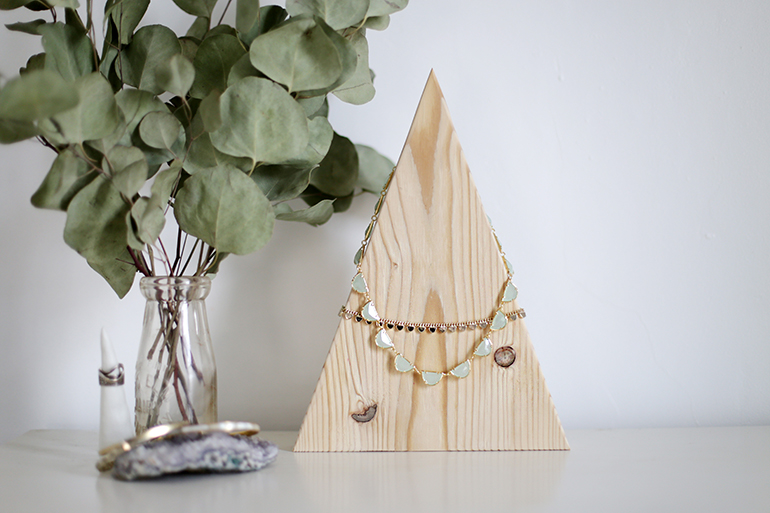 Materials Needed
– 2x10x10 board (we used Hem-Fir)
– tape measure or yard stick
– pencil
– bandsaw (or scroll saw)
– belt sander (or sandpaper)
– drill
– wood glue
– wood axle pegs (1/4″)


Directions
Using the tape measure, measure and draw out the size triangles you'd like on the board.  Use a band saw to cut along the lines. Use the belt sander (or sandpaper) to sand the edges smooth.  Measure and mark where your peg holes will be on the back of the cut triangles (these are for the wood pegs, which the necklaces will wrap around/hang from. You'll want to be sure to have quite a few, spread across the back of the triangle to accommodate different necklace lengths) . Drill holes where pegs will go. Use a dab of wood glue on the bottom of the pegs and stick into the drilled holes. Allow to dry.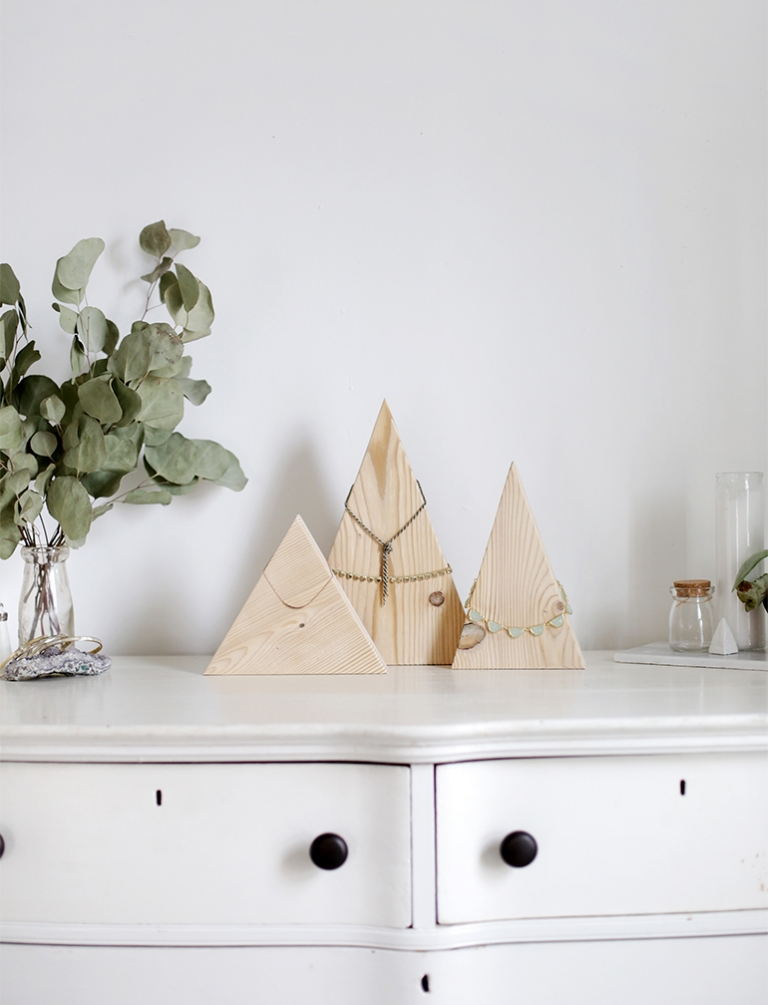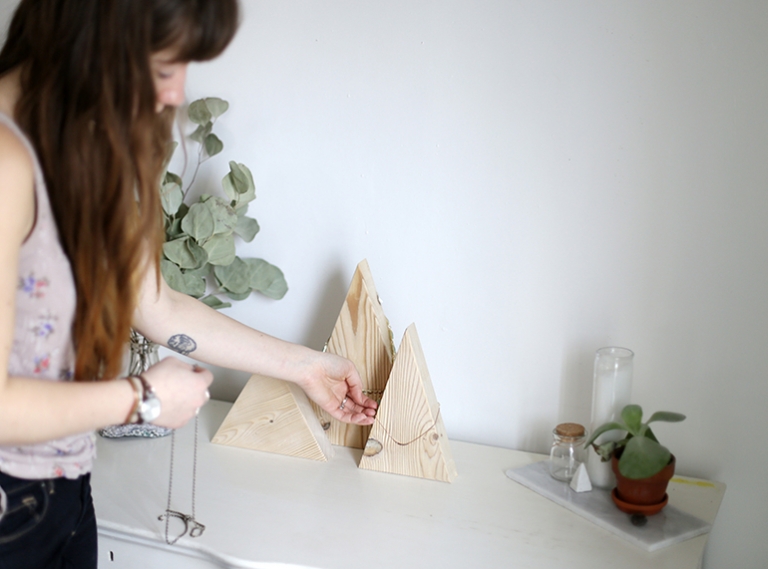 These lovely necklaces can be found here: Dainty Shape Necklace | Half-Round Sea Glass Necklace | Crescent Pendant Necklace – Rose (love this sweet & simple pretty necklace!) | Silver Chain – Caitlin's collection (might be a little awkward to try to get that 😉 )
Watches: Caitlin's wearing: Georgia Three-Hand Leather Watch | Manda's wearing: Vintage Muse
xo. Caitlin & Manda
Sponsored by Fossil. All ideas, thoughts and opinions expressed are our own. Thanks for supporting the brands that support The Merrythought.