Being that half our house is currently a construction zone, I've been trying to maintain little spots of "normalcy" where I can find them! So for the love of my sanity, I'm trying to keep this wall in our living as debris free as possible, and definitely needed to make it cute for fall, with things like a dried grass wreath! I also need very simple projects to work on, since my handyman is currently rebuilding half the house, and I like to squeeze in little projects here & there so things feel somewhat like normal life. Does that even exist anymore though? 😩
So I thought a simple dried grass fall wreath would be the perfect project to do. I've joined the band wagon of having vases of dried grass around the house 🙃, plus can just pick so much of this right in my backyard, so that's what I went with! I love the neutral colors, and all the brown tones give that good rustic, fall vibe. And it's super easy to make!!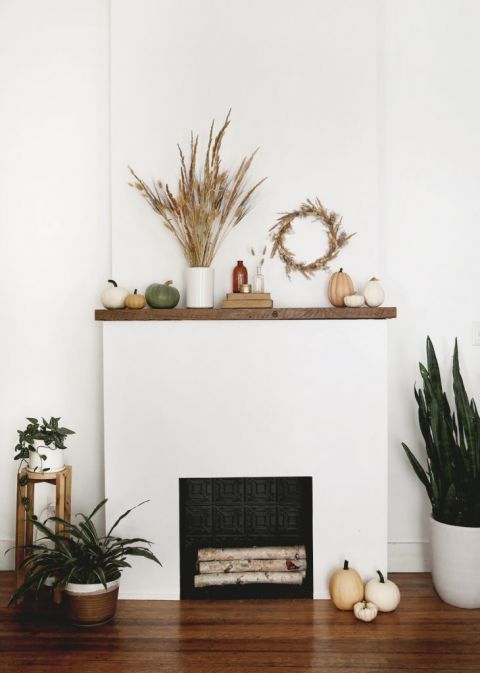 You can also see a slightly different set up in the last two photos below. My first thought was to try a bunch of pumpkins on the mantel, and I love it, but it also didn't quite feel like me. So I switched it up a bit! Which style do you like better, the simple boho, or pumpkin farmhouse??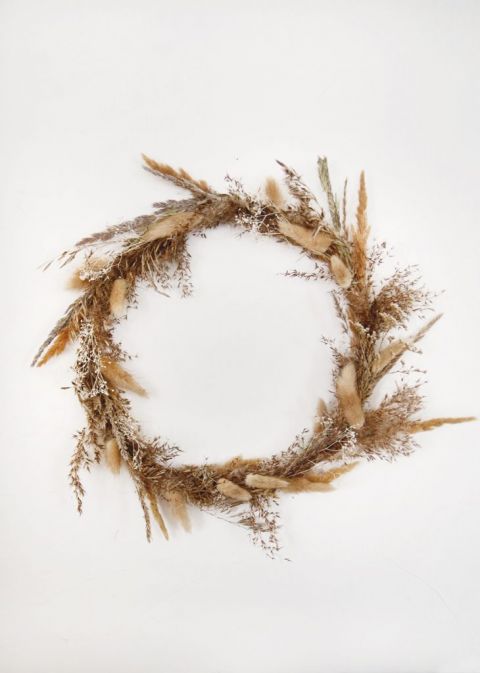 Supplies: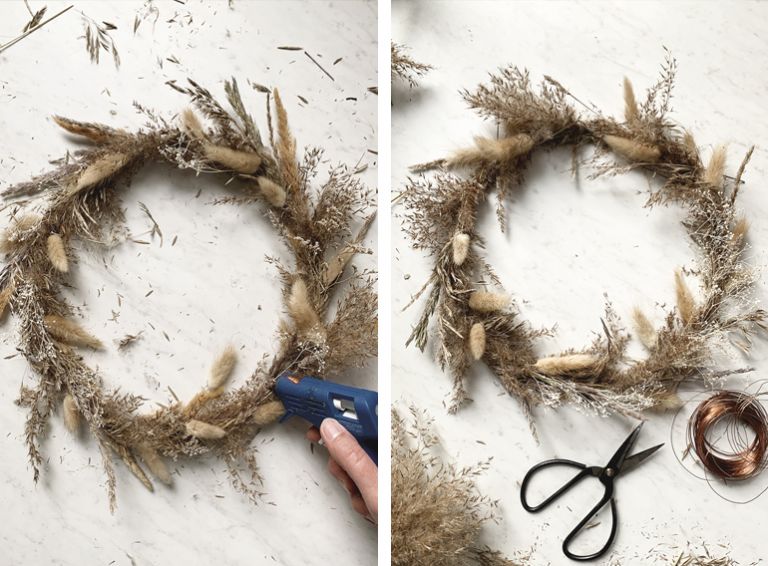 Directions:
Wrap small pieces of dried grass stems around floral hoop using the floral wire. Once you have a good base established, add additional pieces using hot glue. Keep adding till it's as full as desired. Hang on a nail or hook!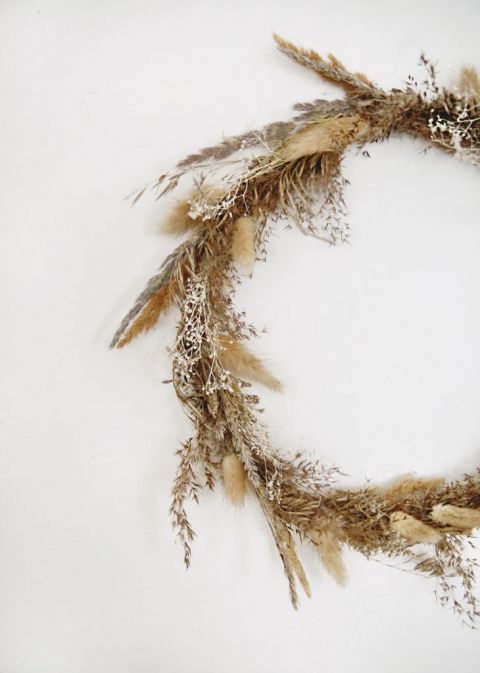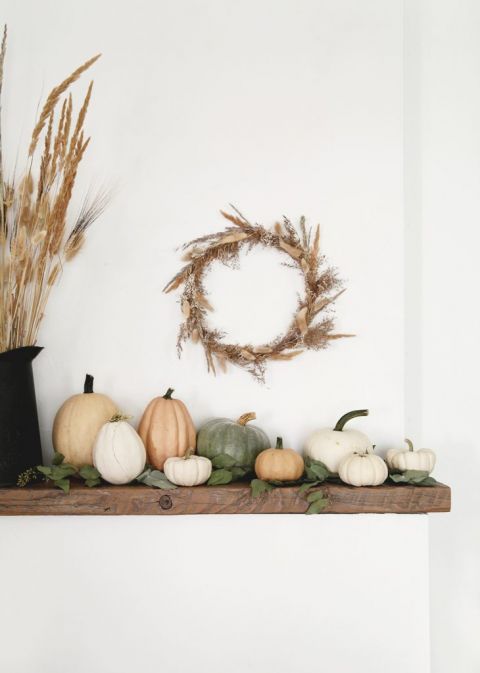 For some other simple fall decor, check out my living room from last year; this simple fall wreath that Caitlin made and this foraged fall table setting!
-Manda
(This post contains affiliate links, that when purchases are made from, help support our business, but do not change prices for you.)