One more easy DIY to give this year's Thanksgiving dinner an extra handmade touch! These DIY clay napkin rings are so simple and are perfect to go with those natural dyed linen napkins I'm sure you've made already. 😂 And if you haven't, this pair of DIYs is so relaxing and fun, I really think you should try it out!
I know that Thanksgiving will probably look a lot different this year for many people but I think taking the time to add a few extra handmade touches can make it extra special even if this year doesn't look exactly like what we hoped it would. So even if it's just you and your immediate family instead of gathering with your normal crew of 20+ like we do, it's a wonderful way to make it special and different. Plus this is a fun craft that the whole family could do together while you hang out at home!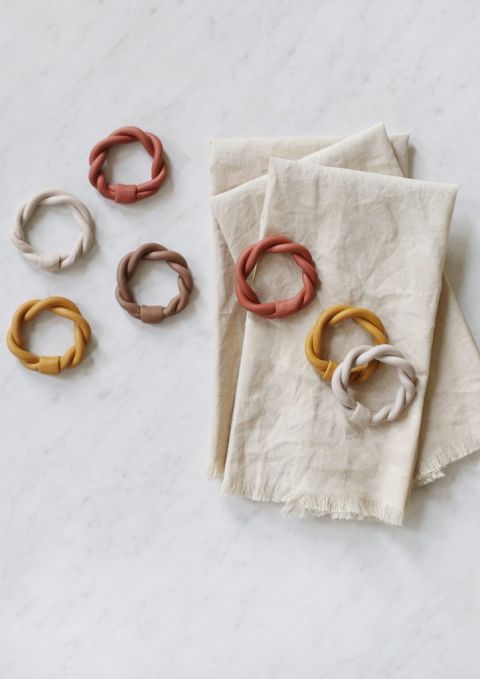 The little twists and the mix of colors?! Ugh – I just love them!
What you need for DIY clay napkin rings:
oven bake clay
knife
parchment paper
cookie sheet
oven 🙂
Watch the video below for step by step instructions to follow along with!