Lately I've been finding a few ceramic pieces while out thrifting that I just love! For those of us that don't have open shelving in our kitchen where we can display such finds, sometimes you need to find other uses for them so you can have them out all the time. So why not take five minutes and turn them into a planter? We bloggers are turning everything into planters nowadays anyways. 😉 This is an easy option for those of us that can't master the macrame plant hangers!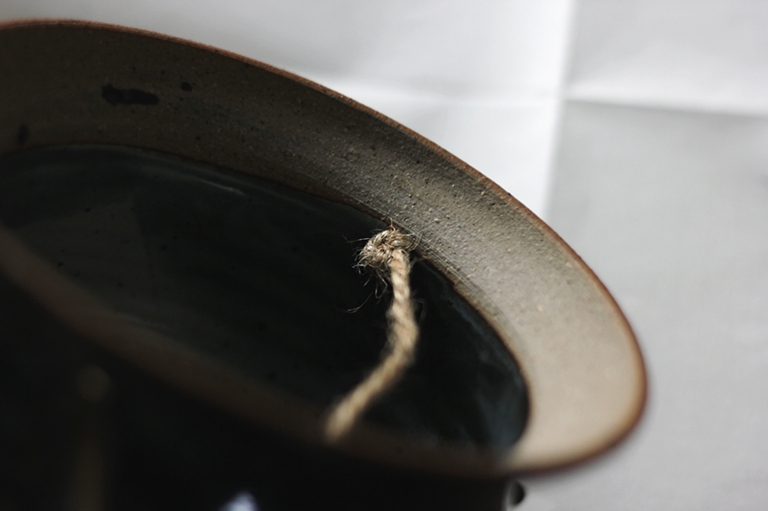 What you need:
-Ceramic Bowl (Mine looked like it was possibly a sugar bowl with the lid and spoon it came with.)
-Ceramic/Glass Drill Bit
-Spray Bottle
-Jute
**Optional -Leather Lace and Hot Glue Gun
How to make it:
-Measure and mark out where the holes will be on the side of the bowl.
-Use a cordless drill and the ceramic drill bit to drill holes at these marks. Use the spray bottle to rinse off the hole throughout the drilling process to wash out excess pieces of ceramic to prevent cracking the bowl.
-Cut a piece of jute (length will depend on where you want to hang it) and put the ends through the holes to the inside of the bowl and tie tight knots towards each of the ends.
**-I decided to add some leather lace around the top. Just wrapped it around and secured with hot glue.

What do you think? Do you want to go thrift some ceramic and make a few hanging planters?
xo. Caitlin