Recently Huzi contacted us and asked if we'd like to try out their Dream Car. We were intrigued by their unique design and knew the boys would just love playing with it, so we happily agreed to give it a try.  We were impressed right away just opening the box, the care spent with the packaging is immediately evident. This car is probably one of the highest quality wooden toys we've come across. It's so well made, and is extremely durable – which is definitely a plus when three little boys will be playing with it.


One of our favorite things about this car is that you can draw on it with chalk! The boys are able to turn their vehicle into anything they want and the hours they can spend playing with it are endless. Malacai, our little artist, was especially smitten with the car. It gave him the opportunity to draw to his heart's content and then to be able to play with his creation!  Being able to turn your artwork into play is kind of a dream come true for him. He's always drawing and coloring and then cutting out what he drew to play with, so to have a solid toy, that will last, to do that with won him over! And because it's chalk, he can just erase it and make a new design over and over.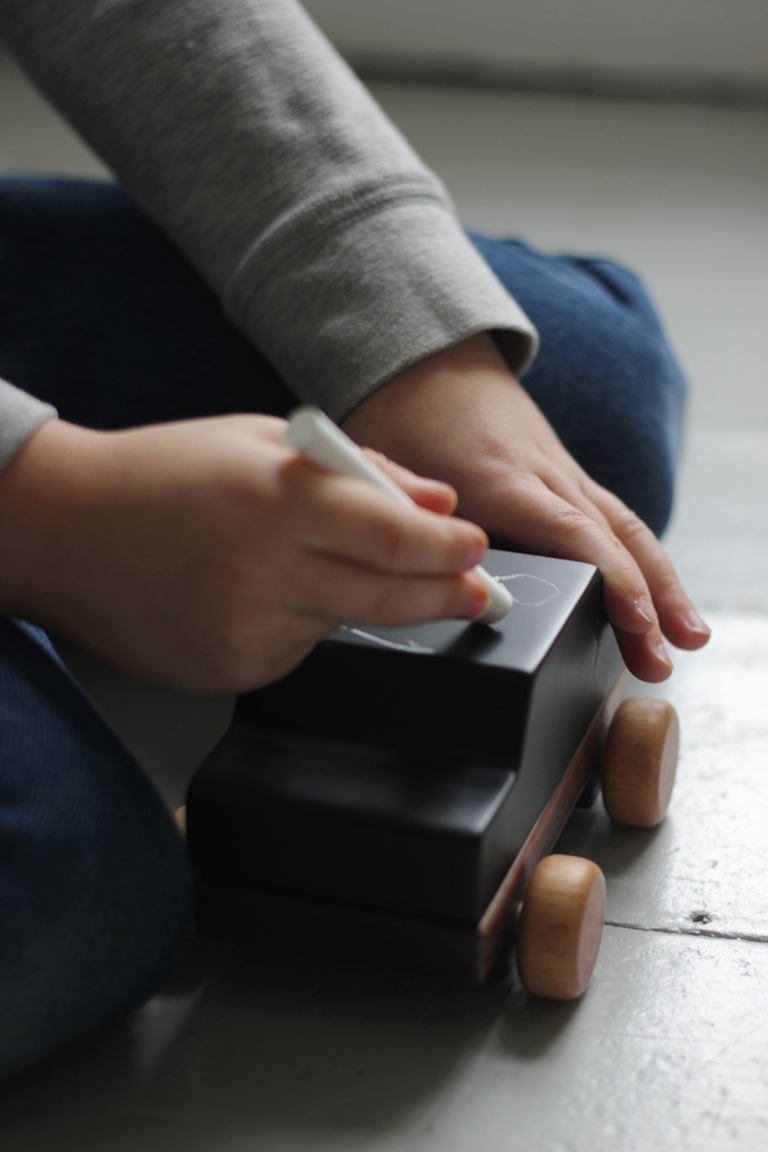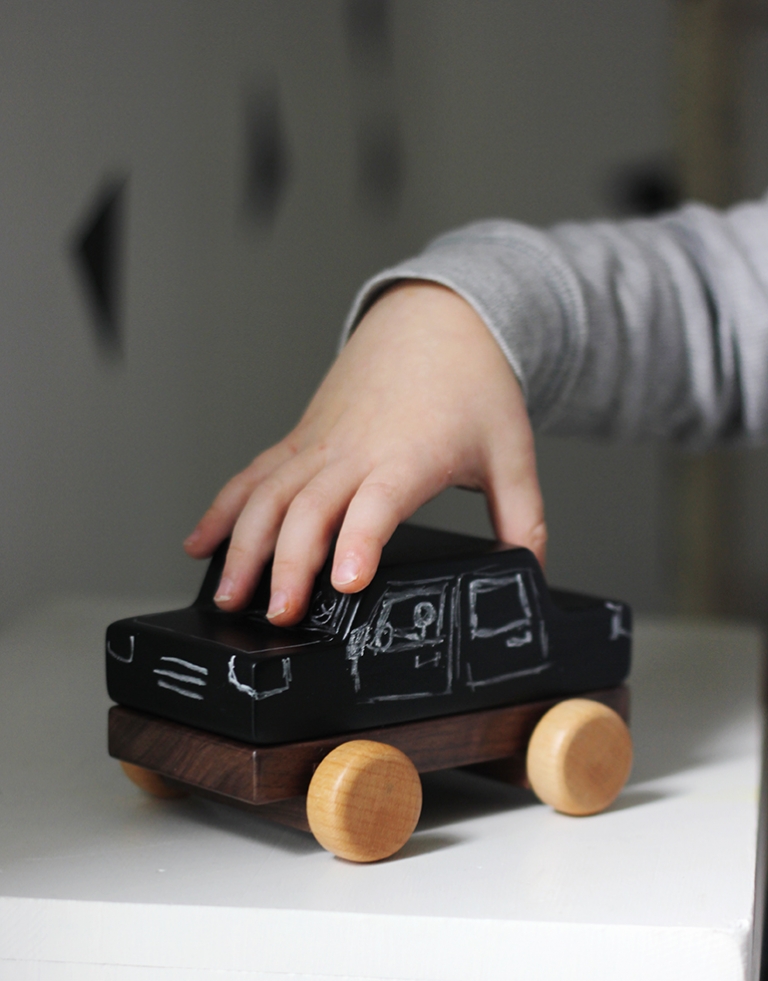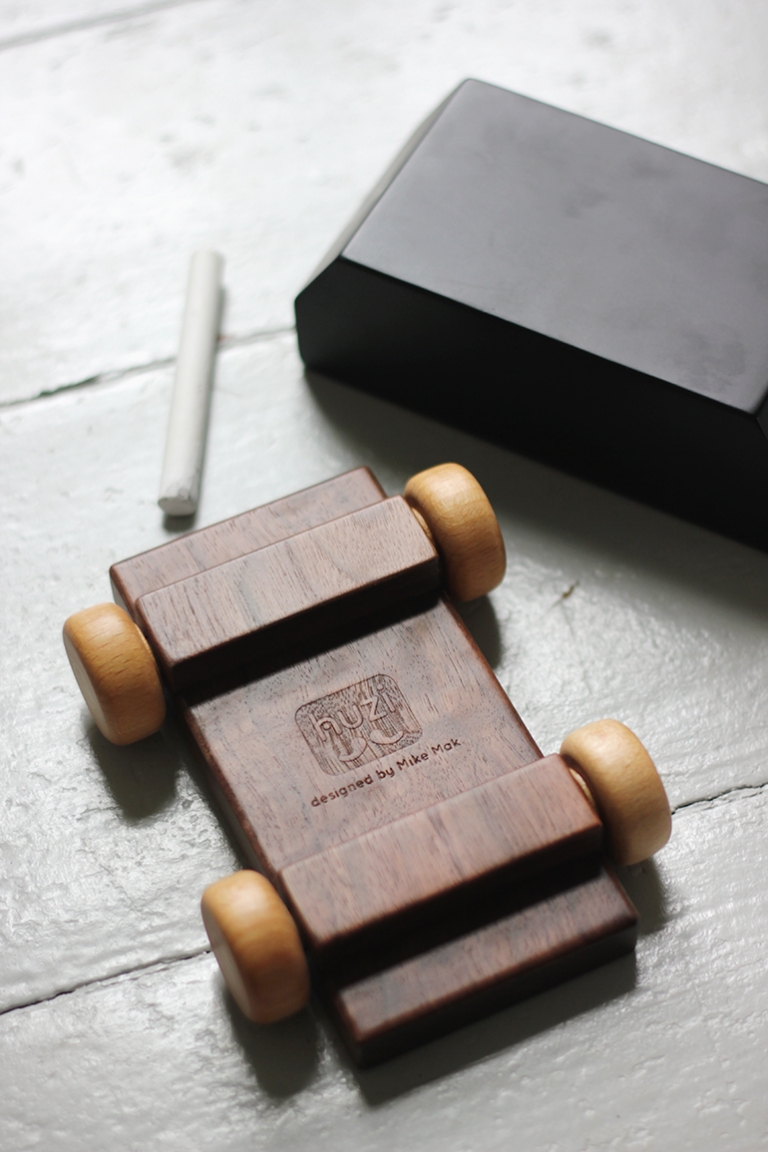 I absolutely love wooden toys for our kids. While we certainly have our fill of colorful, plastic toys scattered around the house, nothing makes me happier than aesthetically pleasing, handcrafted, quality toys. And this is one my boys are more than happy to have and play with for hours. Honestly, we don't usually spend too much money on toys for our boys, but I'm much more willing to pay more for a toy that will last and especially for beautiful, creative toys, which are harder to come by these days.


If you've got a little one to buy for this Christmas season, one of the Huzi Dream Cars is sure to please! Little ones will love the chance to color their own car designs and be able to play with what they created. The quality and workmanship of these cars is sure to impress parents and it's definitely a toy that will last and can be passed down to younger siblings and grandchildren as well!   And Huzi is kindly offering our readers a 20% discount – just use the code merrythoughtreaders when checking out!  So be sure to click on over and see the lovely designs and products Huzi carries!

Huzi Dream Car provided by Huzi, all thoughts and opinions expressed are our own.