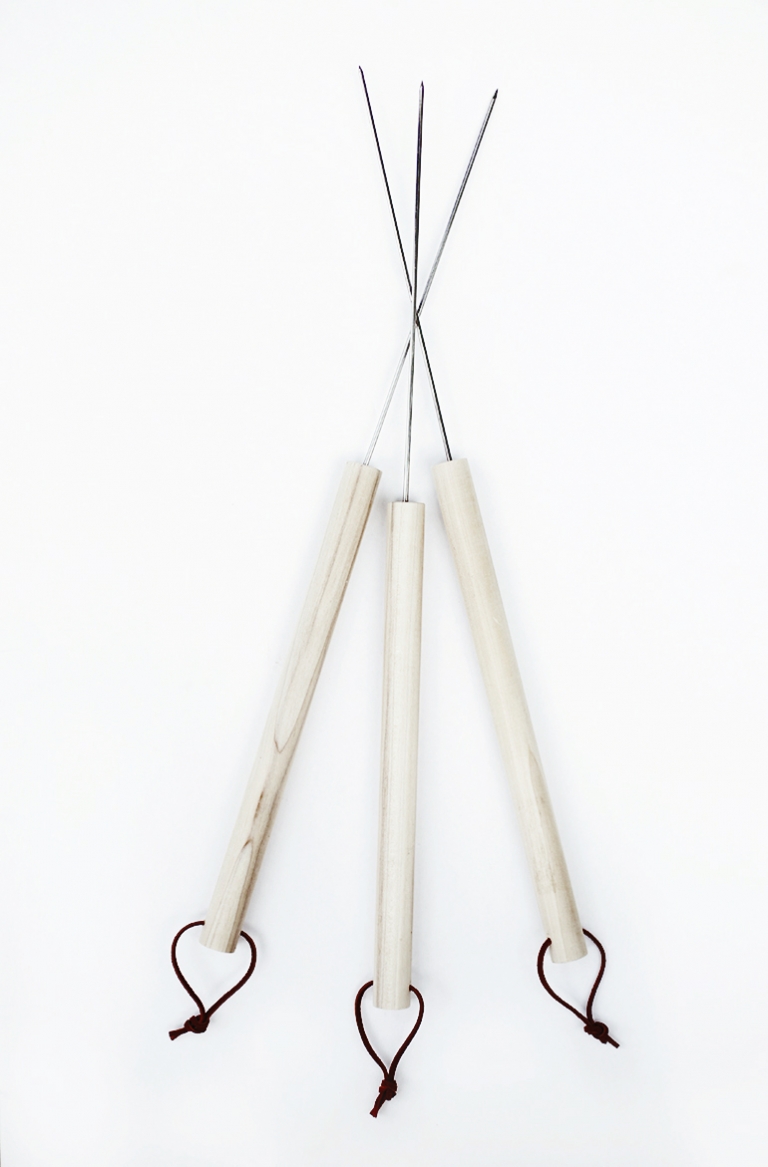 Hope you all enjoyed your holiday weekend! I've been up at the lake celebrating with friends and family all weekend and I have the rest of this week off to spend up here! Hooray! Being up at the lake all week this week and thinking about our Adirondack trip later this summer has got me in serious camping mode. My mind hasn't been able to think about normal DIY projects so I decided to do a few projects while I'm here this week that would go along with being up at camp. Yesterday I made these campfire roasting sticks since we never seem to have enough around here!
What you need:
–Skewers
-Wooden Dowel
-Hacksaw
-Sandpaper
-Drill
-Super Glue
-Leather Lace
How to make it:
-Use hack saw to cut off round end of skewers.
-Cut pieces of dowel to desired length. Sand ends if necessary.
-Drill hole down the center of one end of the dowel. Be sure to use a drill bit that is the same size as your skewers.
-Drip some glue down into the hole and then put the skewer in place. Let dry.
-On the opposite end of the skewer, drill a hole through the side of the dowel.
-Put leather lace through this hole and tie in a knot.
Now I'm off to jump in the lake!
xo. Caitlin