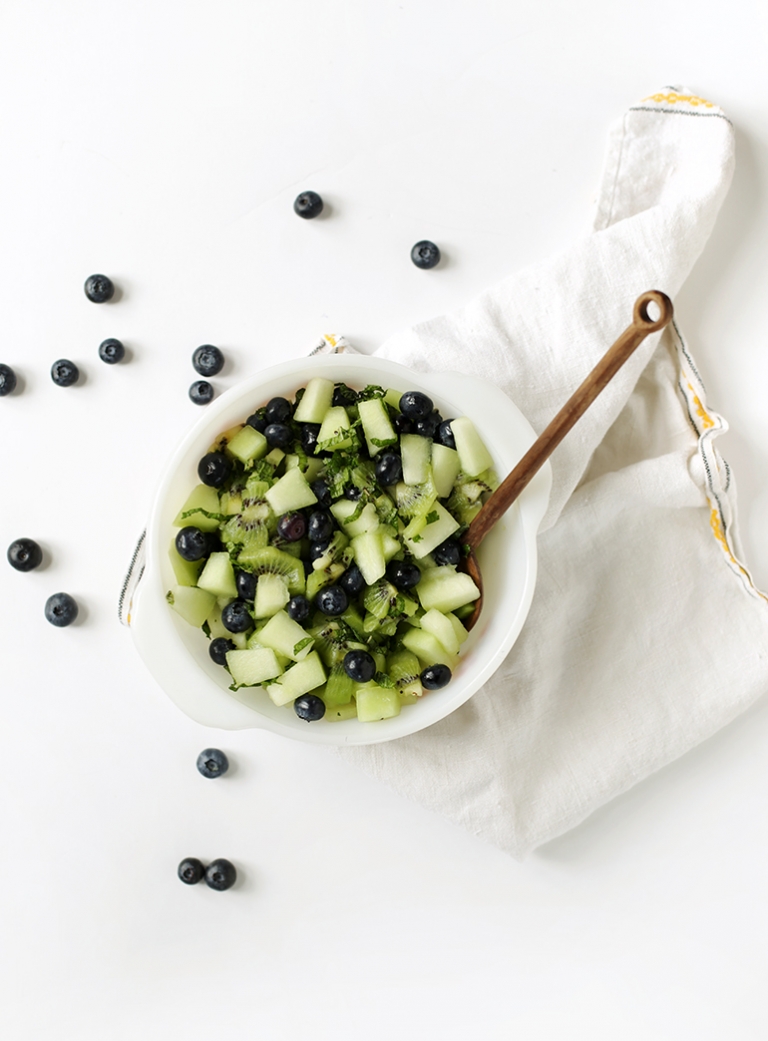 Last week at Lyndsay's shower, our cousin, Rachel, brought an amazing minty fruit salad. I had three helpings plus a few extra bites every time I walked past the table… I could not get enough of it! I decided to make myself a big bowl of it to eat throughout the week this week and thought you might all like to (or need to) whip one up for Fourth of July festivities this weekend.

Mint Summer Salad
1/4 Large Honeydew Melon, chopped
6 oz Blueberries
3 Kiwis, peeled and sliced
8+ Mint Leaves, chopped
Juice of 1/2 Lime (Optional)
Combine and enjoy!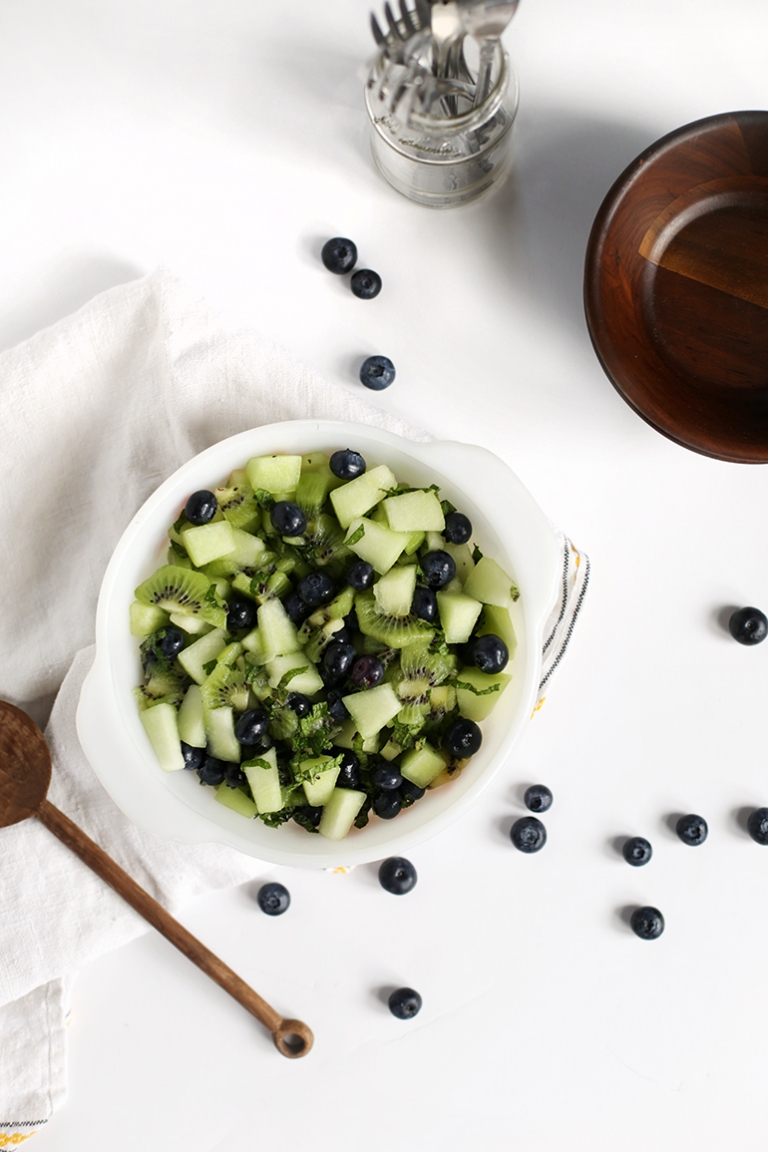 Happy Fourth of July! Have a wonderful weekend!
xo. Caitlin