I've had a few questions about our DIY branch handrail recently and it got me thinking maybe it deserved a blog post with some details on how we made it. It's funny because I never really thought about it as a DIY until we had people asking where to buy it/how we made it.
We've had it up for years, and I just kind of overlook it now. Doing this post also really got me thinking about our handrail and what I would put up now if I was doing our staircase and all of sudden I'm thinking, is it time for a new handrail?? 😂 I love coming up with new designs and ideas, hence why things are always changing in our house! Speaking of changes, be sure to scroll down and check out the dramatic before and after of this staircase!! It was such a change and I was so happy to finally have a beautiful staircase!
I'm not sure why I decided to go with the branch handrail, I probably saw it in a magazine or Pinterest (was Pinterest around back then? 🤔) and liked the natural element. My style has always included a bit of the natural, rustic look to it. Although after staring at these photos while editing them definitely has me thinking about something new!
We happened to find this branch right in our yard! We have some really big, old maple trees around our house and dead branches falling in our yard happens fairly often. This one was the right length (I'm sure we had to cut it down some), and pretty straight. And that's all you pretty much need to find, a long, straight dead branch. (You'll also want to be sure it's free of bugs, leaving in a garage or basement to fully dry out for a week or two is probably a good idea). Then it's just cutting to size, sanding, adding finish and hanging it. So overall an easy and cheap DIY branch handrail!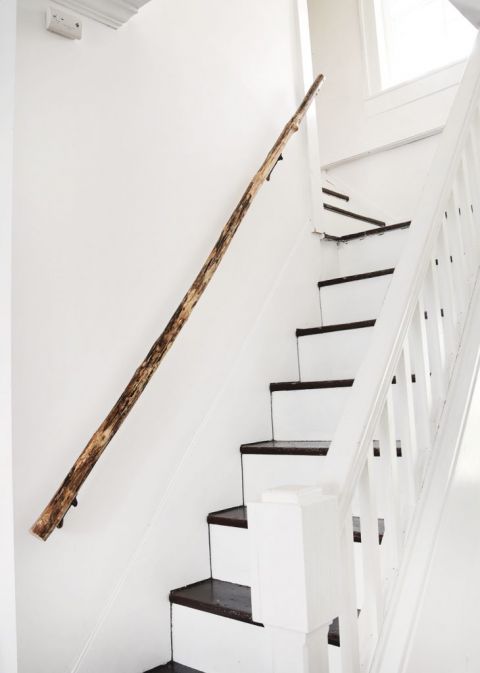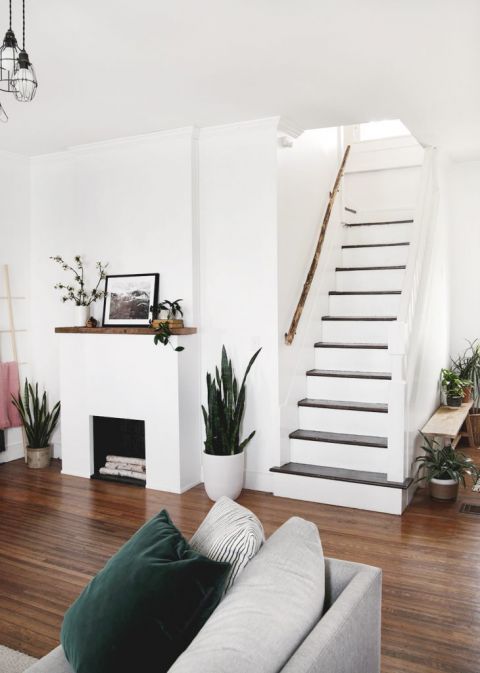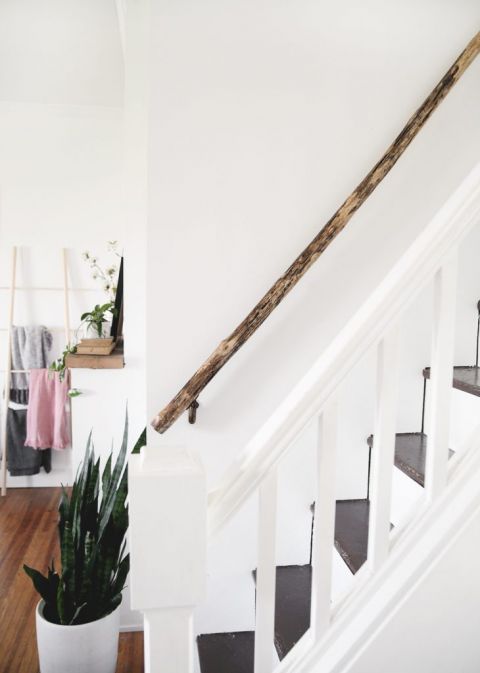 DIY Branch Handrail
Supplies:
Directions:
Find a relatively straight branch that you like the look of. Ours is maple. Cut branch to size. Remove any bark if there's any left on. Sand branch smooth. Apply finish. Attach handrail brackets to wall (make sure it's attached to stud in wall) and branch.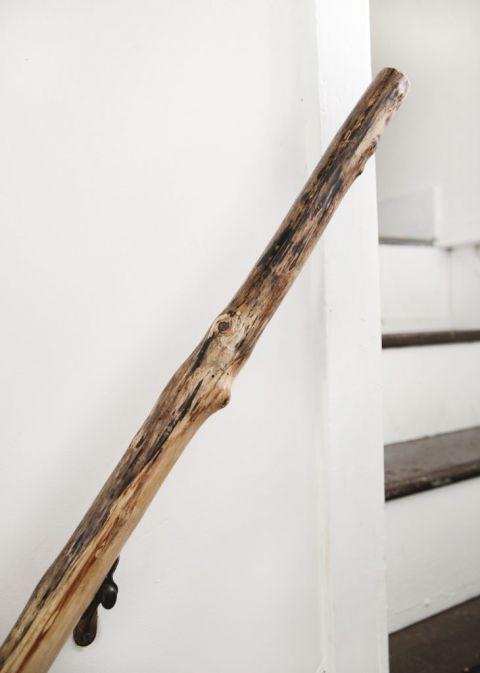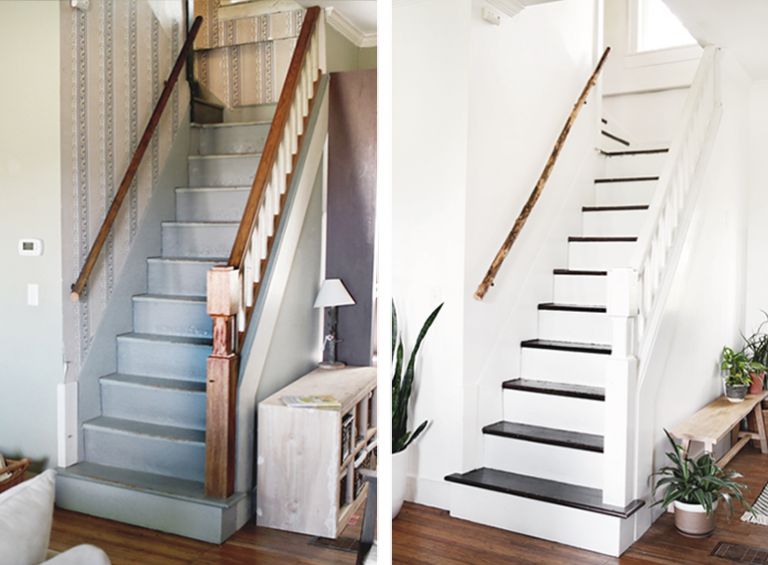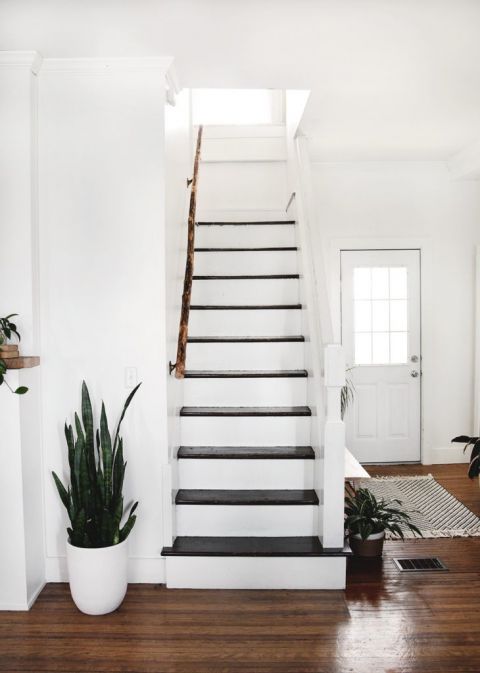 You can see our first living room makeover here and the more recent one here. And I guess stay tuned to see if I end up changing out this handrail in the near future! 😆
-Manda