Last week we shared a mocktail recipe for this
Grapefruit Honey Spritzer
! This acrylic recipe board was sitting pretty in the background of a few of the photos and today we're sharing how you can make this simple menu/recipe board. It adds a fun element for parties & get togethers – I love it because you can use it to write recipes (great for a bar where people will be mixing up their own drinks) or the whole menu for a dinner you're hosting. And it's reusable, just use a chalk marker and wipe clean when you're done! This DIY is quick & easy to do and you only need a few supplies!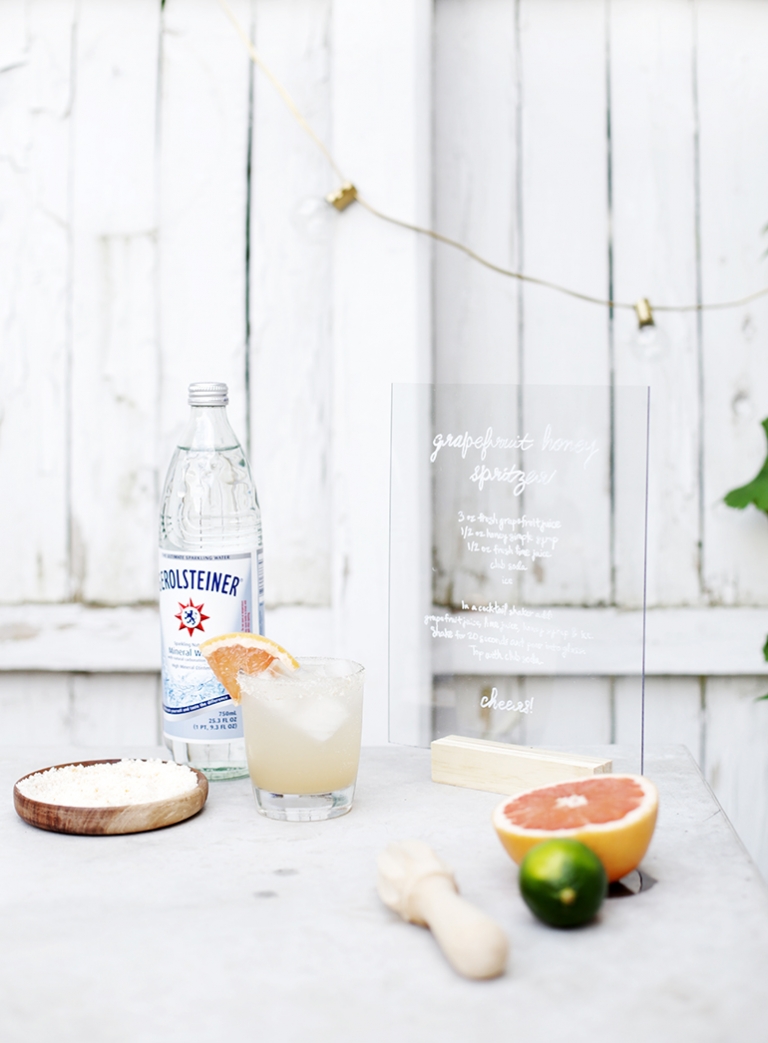 What you need:
– 8×10 acrylic sheet
– small wood block (make sure it's slightly heavy, so it will hold the weight of the acrylic sheet)
– table saw
Directions: If needed, cut wood to size. Use a table saw to cut a slot across the center of one side of the block of wood, making it the same width as your acrylic sheet. Write your menu or recipe and slide the acrylic into place!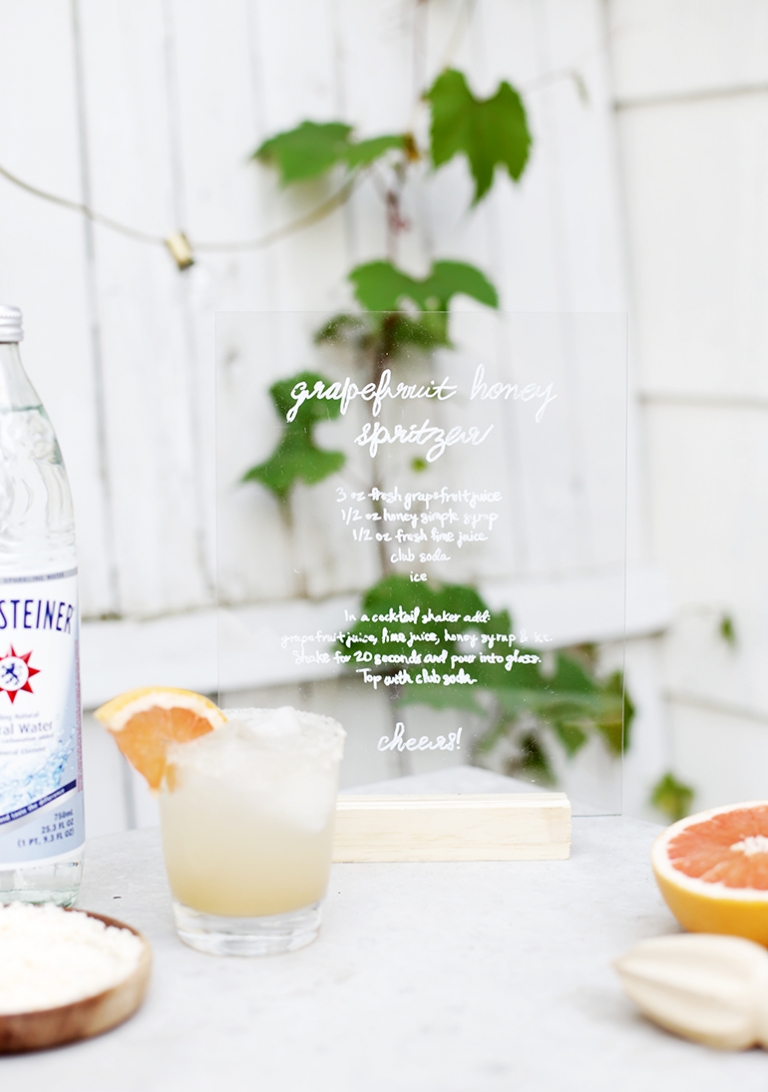 -Manda