I was reading about interesting Valentine's Day traditions last month and I found out that back in the 1700's in England, young ladies would pin bay leaves to their pillows before falling asleep on the Eve of Valentine's Day. It was said that if you did this, you would dream of your future husband.
Although I'm not sure I'm prepared to dream of the dangerously handsome man that will surely be my husband one day, 😉 I loved this sweet idea. So I decided to make a simple crown in honor of this Valentine's Day tradition.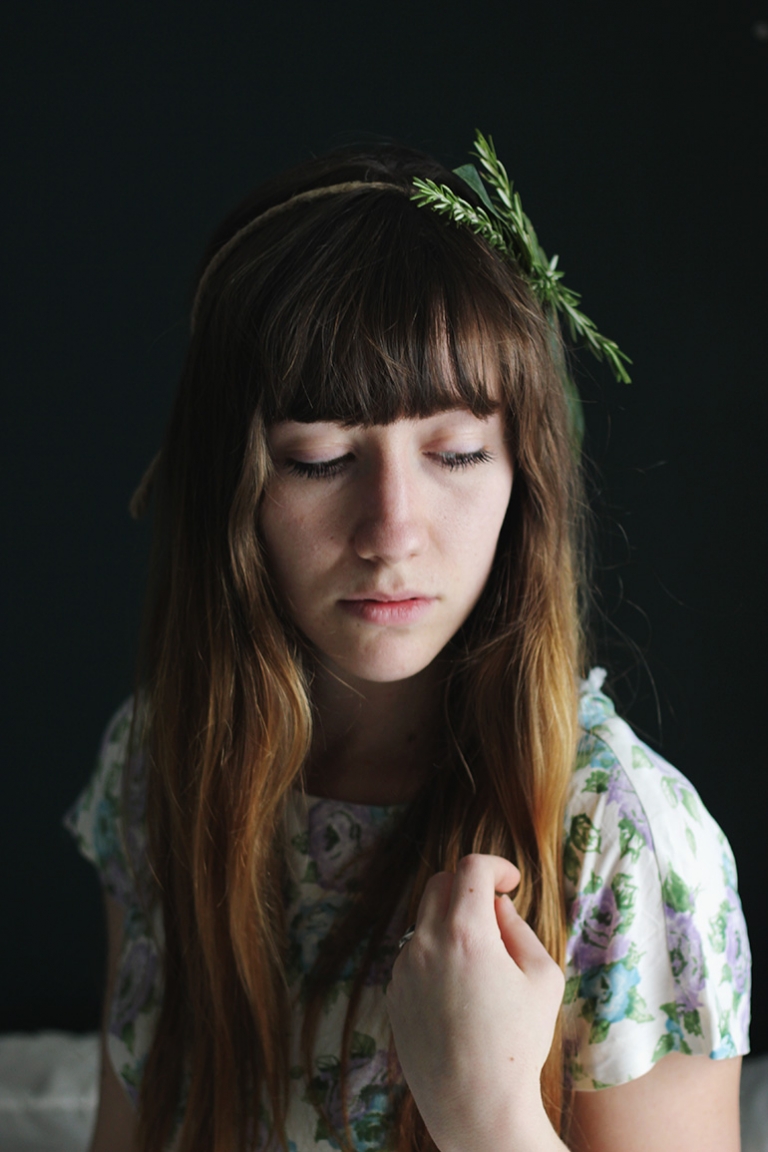 I grabbed some thick jute and cut out and tied it so that it sat loosely around my head with the ends hanging down a little bit in the back. Then I used the basic tutorials that I used for some of the other crowns I've made and used floral wire to wrap around the bay leaf and rosemary (which is mentioned as being used for the same type of tradition) stems and jute to keep them in place. Super simple! If you're going to be wearing it out and about, a few dabs of hot glue between the leaves and jute will help keep the crown together. You can also use a dab of hot glue to put a few pieces of rosemary at the center to cover any exposed floral wire.

Go make one and have sweet dreams of your future hubs!
xo. Caitlin
Here are a few more fun crowns that you can make: Floral, Fall, Pine.
P.S. The Fox and the Fawn giveaway ends today! Go enter for your chance to win a set of handmade stack rings.
Congratulations to Colleen Pastoor winner of the Well-Press giveaway!