This morning I'm stopping in with a quick tutorial on how to do a twisted bun headband like the one I wore in my lace kimono post earlier this week. Check it out: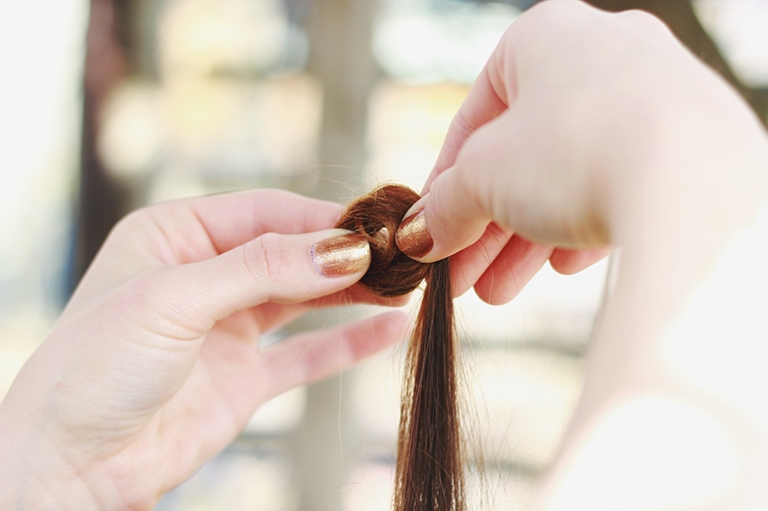 This is so very simple…
-Start with a small chunk of hair at the center of your head right behind where your bangs end.
-Wrap the hair tightly into circle until you reach your head. You may want to slightly twist the chunk of hair before to help keep strands together as you wrap it.
-Bobby pin in place. I would recommend using mini bobby pins because regular size are a bit too big – as you can see!
-Repeat a few times down each side until you reach the top of you ear.
-You may want a quick spritz of hair spray and then you're ready to go!
I think this style works best if you have bangs, but I'm sure you could rock it even if you don't! And I'd love to see it if you try it!
xo. Caitlin