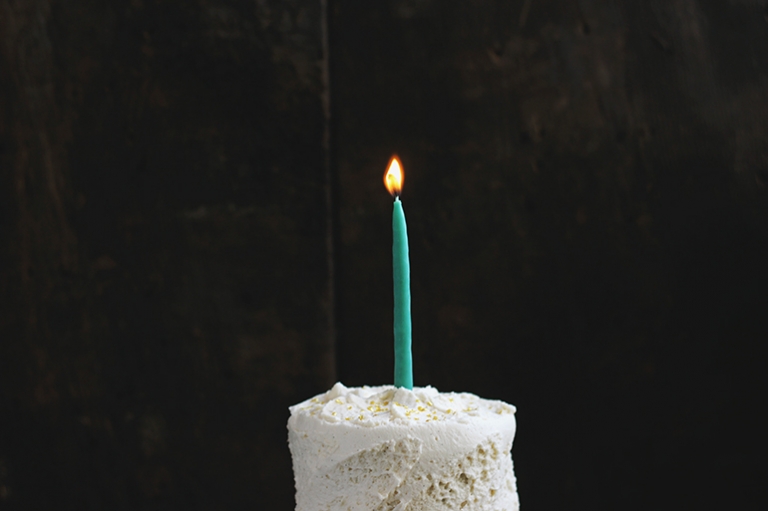 Today we celebrate our one year blog anniversary! Our first two Merrythought posts, Valentine's Day Bow & Arrows and Valentine Snack Cakes went up February 8th, 2013. It's been a great, crazy, challenging and growing year here for us.  And we just wanted to say thank you to you, dear readers, for all your support and encouragement over the past year.  We are thankful for each one of you and the connections we've made through this blog, Facebook and Instagram.
Delving full time into the blog world has been quite the adventure. We love this little space here where we can share what inspires us, what we create and little glimpses of our personal lives.  Sometimes it feels a little crazy, trying to balance all the ideas and projects we want to share on the blog with our family time, work time and personal time.  It's hard figuring out that healthy balance; when to give and when to say no.  And we're so thankful and appreciative to our families – for letting us turn, what sometimes feels like everything, into a blog post.   And for all the help they give in taking pictures, posing as models, and sharing ideas with us.  And for always supporting us in our blog adventures…we love you!
It's also been quite the experience figuring out a growing blog.  Making connections, staying on top of things, partnering with companies.  It sometimes can feel quite overwhelming trying to stay up on it all.  We've come to really appreciate the love and support we feel from fellow bloggers as well as our readers.  We feel as if we never have enough time to reach out and connect with all those that we want, but we so appreciate the ways you inspire and encourage us.
We hope you entered the giveaways over the past week – a little thank you for reading along and celebrating with us!  (And please be sure to visit the lovely companies that partnered with us to bring you these great giveaways – we're thankful for them and so impressed with the high quality work they all do.  These are companies we love!)
Thanks for reading along.  Here's to another merry year! Go have a piece of cake today to celebrate with us!  
xo. Caitlin, Manda and Marla