Last weekend a friend and I drove to Ohio to spend a few days with a couple of our dearest friends. This trip has been in the works for quite a few months now and we finally got everyone's schedules to work! And it was totally worth the wait! Whenever I go on vacation, I bring my camera along and have big plans to capture every moment but my camera never ends up out of it's bag for very long. So I'm sharing a few photos from my phone. If you follow me on instagram, you've already seen a few of these – sorry!

They live in German Village and, if you're a brick lover like me, it's a little slice of heaven. It's bricked roads are lined with gorgeous brick houses and lovely gardens. If we could take Columbus and move it to Rochester, I would approve of them living there 😉

We ate so much crazily delicious food while we were there. Honestly, probably 75% of the time we were consuming tasty food or deciding what to eat next. Ha!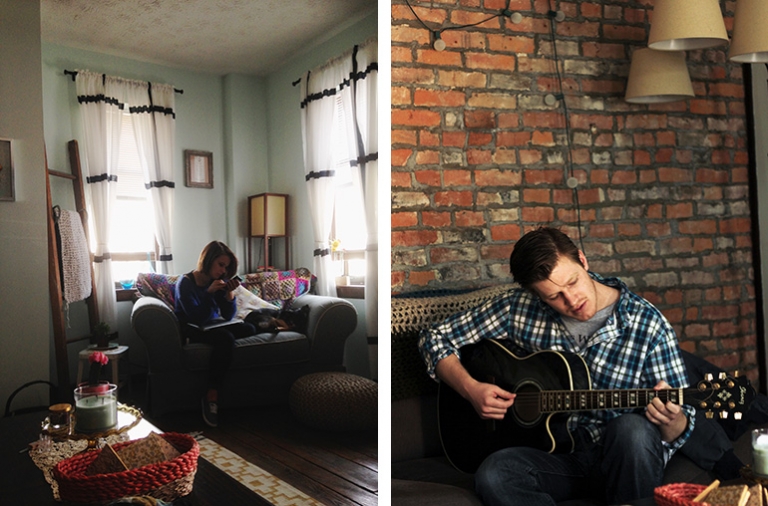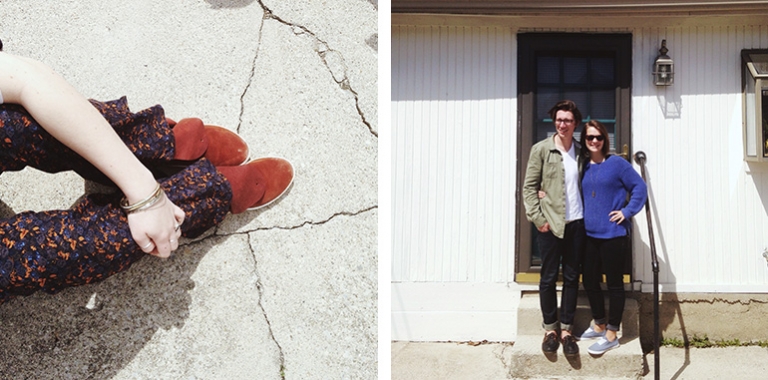 If you're heading to the Columbus area anytime soon, here are a few places I'd reccommend:
Eats & Drinks:
-The Sycamore. I had the Sycamore BLT with their delicious fries.
-The Brown Bag Deli. I had the Mohawk Stroller. It was huge and super tasty.
-Late Night Slice. Crazily good slice of pizza.
-Dirty Frank's Hot Dog Palace. I went the last time I was in Columbus, still a favorite. They inspired this post.
-German Village Coffee House. Great prices, amazing food – you might end up waiting a little bit for a seat though. Ask for some extra crispy hashbrowns and thank me later.
-Jeni's Splendid Ice Creams. The name is no joke, people. We tried the goat cheese with red cherries, salty caramel, and riesling poached pear sorbet. The pear was my absolute favorite. So dang good!
-Pistacia Vera. Stop for a few tasty macarons. Pistachio was my favorite for sure.
And finally…
-Kingmaker's. You. Must. Go. Here. They have hundreds of board games and awesome staff that are experts on the games and can quickly teach your group how to play. They serve a variety of soft drinks, (try the banana pop!) beer, and wine and they sell soft pretzels. It's possible that we spent 9 hours here one day and found a bunch of new favorite games.
Thanks so much to my sweet hosts for sharing your city with us! Love you guys like crazy!
xo. Caitlin