Recently my aunt invited us to her house to forage some wild leeks, to be followed by a ham, potato and leek dinner. She thought I might enjoy the experience of foraging for the leeks and the boys (and some of their cousins) might like a romp in the woods! Of course we were game, and would never pass up an opportunity for one of her dinners! 😉
Wild leeks, also called ramps, are a wild onion that sprout in early spring. They have a flavor that's almost like a mix between onion and garlic. Just to note: they are considered a somewhat threatened plant in some areas because of over-harvesting, so they do need to be sustainably harvested. (In some places you are not to harvest them at all, so please know your plant-picking rules if you're going to forage!) Where we gathered our leeks is on acres of private land and there are an abundance (as you can see in the pictures below, which were just some of the many patches where we were), and we only took a very small bunch. You can also just pick the stem and leaf, both are which are edible, and leave the bulb and roots.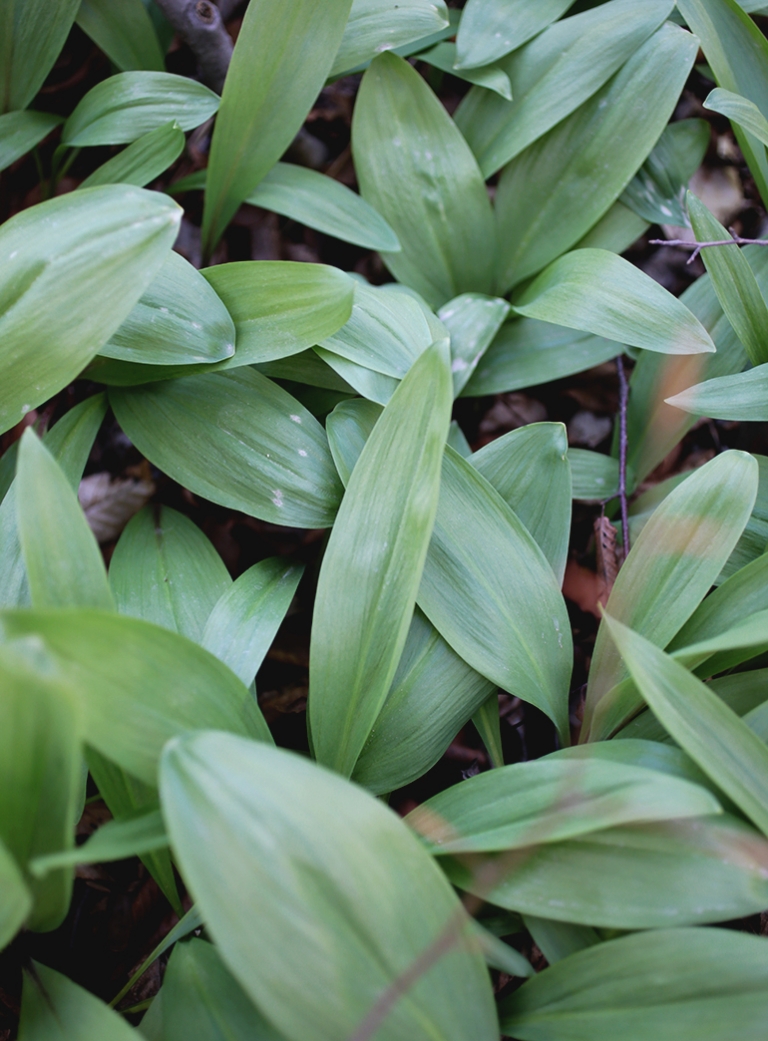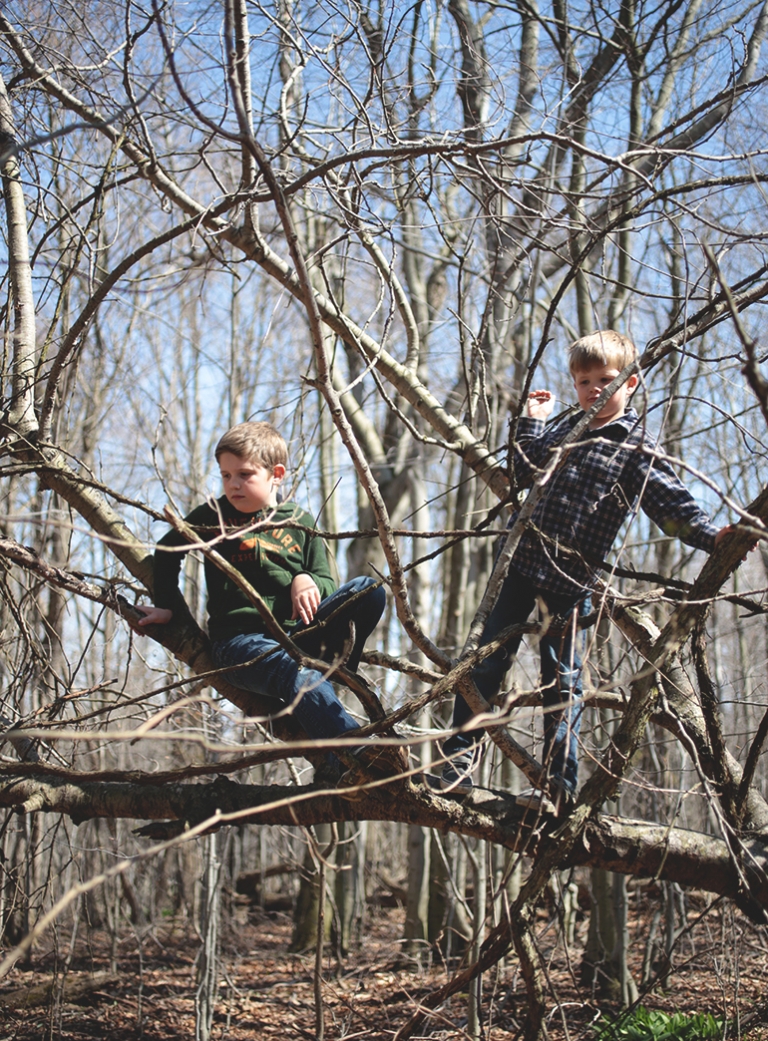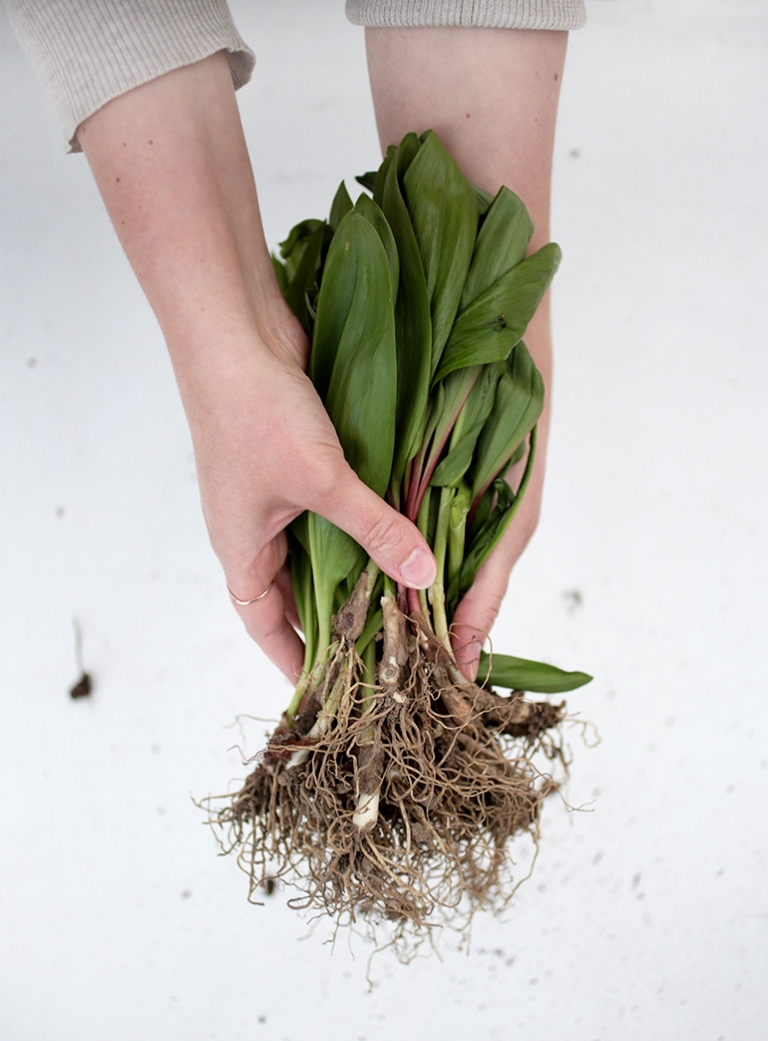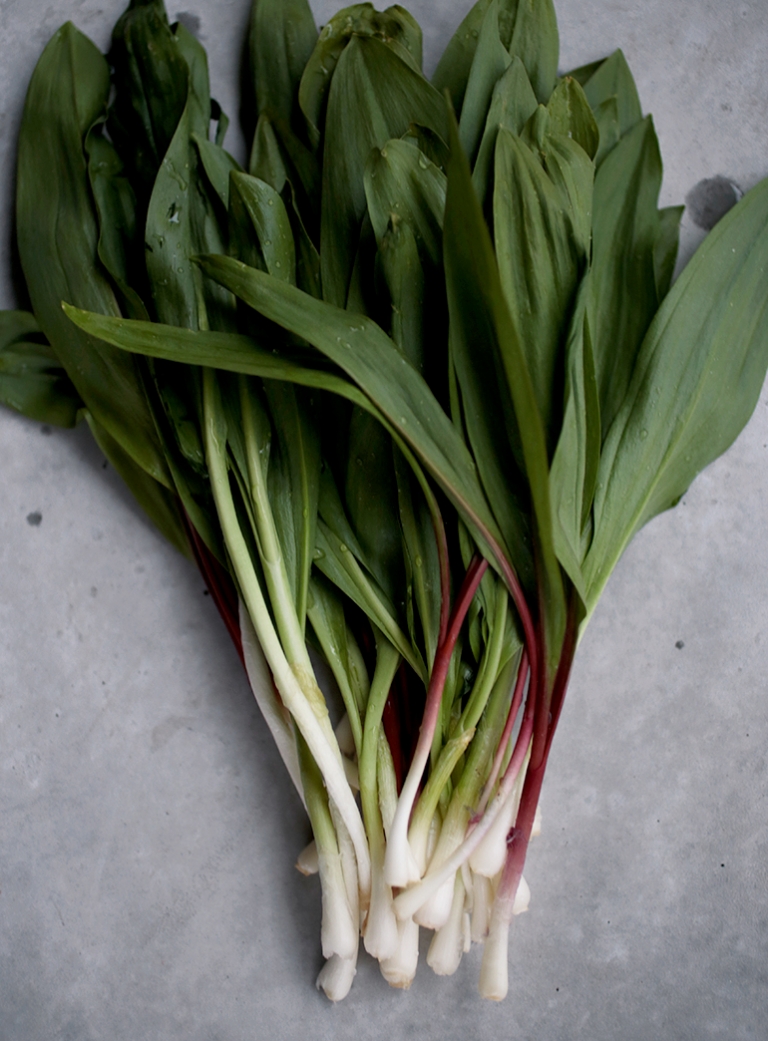 I have been wanting to make a galette for a while now, and this seemed like the perfect time! This galette was inspired by my love of
whipped feta
(want it with everything!) and by our
Baked Potato Pizza
, because you can never go wrong with bacon & potatoes! 😉 This was my first time heating whipped feta, and I was a little nervous how that would come out; but it was delicious and this is definitely a recipe I'll be making again! The crust is flaky and the flavors blend together wonderfully. If you're unable to get wild leeks, some stores sell "regular" leeks which you could use. Or caramelizing onions and adding a bit of garlic would probably be good too. This makes a great
appetizer
or lunch for one or two (depending on how hungry you are!).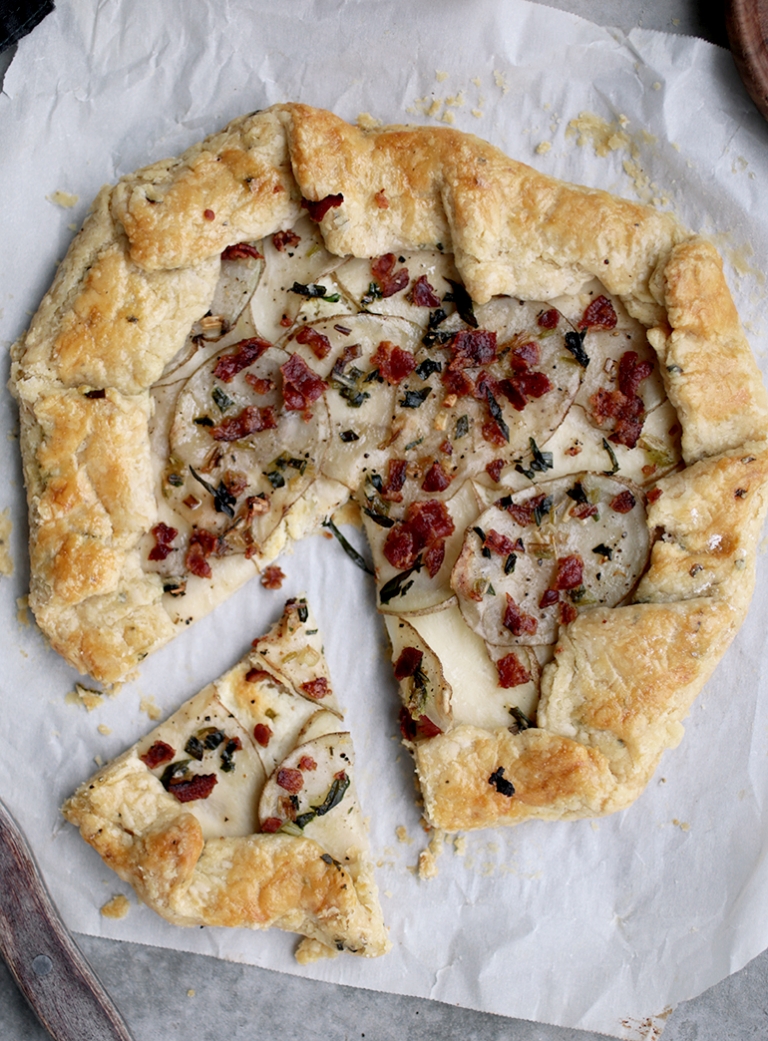 Wild Leek, Bacon, Feta and Potato Galette
Dough:
1 cup flour
1-2 tablespoons wild leek leaf, chopped
salt & pepper, to taste
1/2 cup butter flavor shortening
1/4 cup water
In a medium bowl, stir flour, chopped leek, and salt & pepper together. Add shortening and blend with pastry blender until mixture is crumbly. Add water a little at a time until dough sticks together (you may not need it all), shaping dough into a ball. Place dough ball on a well floured surface and roll into a circle that is about 1/4" thick.
Whipped Feta Spread:
3 oz crumbled feta
1 oz cream cheese, softened (I used Neufchatel)
2 teaspoons of olive oil
salt & pepper to taste
In a food processor, whip together feta, cream cheese, olive oil and salt & pepper. Blend until smooth and creamy (drizzle in more olive oil if you'd like a creamier consistency), about 3-5 minutes, scraping the sides of the bowl as needed.
Filling:
1 large potato, thinly sliced on a mandolin
1 wild leek, leaf & bulb, finely chopped
1/2 tablespoon butter
2-3 sliced of cooked bacon, crumbled
salt & pepper, to taste
1 egg, beaten
Preheat oven to 375º. In a small skillet, melt butter over medium heat. Add leek and cook until soft, stirring occasionally. Remove from heat.
Spread whipped feta on rolled out dough, leaving about a 1-inch border all around. Layer potatoes on top of feta. Top potatoes with cooked leeks, bacon and salt & pepper.
Fold edges of dough over. Brush beaten egg over the crust (you won't use all of it).
Bake for 35-40 minutes or until crust is golden. Allow to cool slightly, slice into wedges and enjoy!

-Manda