Happy Monday! Hope that you all had a lovely Easter weekend! We enjoyed our Easter church service, spending time with family, eating delicious food and of course lots of Cadbury mini eggs! (Caitlin got to spend her Easter down in NYC, where she'll be all week – lucky girl!)
I've been on a citrus kick lately. I think I'm trying to combat all this freezing cold weather we're still having (ummm, it snowed here yesterday…on Easter!), by infusing my life with bright and cheerful food & drinks that I can pretend I'm enjoying in warmer places! I've made a couple citrus mocktails recently that were really yummy and I got to enjoy kumquat rolls that my aunt made (like cinnamon rolls, but with kumquats!) yesterday at our Easter dinner – sooo good!
This sweet and tangy mocktail would be a perfect addition to a spring brunch – I think if you put a little citrus in your drink, it's suitable for morning, noon or night! 😉


Tangerine Rosemary Mocktail
1/4 cup fresh squeezed tangerine juice
1 tablespoon fresh squeezed lemon juice
1 tablespoon rosemary simple syrup (recipe below)
2 tablespoons lemon-lime soda
club soda
ice
Fill glass with ice. Add in juices, simple syrup, and lemon-lime soda. Top off with club soda. Garnish with tangerine slice and sprig of rosemary. Stir before drinking. (If you prefer your drinks a little less sweet, just leave out the lemon-lime soda).
Rosemary Simple Syrup
1/2 cup water
1/2 cup granulated sugar
4 sprigs of rosemary
Combine water, sugar and rosemary in a small saucepan over medium heat. Bring to a boil, stirring until sugar is completely dissolved. Remove from heat and let sit for about 10 minutes. Strain out rosemary and let cool completely. Store syrup in a lidded jar or bottle in the refrigerator.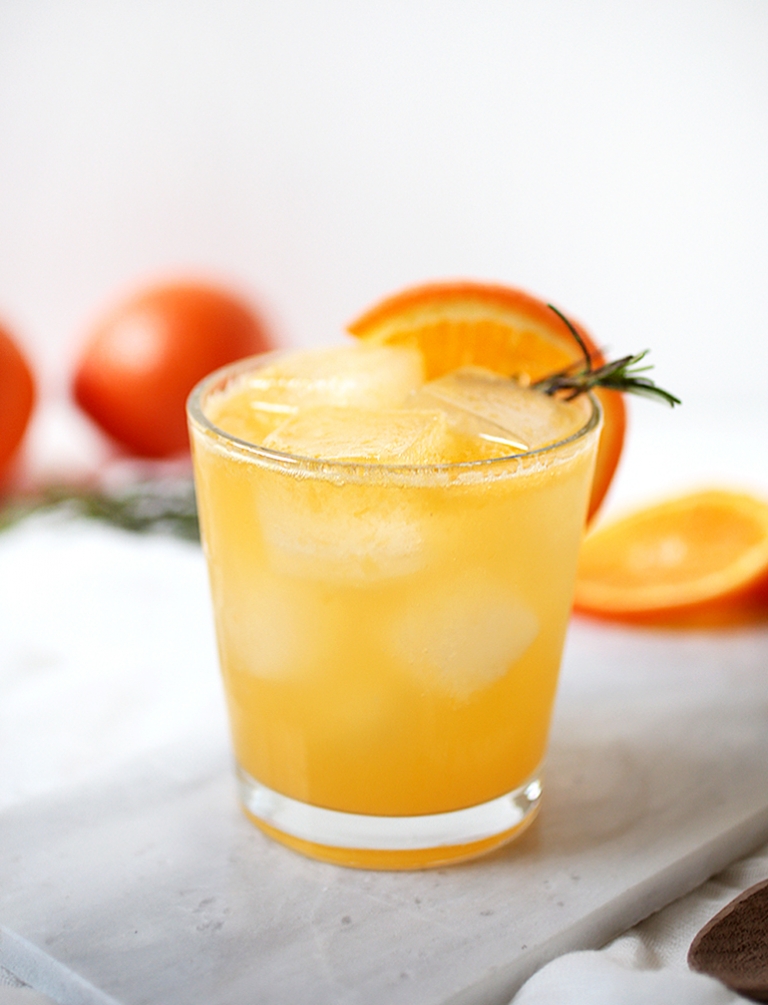 Cheers!
-Manda