Sugared cranberries are a favorite to make for the holidays. They're super easy – it's just 3 ingredients and mostly just wait time. And they make everything look merry and sparkly. If you're into sweet, tart snacks, you can pop them as a yummy treat. Or they're a nice touch to add to food and drinks – we like to use them in holiday mocktails – to give an easy, edible festive look. Like the cake below, just add some sugared cranberries to the top of a store-bought cake (we used Wegmans Ultimate Mini White Cake), a few sprigs of rosemary around the sides, and you have a pretty, Christmas-y dessert in no time!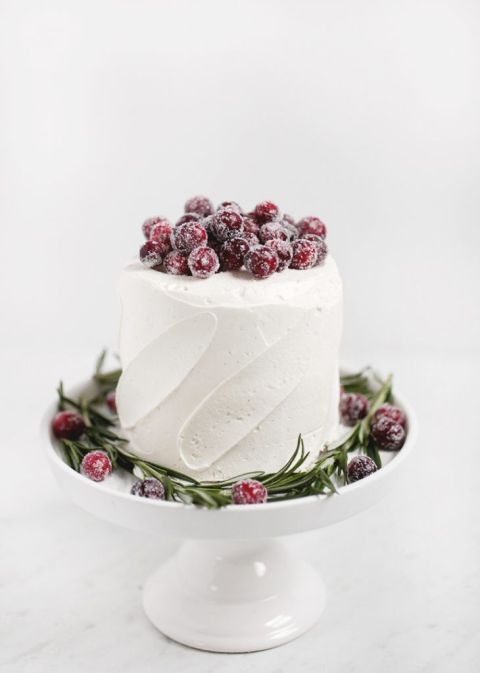 You need just three ingredients to make sugared cranberries: sugar, water and cranberries! After making a simple syrup from the sugar and water, you'll add the cranberries. Once the cranberries are coated with the simple syrup and partially dry, you'll roll them in sugar, wait for them to dry again and you're done! It's really that simple and easy.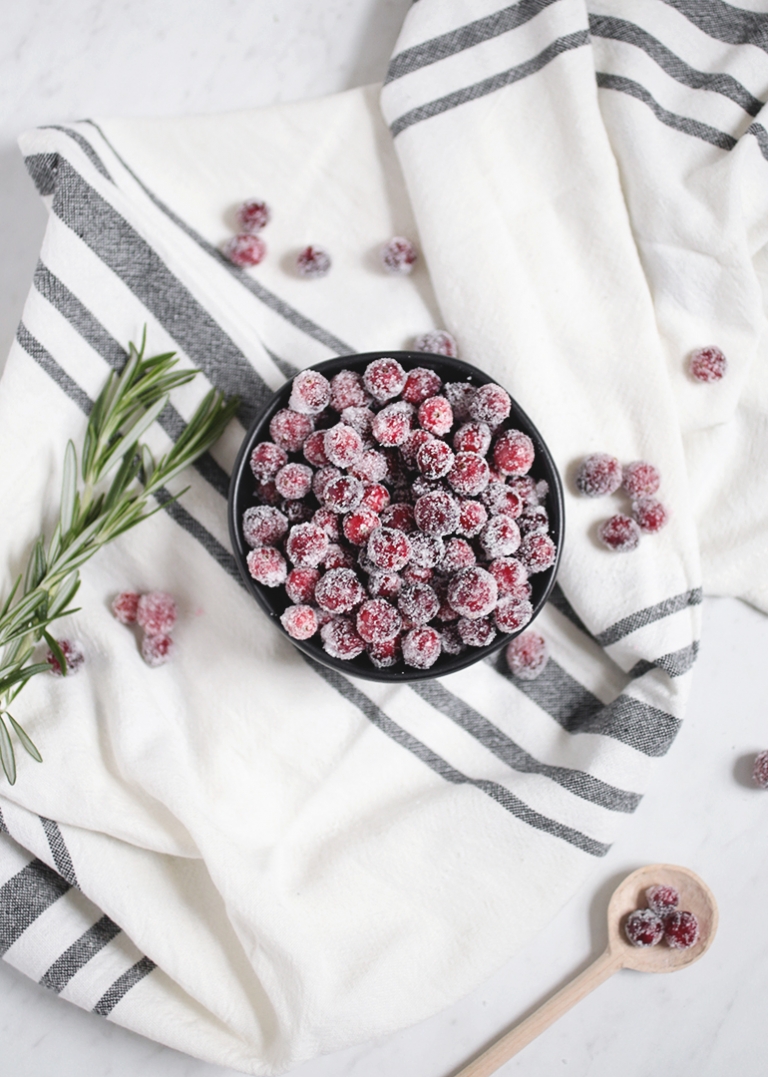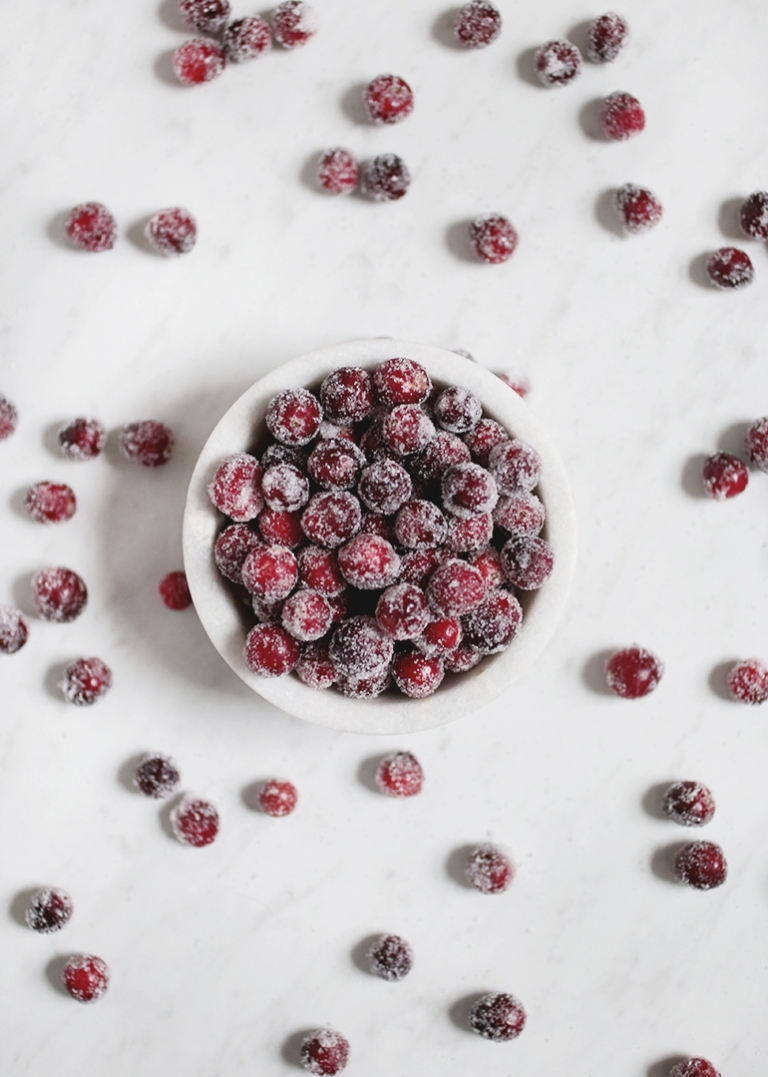 Sugared Cranberries
Ingredients
1-1/2

cups

granulated sugar, divided

1/2

cup

water

12

ounce

bag fresh cranberries
Instructions
Simmer 1/2 cup sugar and the water over medium heat, stirring until sugar is dissolved.

Remove from heat and stir in cranberries, making sure that the cranberries are well coated with the simple syrup.

Use a slotted spoon and place cranberries in a single layer on a piece of wax paper.

Let dry for about an hour.

Place remaining 1 cup of sugar in a shallow dish, add cranberries (in small batches), and roll to coat.

Place on wax paper in a single layer again and allow to dry for another hour or so.
Do you have any favorite holiday treats or desserts? Get inspired with more holiday food and decor posts here.
-Manda