Remember back at the end of summer we hosted the Farewell Summer – S'mores Party? (Remember when it was warm and we could actually be outside?!) My cousins brought a few delicious appetizers to share and we had so many requests for those recipes just from the picture of them!  We're finally sharing that second appetizer (you can find the White Bean & Bacon dip recipe here).   Although this seems like a fitting time to share this strawberry bruschetta with you – it'd make for a lovely Valentine's Day hor d'oeuvre.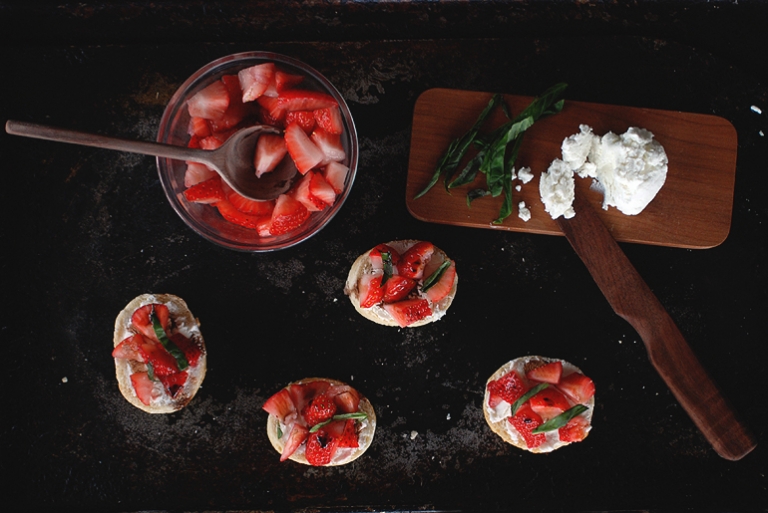 My cousin, Victoria, shared the recipe for this delicious bruschetta she brought.  And not only is it good – it's a quick & easy appetizer to make.  And it's got chèvre in it…need we say more?

Strawberry Bruschetta
1 (10oz) baguette, sliced
1 pound fresh strawberries, chopped
1 (8oz) package goat cheese
balsamic vinegar
4 to 6 fresh basil leaves, chopped
Spread goat cheese on baguette slices. Top with chopped strawberries and basil. Drizzle with balsamic vinegar.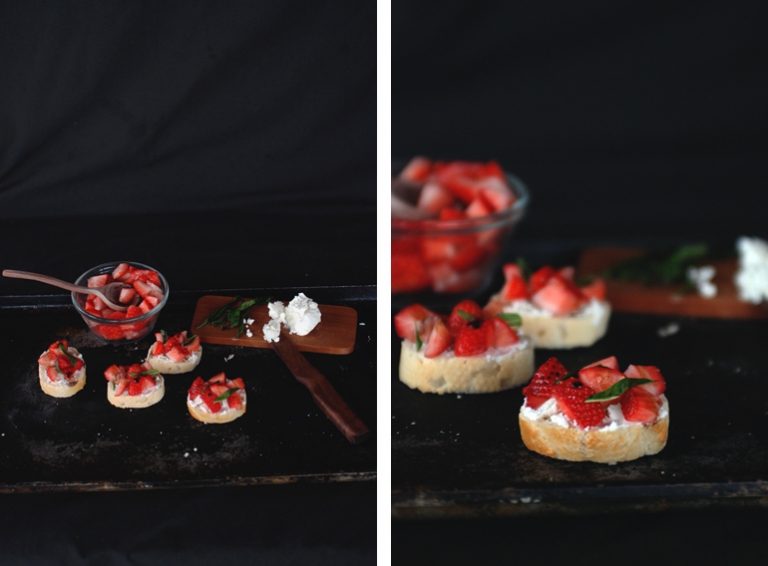 Don't forget to enter the Well-Press and Fox and the Fawn giveaways going on! And be sure to check back for more giveaways every day this week as we celebrate our blog anniversary!
Enjoy! Manda