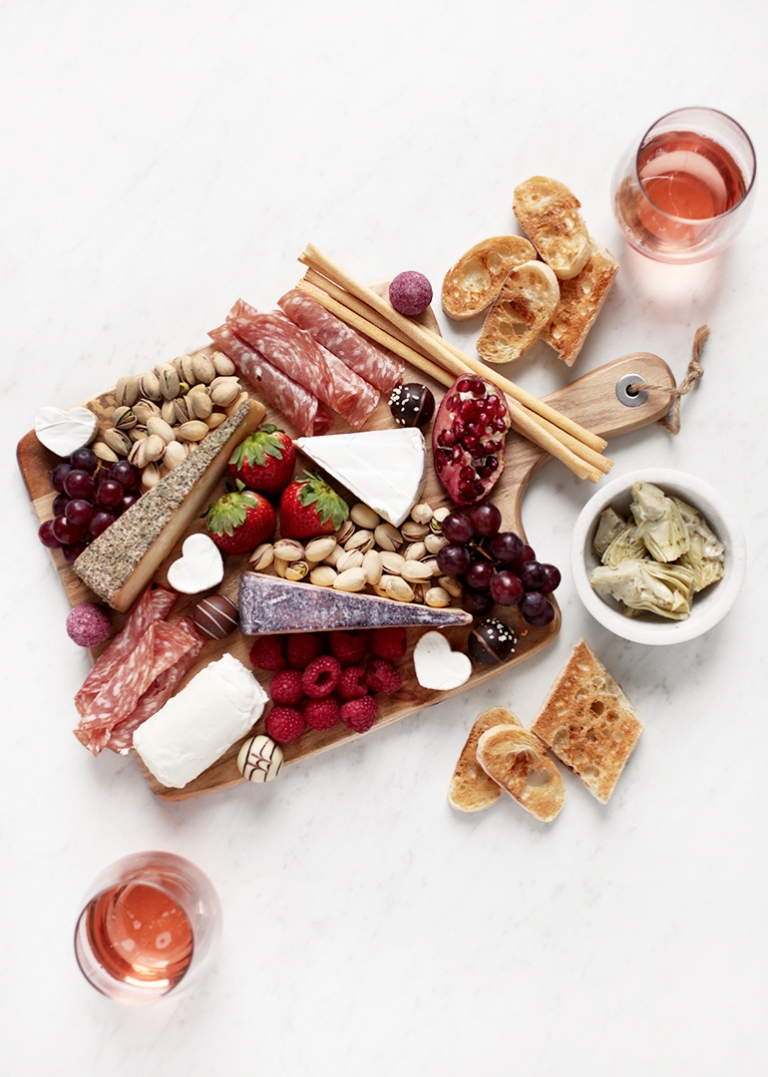 Can't believe it's already almost Valentine's Day! Seems like we were just ringing in the New Year, and now we're half way through February?! I love Valentine's Day! Growing up, my mom always made it a special day for us. Sometimes a small little gift or treat. Sometimes homemade heart pizza. And as a teen I had fun celebrating with my gal pals, buying each other little gifts or making cupcakes to give out to friends. I love doing the same with my boys – getting them some small (and usually cheesy – can't resist a good pun!) treat to enjoy. I view the day as good way to love on those around us – not just a romantic holiday. But I'll definitely take a gift from Mike if he feels so inclined to buy me something! 😉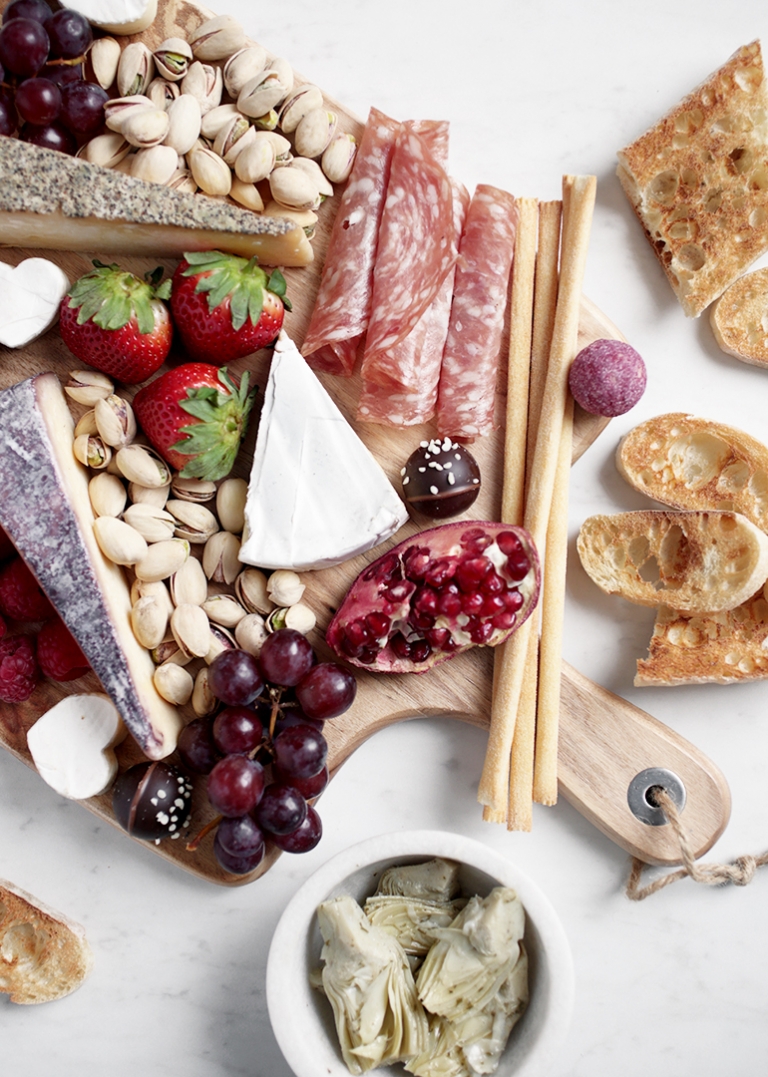 We've been enjoying some delicious cheese from Sartori that they've sent us, and Caitlin & I thought it'd be fun to make up a simple cheese board for Valentine's Day.
Some of our favorite things to include on a cheese platter are:
a mix of hard and soft cheese (we like brie and goat cheese for soft cheese – use a cookie cutter to cut hearts from brie cheese rounds)
fruit – go with reds for Valentine's Day: strawberries, raspberries, pomegranate, red grapes
nuts
cured meats – like Prosciutto or Sopressa
a mix of carbs – toasted bread slices, crackers and crunchy breads sticks
marinated artichoke hearts
chocolate truffles
And we found some non alcoholic sparkling rosé at Aldi's to go along with our cheese! Whether you're going to be celebrating with your favorite gal pals, the love of your life or a night at home with your family, you can't go wrong with a cheese platter! See the video below for how we put together our board – and you can follow along on YouTube to see all our videos!


cheese care of Sartori Cheese