These muesli breakfast popsicles are a delicious, cool treat on a hot day or an easy, healthy breakfast on the go option!
We're big fans of popsicles in our house, so when I get the chance to make some, I like to include some healthier options now & then so I can rack up my doing-ok-as-a-mom points. 😉  Also, being the mama of three young boys means mornings can be a little hectic sometimes, and I'm often running out the door with no breakfast, wishing I had something easy & healthy to grab.  These popsicles are just the thing – I'm happy to let my boys gobble them up knowing that they're a healthy treat, and they're perfect for a quick, easy breakfast for me – with a lot of protein and fruit!


We're happy to be partnering with Evoke Foods to bring you this recipe (and another coming soon!).  Evoke is located right here in Rochester and we love to support and work with local companies – especially when they're making something this good! If you're not sure exactly what muesli is, you can read all about it here as well as finding how it differs from granola and some great ways to enjoy it, besides these popsicles of course! My favorite way to eat it is with some greek yogurt and a little agave nectar (gotta satisfy my sweet tooth!) and I'm partial to the Classic Swiss and Antioxidant blends! (They also have a great gluten-free blend!)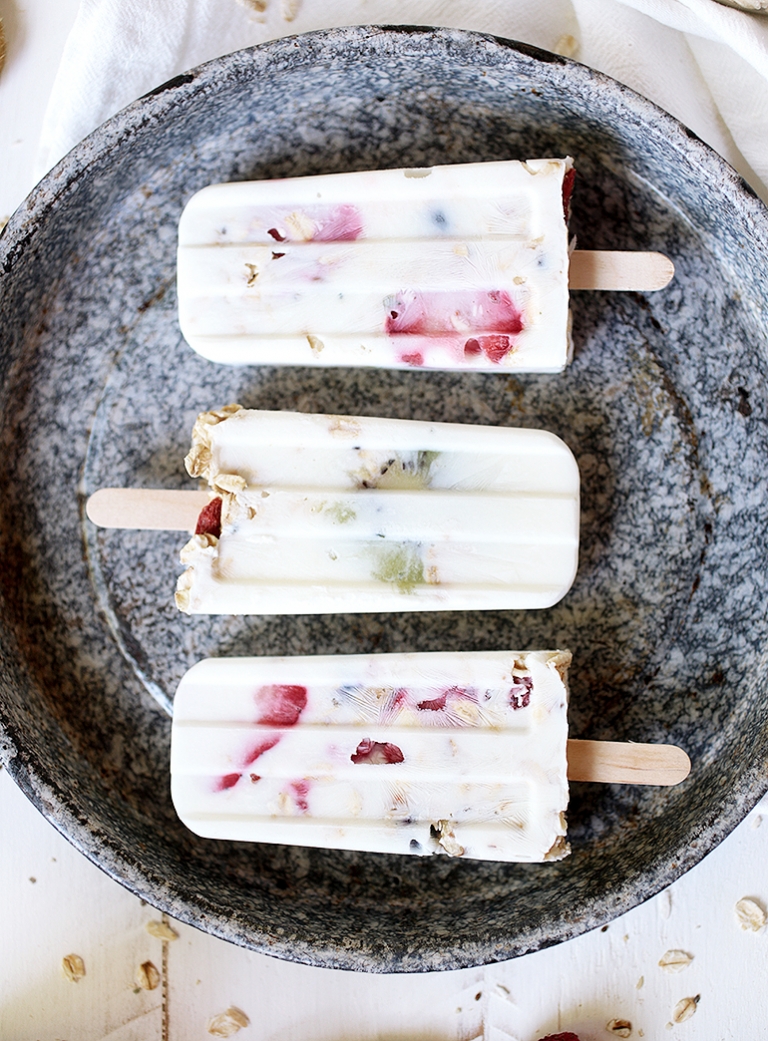 Muesli Breakfast Popsicles
greek or low fat yogurt (you'll need about 1 1/2 cups to fill 10 molds this size)
honey or agave nectar (optional)
fresh fruit, sliced as needed
muesli

popsicle mold
& sticks
In a bowl combine yogurt and a couple teaspoons of honey or agave nectar (if you're using regular or flavored yogurt, (or trying to be really healthy!), you can skip this step). If the yogurt seems too thick, you can add a little milk to help thin it out. Pour a small amount of yogurt into the popsicle molds, just enough to fill the tip. Add sliced fresh fruit, muesli and more yogurt, layering as desired, until molds are full. Insert popsicle sticks into molds and freeze.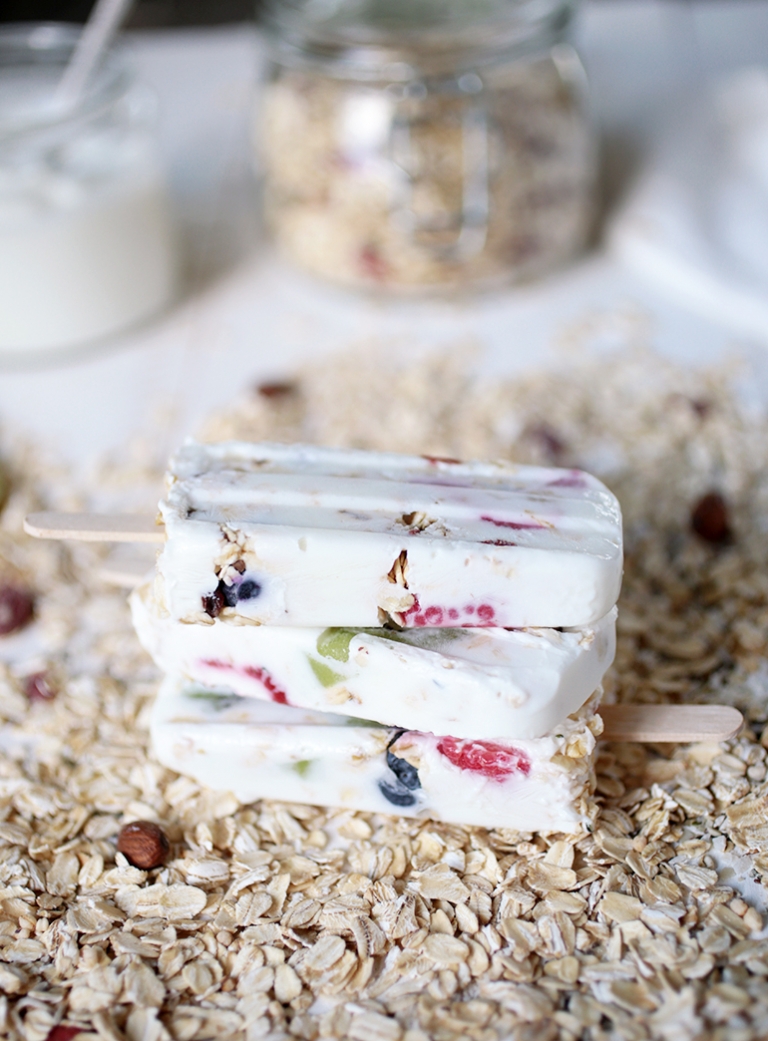 Have you tried muesli before? Any favorite recipes you use with it? We'll be sharing another favorite muesli recipe here in a few weeks, so if you're a fan of muesli and healthier eating – stay tuned!
-Manda
Sponsored by Evoke Foods. Recipe, thoughts and opinions expressed are our own. Thanks for supporting the brands that support The Merrythought.