This homemade maple granola is delicious and so easy to make! You can make it chewy or crunchy, and it's perfect as a yogurt topping, eating with milk or just a snack by itself!
Coming at you with another recipe! We've kind of been going strong with the recipe posts lately – haa! I haven't been able to do as many DIYs lately for two reasons: 1. the kitchen renovation. 2. foot surgery. Much easier to pull off making recipes while hobbling around than a DIY. And I'm trying not to distract Mike with smaller DIY projects so we can get this kitchen finished already!! But we all must eat, so recipes it is! Don't worry, plenty of DIYs will be coming soon!
My boys have been on a granola kick lately! It used to be pretty much just me eating our granola, but they've finally realized that greek yogurt with a little bit of granola mixed in is a yummy breakfast (or snack). Since we started going through it faster, I thought I'd start making our own since the kind we buy can be kind of pricey.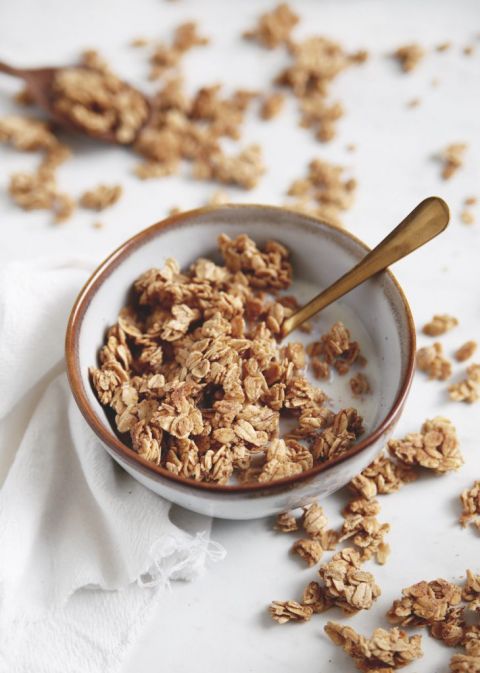 Caitlin shared a peanut butter granola recipe years ago, and I love that one. But since maple season is starting up around here, I thought we'd give this a try!
Do you like your granola chewy or crunchy? I'm definitely in the crunchy camp! And I finally learned the secret of adding a little oil and pressing my granola into the pan (with no stirring), is what gives you those yummy granola clusters! (If you like yours chewier, just bake it for a little bit less time!)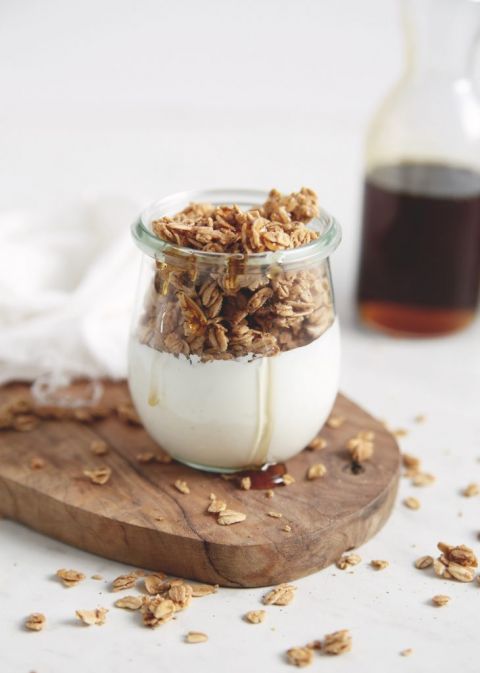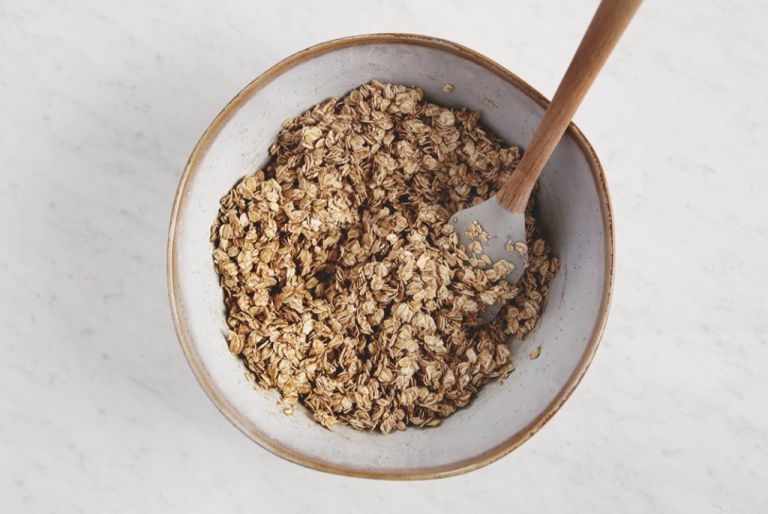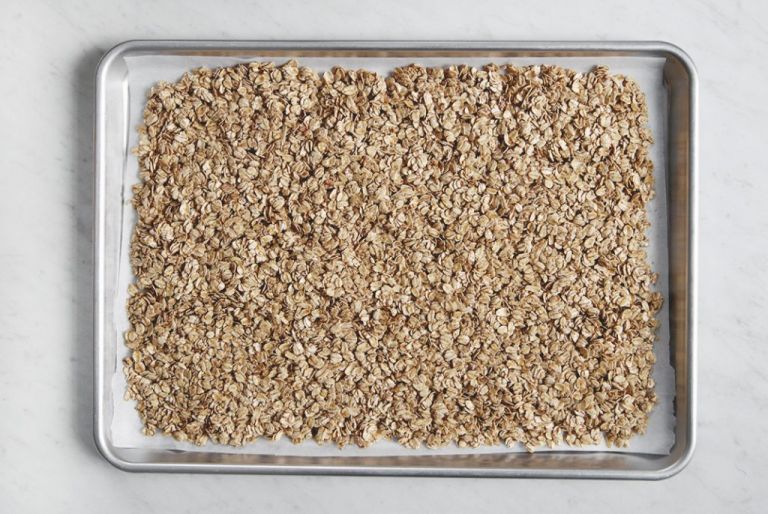 Homemade Maple Granola
Delicious and easy to make, this homemade maple granola is a yummy breakfast or snack!
Ingredients
4

cups

old fashioned oats

2/3

cup

pure maple syrup

1-2

tablespoons

brown sugar

(optional)*

2

tablespoons

olive oil

1

teaspoon

ground cinnamon

1/2

teaspoon

vanilla extract

1/4

teaspoon

salt

2-3

drops

maple extract

(optional)*
Instructions
Line large baking sheet with parchment paper. 

In a large bowl whisk together maple syrup, olive oil, brown sugar (if using), cinnamon, vanilla, salt and maple extract (if using) until combined. 

Add oats and stir to thoroughly coat oats. 

Pour oats onto prepared baking sheet, press lightly to form thin layer. 

Bake for 30-40 minutes*, until light brown and toasty.

Let cool completely on pan (the granola will continue cooking a bit). 

Break into chunks and store in an airtight container. 
Recipe Notes
*If you like your granola sweeter, add a little bit of brown sugar. 
**Add a little bit of maple extract to give a stronger maple flavor. 
***Bake for less time for chewier granola, more time for crunchier granola.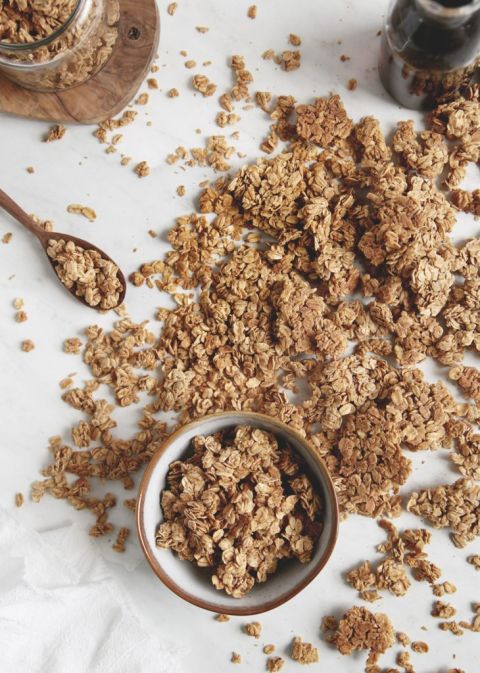 For more granola recipes, check out these posts. And for more breakfast ideas, check out these.
-Manda