When the warm weather rolls in, grilled flat bread pizzas are a go to meal for us. They are delicious and easy to make! The options are endless and I love to try different toppings. Here is a family favorite…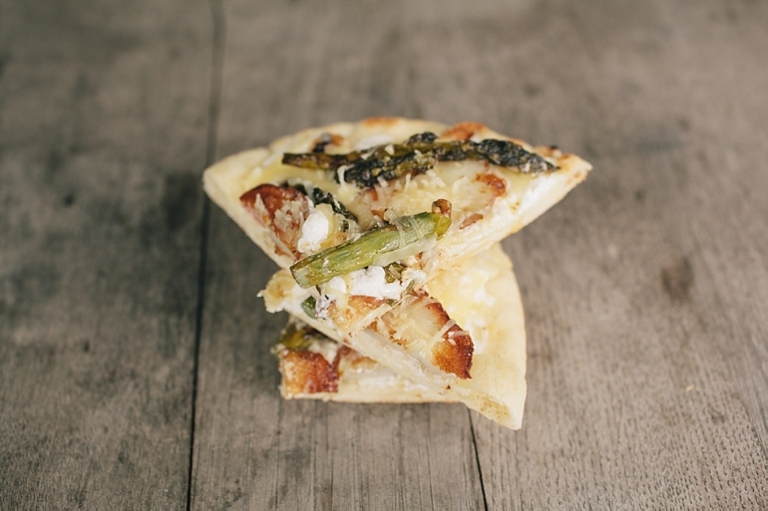 6 small red potatoes
10 spears asparagus
1 tablespoon Italian dressing
1 tablespoon olive oil
4 pieces flatbread
1 cup ricotta cheese
1 cup asiago cheese
sea salt and fresh ground pepper to taste
Pierce your potatoes with a fork, stick in the microwave for about 3 minutes. Cook until just soft and cut into thin slices.
Brush potatoes and asparagus with Italian dressing and salt & pepper to taste. Toss into vegetable basket [asparagus can go straight on the grill] and cook on grill until potatoes are golden brown & crisp on both sides and asparagus is slightly softened.
Lightly brush flatbread with olive oil. Spread ricotta cheese on each slice of flatbread. Top with potatoes, asparagus and asiago cheese. Heat on grill [low] until cheese is melted & flatbread is golden. Be careful, they can burn quite easily!
Get outside and get grilling! Marla