Having empty cupboards and a bunch of produce in my fridge that was going to go bad soon helped to inspire some interesting new recipes this weekend. This was a super simple one that I was pretty fond of, so I thought I would share it!

Grapefruit Salad with Blood Orange Dressing
Ingredients
-Juice of one blood orange (1/4 cup)
-2 tbsp honey
-1 tsp finely chopped fresh mint
-Ruby red grapefruit
-Brussels sprouts
Whisk together the blood orange juice, honey and mint and set aside. Peel the grapefruit and use a sharp knife to carefully cut between each of the membranes to release the segments into a bowl. Slice brussels sprouts into thin pieces and place on a plate. Put a few pieces of grapefruit on top and then drizzle with the dressing.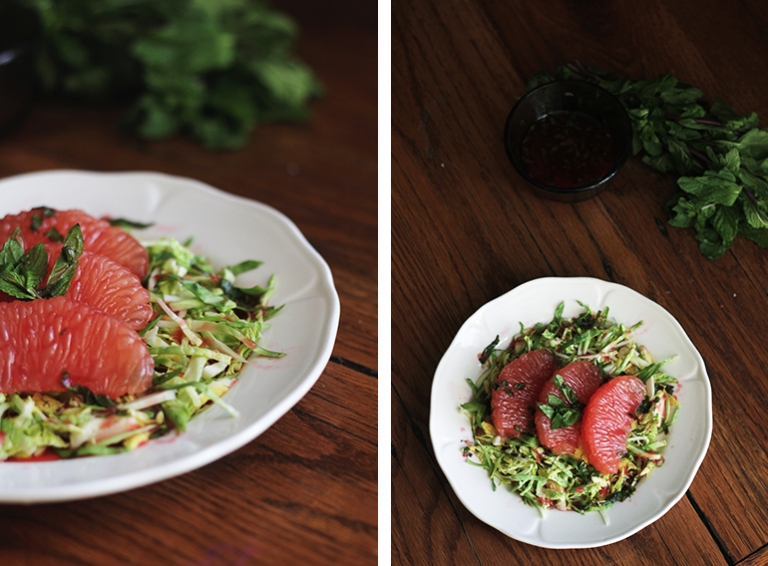 It's crunchy and refreshing!
xo. Caitlin