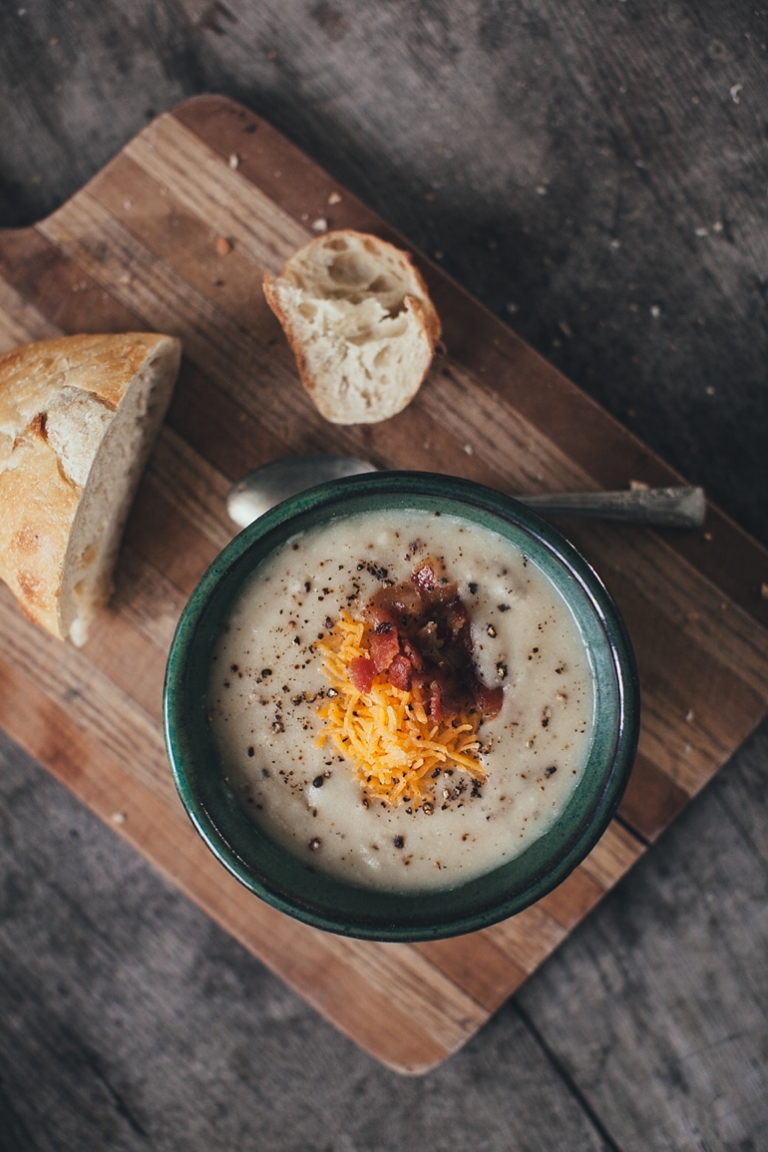 Currently with the wind chill, it feels like 1° outside. It is freezing cold and I pretty much crave a bowl of good hot soup all winter long. Creamy potato soup is one of my favorites. I like my potato soup pure and creamy, no added veggies and partially puréed. This recipe is full of flavor and I'm pretty certain it warms the soul! – Marla
Creamy Potato Soup
Ingredients
6 medium yukon gold potatoes, peeled and diced
1 medium onion, diced
2 cloves garlic, minced or pressed
1 Tablespoon butter or oil
8 cups low sodium chicken or vegetable broth
1 cup milk
3 Tablespoons all purpose flour
1/2 cup heavy cream
1 teaspoon salt, or to taste
1/2 teaspoon fresh cracked pepper, or to taste
1 teaspoon celery salt
1/2 teaspoon cajon seasoning
1 cup grated cheddar cheese
6 slices bacon, cooked and chopped [optional]
Preparation
In a large soup pot, sauté onions in butter or oil over medium heat until soft and translucent. [If you're using bacon you can cook the bacon right in the soup pot and use the bacon grease to sauté the onions.]
Add garlic and cook for a minute then add diced potatoes. Cook for five minutes on medium high, seasoning with salt, pepper, celery salt and cajun seasoning.
Pour in the broth and bring to a gentle boil. Cook for ten minutes, or until the potatoes start to get tender. Whisk together the flour and milk, then pour into the soup, cooking for another five minutes.
Remove half the soup and blend in a food processor until completely smooth [you can skip this step if you prefer a thinner soup]. Pour the puréed soup back into the pot and stir to combine. Stir in the heavy cream. Taste soup and add more seasonings as desired. Heat until soup is good and hot. Serve garnished with grated cheese and bacon. Let your soul be warmed.