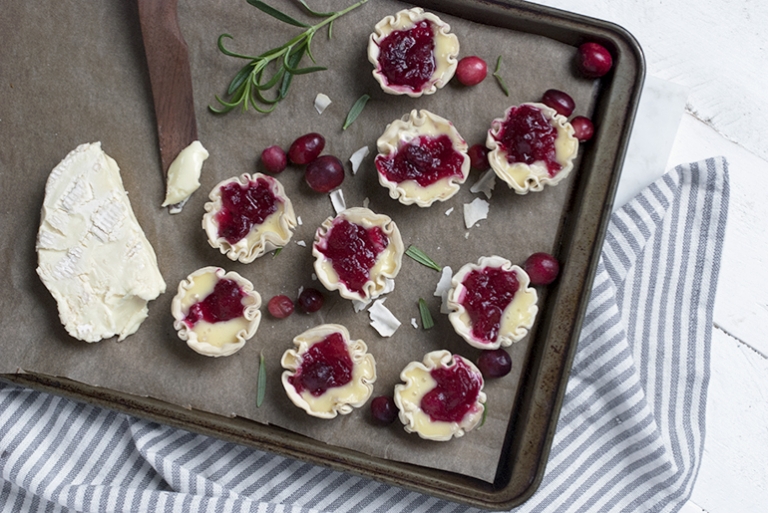 These cranberry brie tartlets are easy to make, delicious and are a perfect appetizer for the holidays!
I've gotta admit, I'm not a huge fan of cranberry sauce.  I've found though that I have more of a tolerance for it as I've gotten older (maybe it's my taste buds dulling down), and I've found that it's sooo much better homemade.  I still definitely wouldn't miss it if it didn't make an appearance on my Thanksgiving table, but I am trying to find ways to work it into the menu in ways that I find appetizing.  And these cute little cranberry brie tartlets…definitely appetizing!
We've got another easy appetizer featuring this cranberry sauce, Cranberry Whipped Feta Crostini, be sure to check that out!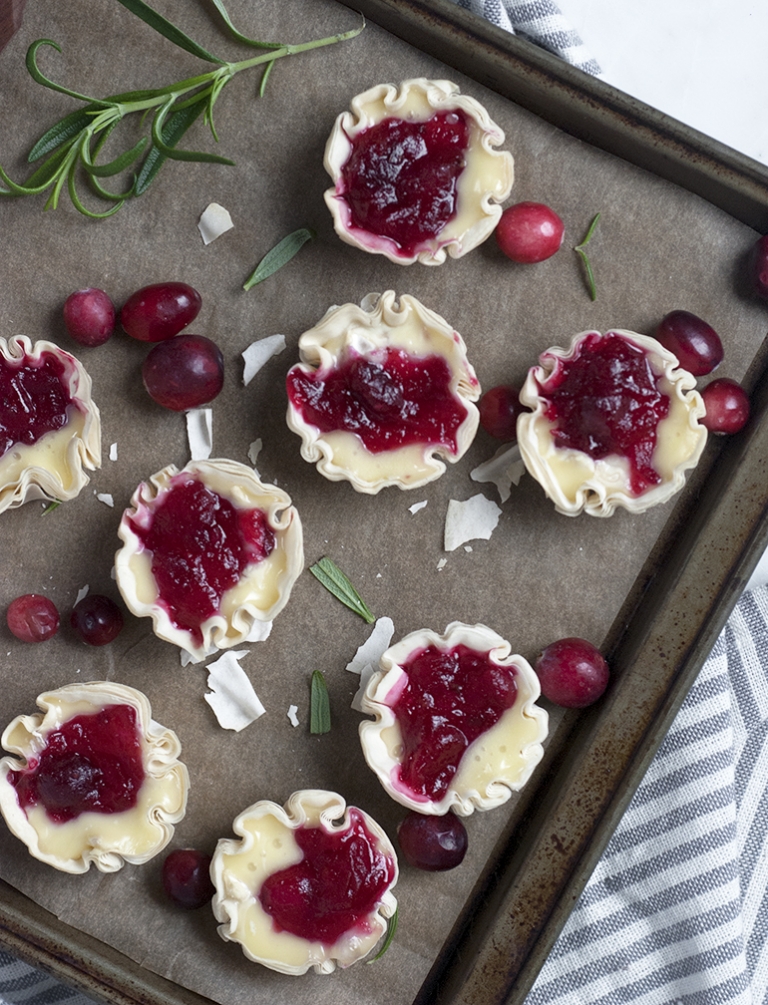 If you're looking for another appetizer to add to your holiday menu, these cranberry brie tartlets are delicious. A little bit sweet, a little bit savory and a little bit tart!  And, it's great because you're making cranberry sauce – an appetizer and side dish crossed off your to-do list!  You'll just want to double (or more, depending on much cranberry sauce you're planning on having) the ingredients for the sauce part.  And if you're not a fan of rosemary, feel free to just leave that out entirely.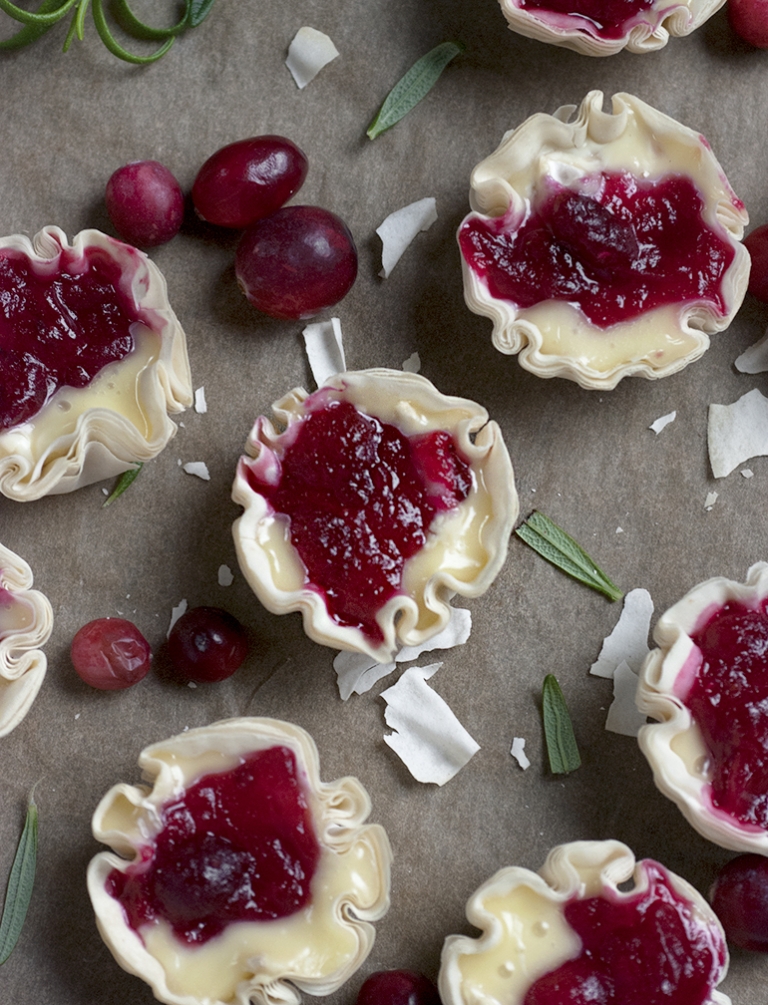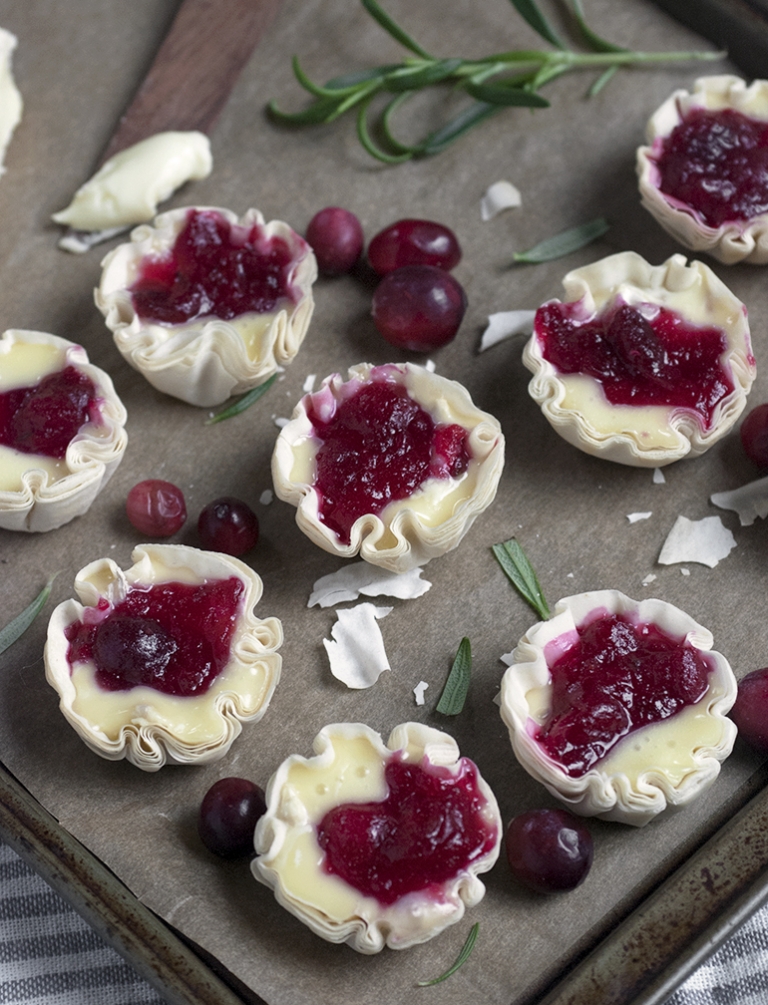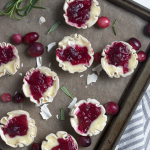 Cranberry Brie Tartlets
Ingredients
1/4

cup

fresh squeezed orange juice

1/4

cup

water

1/3

cup

sugar

1/2

tablespoon

fresh rosemary, chopped (optional, feel free to leave out if you're not a fan of rosemary)

6

ounces

fresh cranberries (almost 2 cups)

24

(give or take)

phyllo pastry shells

8

ounces

brie cheese
Instructions
Bring orange juice, water, sugar and rosemary to a boil in a medium saucepan, stirring occasionally.

Add cranberries and return to a boil. Reduce heat and boil gently for 10 minutes, stirring occasionally.

Remove from heat, side aside to cool.

Remove pastry shells from package, set on a baking sheet.

Cut the brie into small pieces and place inside the shells.

Top brie with about a teaspoon of the cranberry sauce.

Bake 4-6 minutes or until cheese is just starting to melt.
Recipe Notes
You can make the cranberry sauce ahead and store in the refrigerator until ready to use.
You can also preassemble the tartlets, and store in the fridge for up to 3 hours, then just bake right before serving.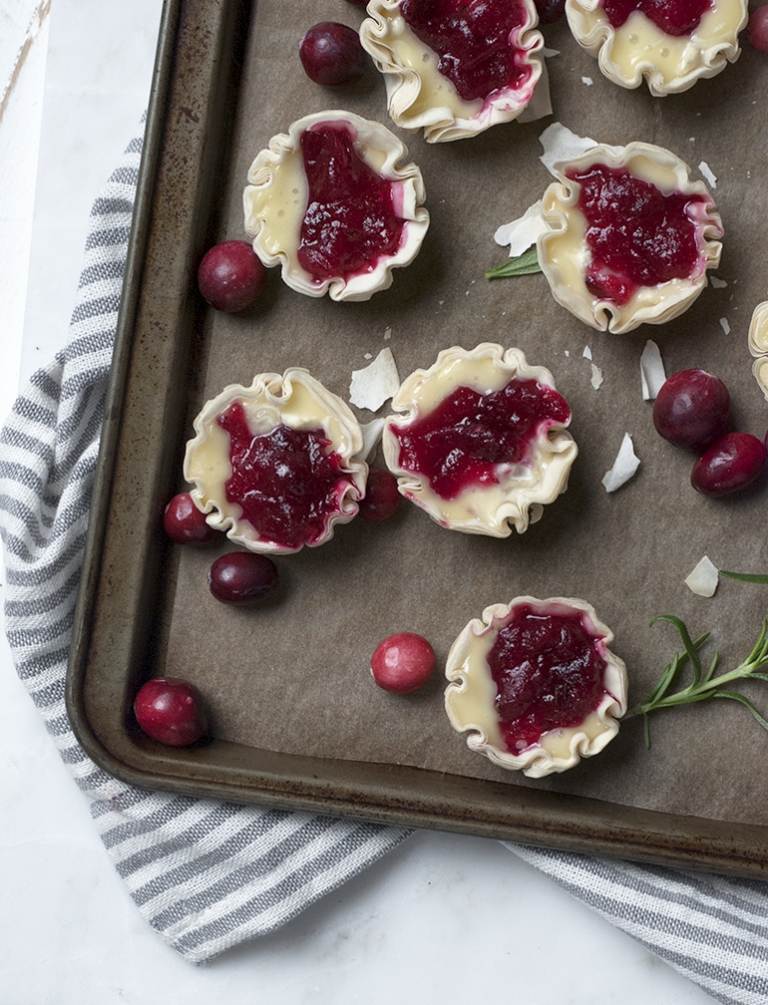 What are some of your favorite holiday appetizers?
Happy weekend!
-Manda