With the holiday weekend coming up, this
All American
inspired
#milkshakemonday
 treat is the perfect dessert to go along with your weekend picnic! This milkshake will be loved by all the cherry pie fans out there – it's full of maraschino and black cherry flavors with a piece of cherry pie to go along! So invite your friends & family over, fire up the barbecue and then treat your guests to this decadent dessert!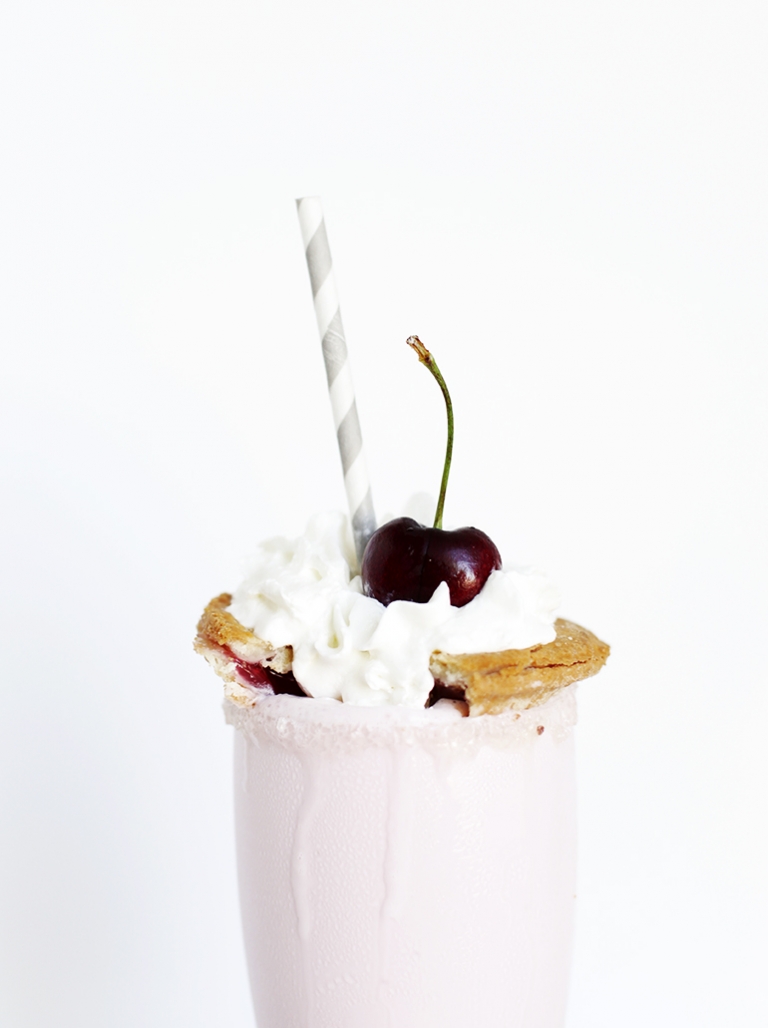 Cherry Pie Milkshake
– Perry's All American Ice Cream
– milk
– honey
– gourmet white sugar
– black cherries
– mini cherry pie (or a slice of cherry pie)
– whipped cream
Line rim of a tall glass with honey. Press white sugar onto honey. In a blender, blend together ice cream and milk until smooth and creamy, but still thick. Pour into glass. Top with cherry pie, whipped cream, cherry and a straw. Enjoy!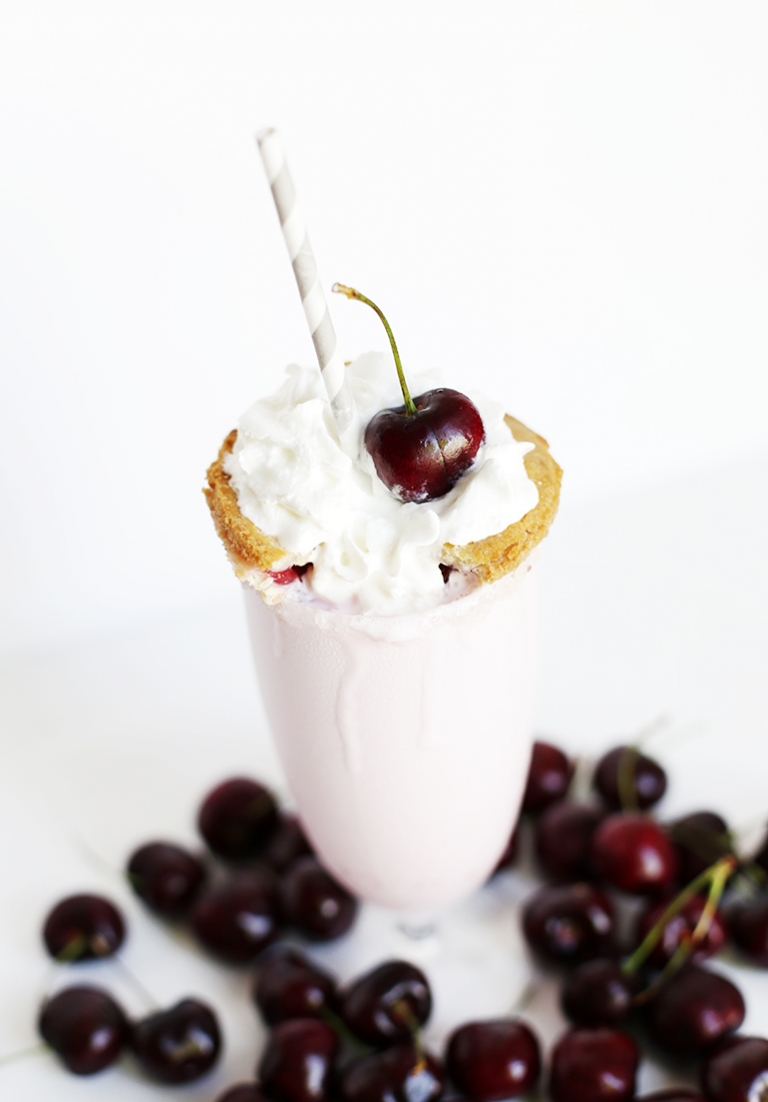 Sponsored by Perry's Ice Cream. All ideas, thoughts and opinions expressed are our own. Thanks for supporting the brands that keep us bringing fun, new content to you!