This is probably in the top five of my favorite desserts ever. Yes, ever. Big statement, I know. I've finally decided that cheesecake is probably my most favorite dessert. It's taken me years to figure this out and be able to actually answer the question of, "what's your favorite dessert?". I figured it out by realizing that when there's desserts in my house – which there pretty much always is – I can for the most part leave the desserts alone after trying a piece and hope that someone else will finish it off for the betterment of my hips. But not cheesecake. If it's in my house, I want it. Really want it. And I hope that no one remembers it's in the fridge so that I can feast on it all day.  So, cheesecake = favorite.  And this particular cheesecake, ahh, I just love it!  Coffee flavored desserts get me every time.


My aunt shared this recipe with me. (I'm not sure where she got it from; I believe a magazine, but not sure which one). She makes this cheesecake every year for her annual Valentine's Day party and it's always such a hit. (And it usually makes another appearance or two at other family get togethers. She made it for my 30th birthday party.) And I love it so much more when she makes it…Aunt Jan is a master baker, I aspire to be like her one day.
I did make one little change to the recipe, had to sub out the graham cracker crust with my beloved nilla wafer crust. Feel free to use graham cracker if you prefer that; although if you've never tried a nilla wafer crust, you should definitely give it a try!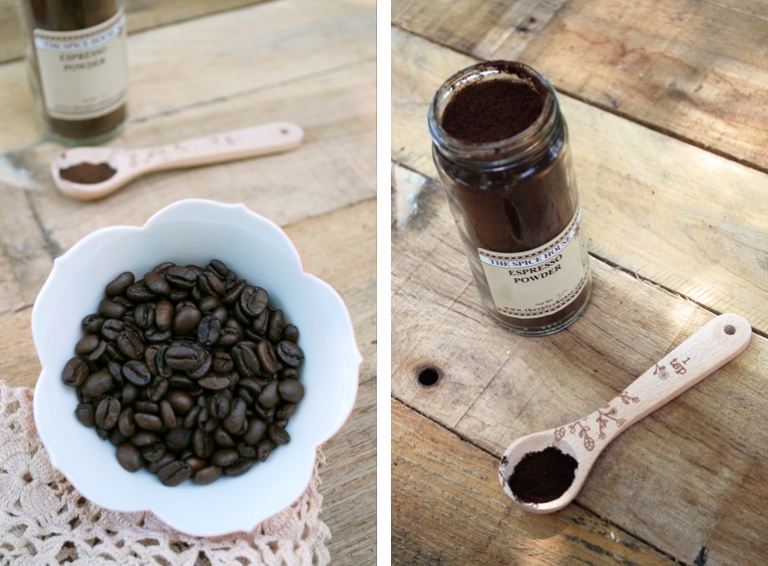 CAPPUCCINO CHEESECAKE
For the crust:
1 cup nilla wafer crumbs
5 tablespoons melted unsalted butter
2 tablespoons sugar
For the cheesecake:
1/2 cup whipping cream
4 teaspoons instant espresso powder or coffee powder
1 1/2 teaspoons vanilla extract
4 8-ounce packages cream cheese, room temperature
1 1/4 cups sugar
4 large eggs
2 tablespoons all purpose flour
1 cup mini chocolate chips
Preheat oven to 350°F. Mix wafer crumbs, butter and sugar in medium bowl; press onto bottom (not sides) of 9-inch-diameter springform pan with 2 3/4-inch-high sides. Bake crust 10 minutes. Cool. Maintain oven temperature.
Combine cream, espresso powder and vanilla in small bowl; set aside.
Using electric mixer, beat cream cheese in large bowl until smooth. Gradually beat in remaining 1 1/4 cups sugar, then eggs 1 at a time. Beat in flour. Stir espresso mixture until powder dissolves; beat into cream cheese mixture. Stir in chocolate chips. Pour batter over crust.
Bake cake until edges are puffed and beginning to crack and center is just set, about 1 hour 5 minutes. Cool on rack 30 minutes; chill cake uncovered until cold, about 6 hours. Cover; keep chilled at least 1 day and up to 2 days.
Cut around cake to loosen. Release pan sides. Slice and enjoy!

Enjoy your day! I definitely will – I have some cheesecake in my fridge! 🙂 Manda
PS – If you're also a cheesecake lover you might want to try this Blueberry Cheesecake Pie or this Ice Cream Cheesecake!