Tomorrow is National Coffee Day! I actually almost missed this day this year – I didn't even remember until Mike said something about it. Shocking for me – as I usually try to draw out the celebration as long as possible here on the blog (and shocking for Mike, because he never knows these things…I think he saw a commercial)! I think the last two years I declared we would celebrate all week long, and forced Caitlin to participate, even though she hates coffee! It's her own fault for hating on the most delicious beverage in the world! 😉 But thankfully Mike's keeping me in the know and we were able to whip up this delicious drink so you can enjoy it tomorrow!


This drink originated in Italy, but I've only had one right here, in my kitchen (oh, but I'm so willing to go if anyone would like to take me out for coffee to Turin, Italy!! Please, please!).  So I'll just add this disclaimer (cause sometimes foodies be a little bit crazy 😉 ): I'm not Italian, I've never had this drink made by an Italian, nor am I claiming this is authentic.  It's just my take on a really good coffee drink. You can't really go wrong with combining espresso, chocolate and freshly made whipped cream! I added some cinnamon on top for good measure.  The key to making this the best, is to use the best ingredients – good espresso, good chocolate, and homemade whipped cream! And serve it in clear glasses if you can – so you can appreciate those pretty layers!


Bicerin
(makes 2 servings, about 9 oz each)
– 1/2 cup heavy cream
– 1 tablespoon powdered sugar
– 1/2 cup milk
– 1.5 ounces good quality bittersweet or semi-sweet chocolate, chopped
– 1/2 tablespoon granulated sugar
– 4 ounces espresso, hot
– cinnamon, optional
In a mixing bowl fitted with whisk attachment, whisk together heavy cream and powdered sugar just until soft peaks form (you don't want it as thick as regular whipped cream). Set aside.
In a small saucepan over medium heat, whisk together milk, chocolate and granulated sugar until chocolate is melted. Bring to a boil, remove from heat.
Pour chocolate into two glasses. Add two ounces of espresso into each glass. Top with whipped cream and sprinkle with cinnamon.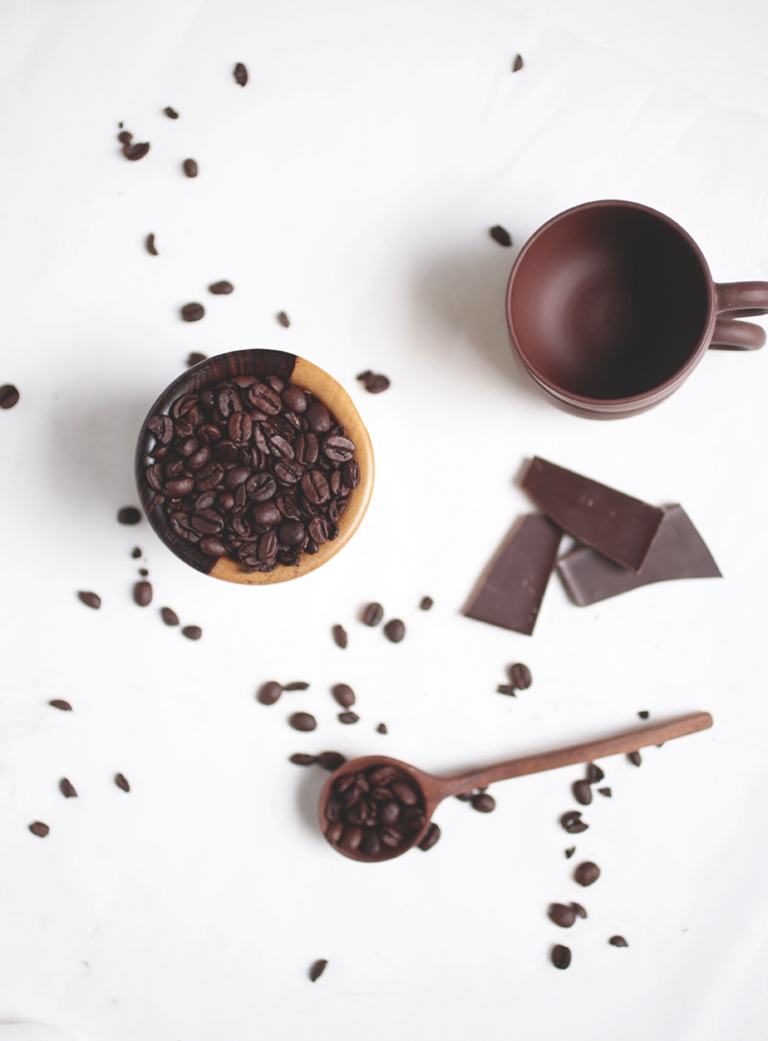 And if you're into coffee as much as I am, we've got lots of good drinks, recipes and even some coffee related DIYs here on the blog – just use the search button in the top right corner or browse our Pinterest boards! And come follow along on Instagram too while you're at it – we're @themerrythought!
– Manda