I'm sure there are plenty of you that have made a resolution to eat healthier this year… whenever I've made that resolution my major struggle lies in the time and planning that preparing healthy meals takes. It's just not always realistic to make a big, healthy meal for dinner each night. If you've ever struggled with that, this recipe will solve all of your problems! Chop up some stuff, mix it up and you have a delicious (and quick!) dinner or snack.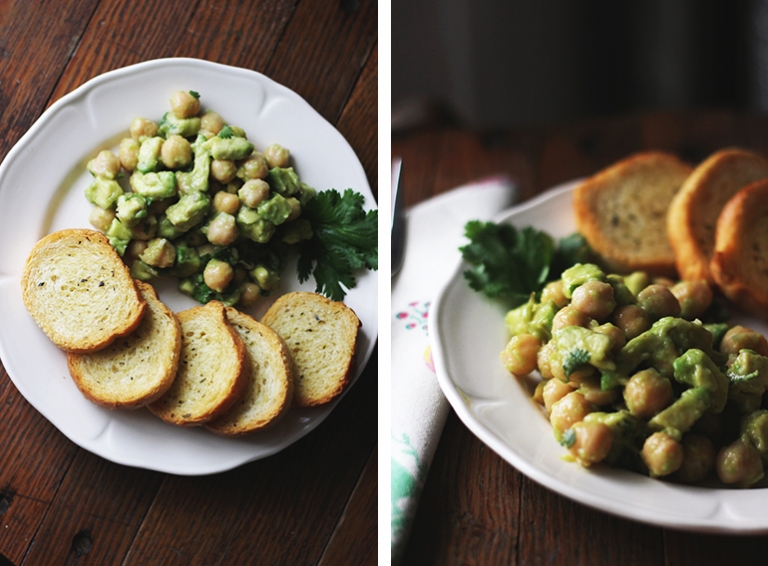 Avocado Lime Chickpea Salad
Ingredients:
1 can chickpeas, rinsed and drained
1 avocado, diced
1/4 cup chopped cilantro
1 clove garlic, finely minced
Juice of 1 lime
1 tablespoon olive oil
Salt and pepper to taste
Combine ingredients and mix them together.
You can eat it by the bowl full or put it on some bread (for those of us that can't live without carbs)!

What are your resolutions for 2014?
xo. Caitlin