We've got one last costume for you this year! And this one is the perfect last minute idea for all of our crafty friends out there – you can turn one of your favorite hobbies into a cozy costume! I found some really chunky yarn on clearance at Michaels and decided I had to make this yarn & knitting needles costume happen. After a few versions that just weren't going to work, I settled on this really simple version that would actually allow you to chase after kids or go to a party without worrying about your costume falling apart or bumping into anybody. Ha! Plus you can throw it on over anything so it works in the warm weather states and up here where we might be covered in snow for Halloween… yikes.
What you need:
-Yarns of various sizes
-2 Dowels
-Dowel caps
-Hot glue gun
-Sandpaper
-Bobby pins
Watch the video below for the instructions: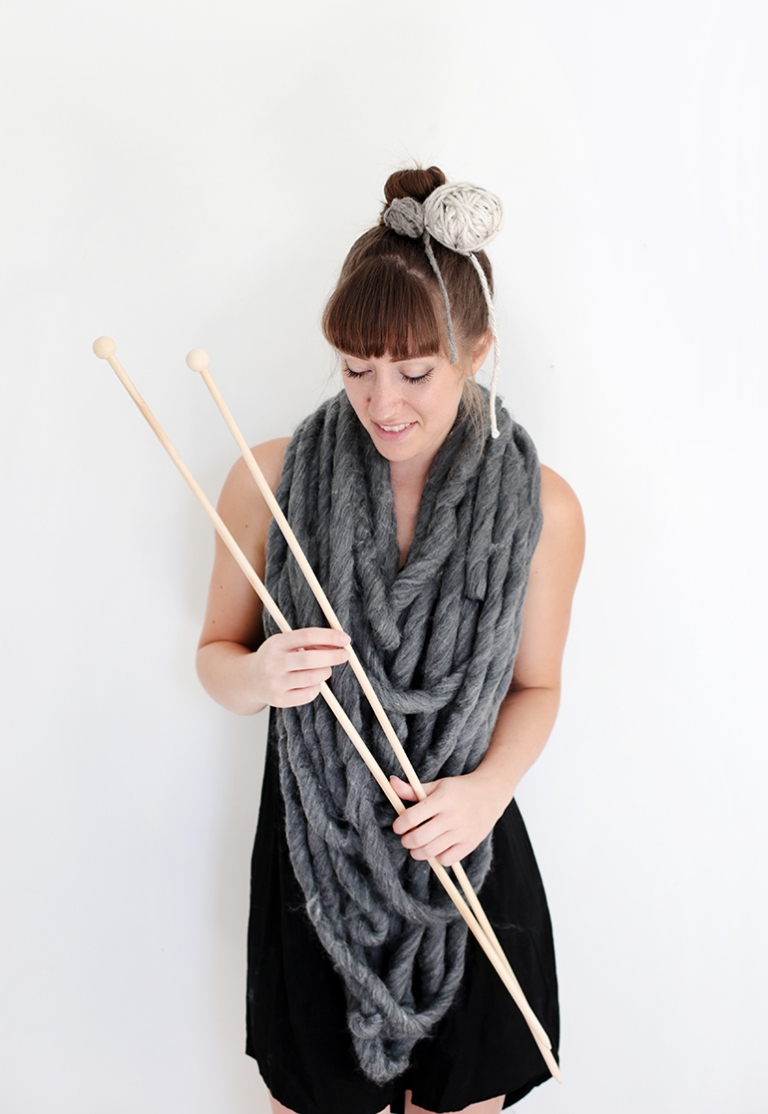 And don't forget to check out all of our other costume ideas!
-Caitlin