This is our last
Halloween
costume for the year! I had one more I was trying out that just wouldn't work out for me so I'm going to give it another shot next year. So I was trying to come up with one more idea for this year since the other one didn't work out and I stumbled across
this image
on Pinterest. The perfect unique cardboard costume idea for a last minute costume – turn yourself into a piece of abstract art!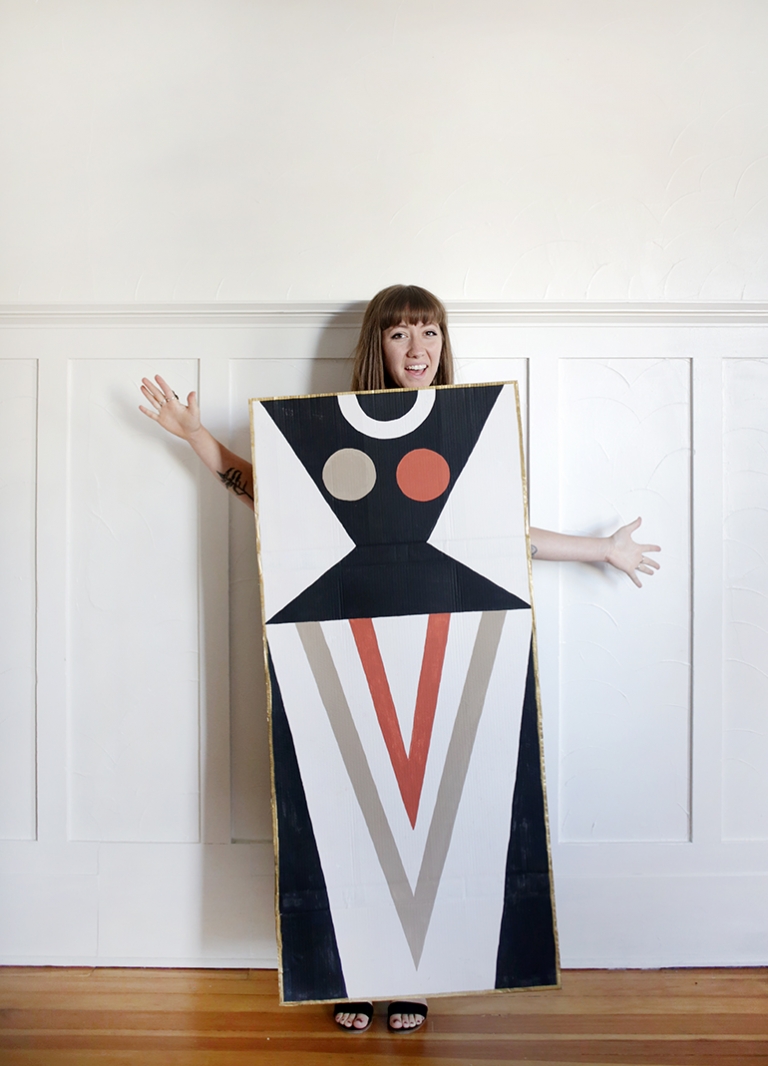 What you need:
-Cardboard
-Duct tape
-Paint
-String/Fabric/Belt
How to make it:
-Cut out or tape together cardboard so that is it a little wider than your shoulders and as long as the length between your neck and a few inches about your feet.
-Paint the front as desired.
-After the paint has dried, cut out strips of cardboard and duct tape it to the back of the costume to give the cardboard a bit more structure and stability.
-I took one large piece of cardboard for down the center of the back and I ran a piece of fabric underneath it at waist level on me (sandwiched between the front of the costume and this extra piece of cardboard) and then duct taped the cardboard in place. I used this to tie the costume in place around my waist. (See photo below)
-Then I took a couple thinner pieces of cardboard and bent them to form handles and duct taped them in place for extra security when wearing the costume around. (See photo below)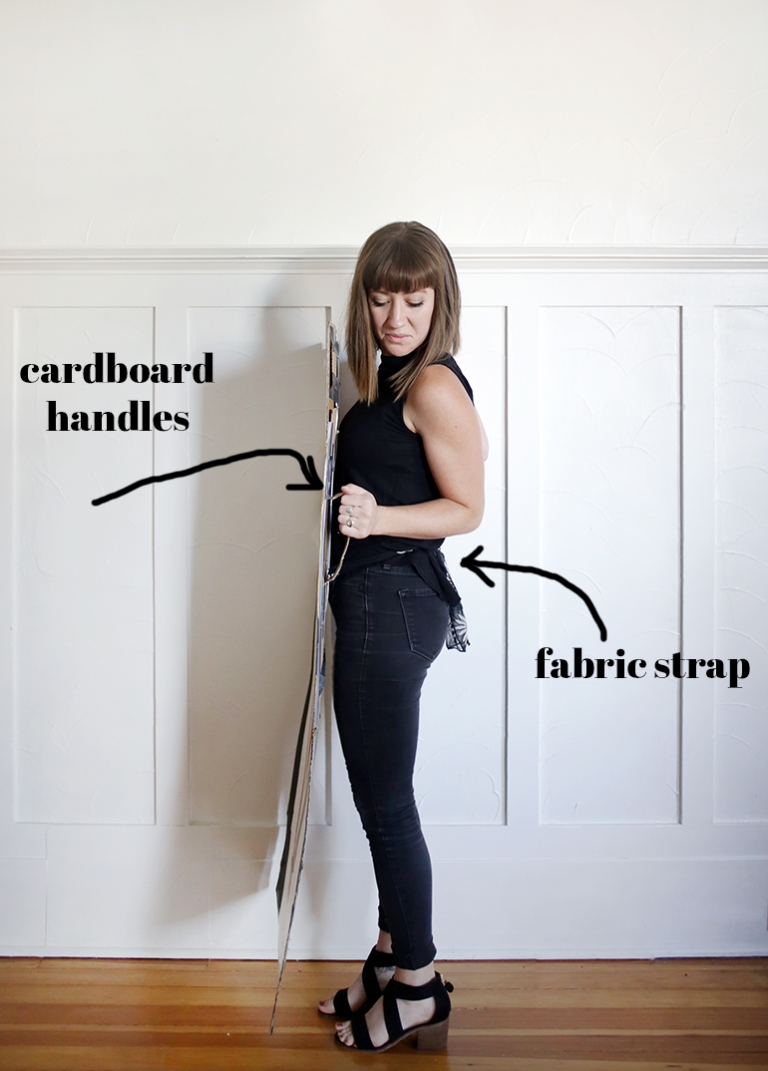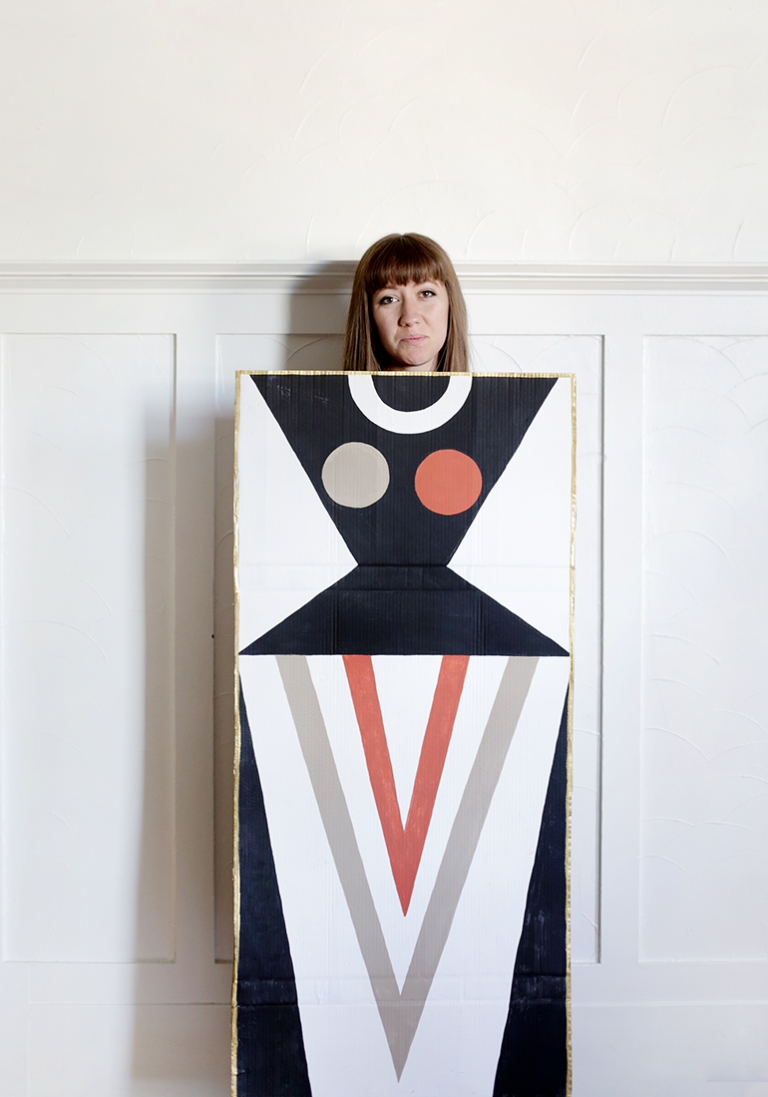 And now I'll just be over here trying to decide which of this year's costumes I'm going to wear for Halloween this year. And starting to brainstorm for next Halloween!
-Caitlin