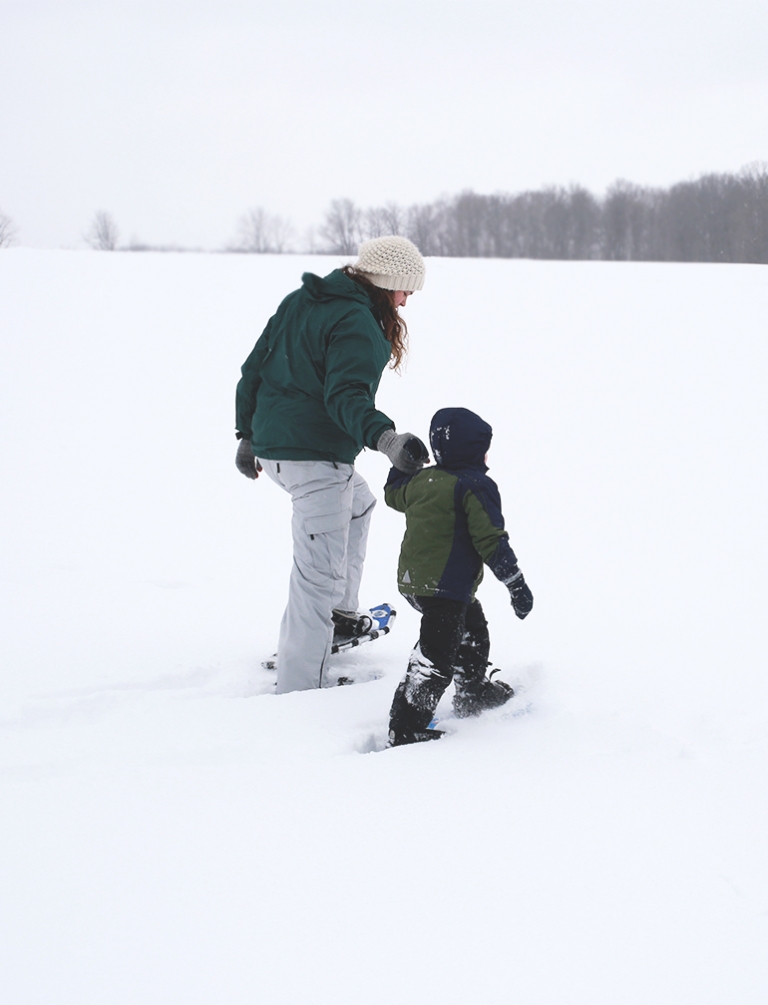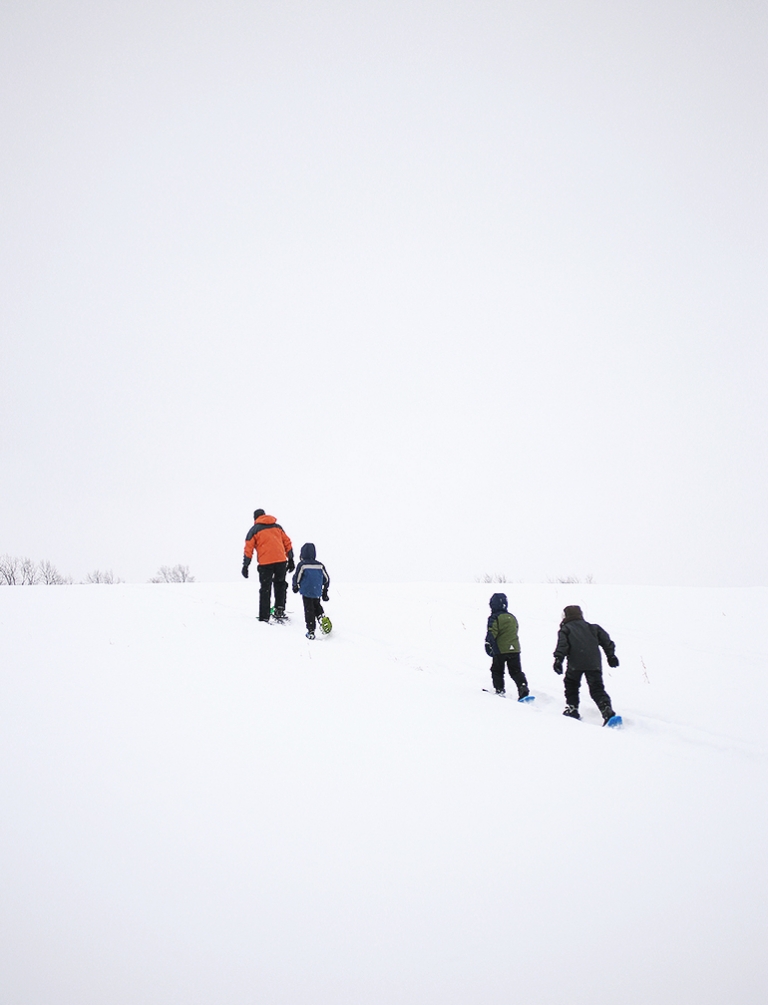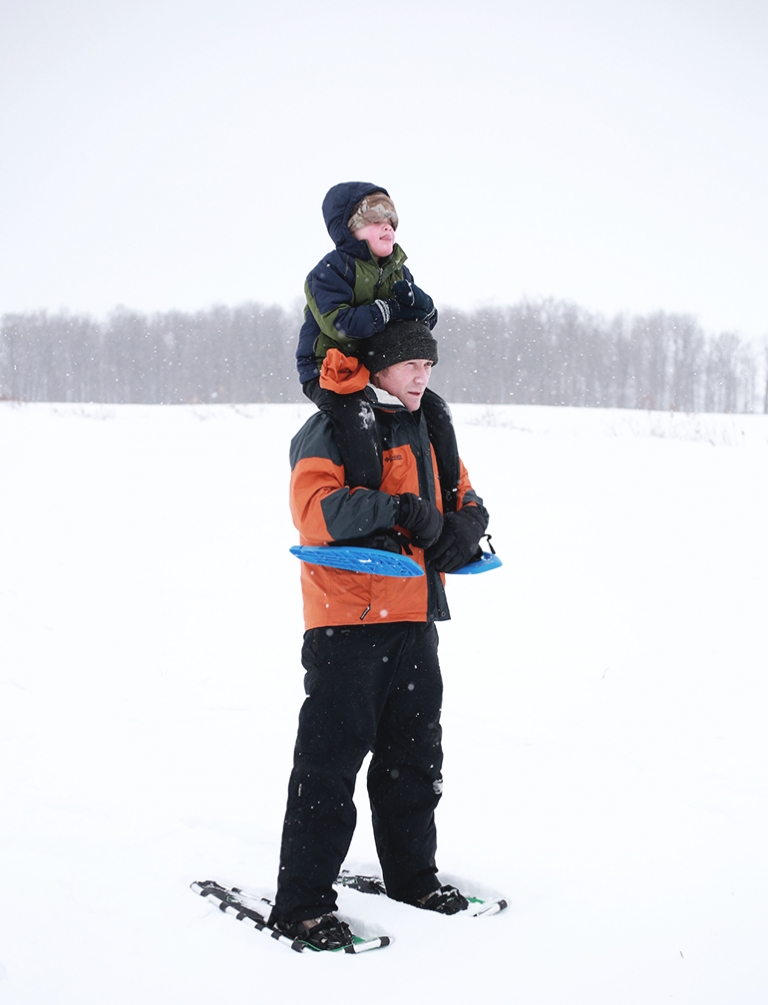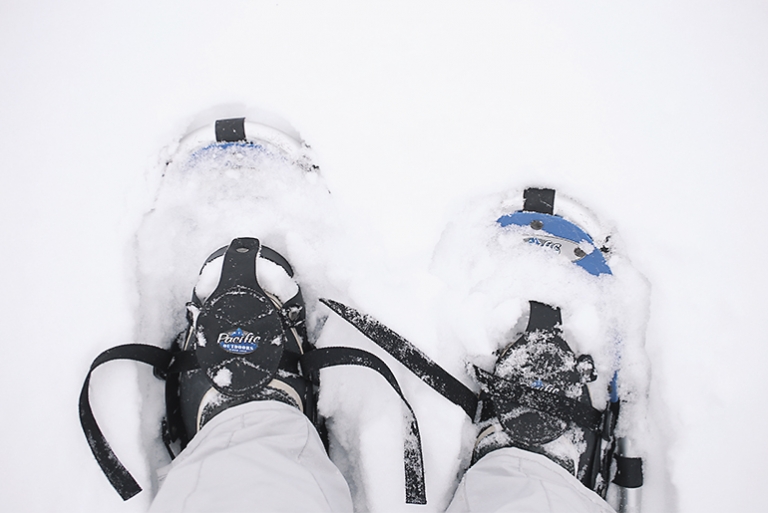 I've been determined to try to get out and have more adventures with the boys – no matter the weather! I have to admit though, it's been hard to convince myself to get out there. It's been sooo cold the last few weeks, and it doesn't look like it's going to let up anytime soon.  Right now, if it's above 10 degrees we consider it a heat wave!  While I don't mind the snow – it's breathtakingly beautiful, I just wish it didn't last quite so long around here.
Sunday morning we woke up to a winter wonderland – everything was covered in frozen fog.  (Mike has a pretty amazing (phone!) picture on his Instagram of what the frozen fog looked like up close). After church we drove around for a bit to take in the frozen views and then because it was actually a high of 19 that day (!!), we decided to try out snowshoeing with the boys.  It was the first time they snowshoed and I think they're still undecided as to whether they liked it or not!  (Malacai seemed to enjoy it the whole time – falls and all!).  We weren't out there for very long, and I think I spent most of the time picking Levi up from his repeated falls (he finally convinced Daddy to carry him the rest of the way back!), but I'm so glad we went out and adventured together! I love these little outings and hope they're instilling a sense of adventure and love for the outdoors in the boys!  (It's something that I'm still working on myself…cozy blankets, hot coffee and a good book tend to be more my thing. 😉 )
What are some of your favorite winter activities?
– Manda
Don't forget to enter the chair giveaway – it ends today at noon (EST)! And you have until Wednesday night to enter for a chance to win a gorgeous address stamp from MaeMae & Co.!