We're excited to have my little sister, Lyndsay, back with another guest post! This time, sharing her incredible vacation to Patagonia in South America.  Lyndsay and her husband, Andy, went down last month for a 10 day backpacking trip.  The photos from their trip are absolutely breathtaking and we're so thankful that she's willing to share a glimpse of her experience with us….
One of the things my husband and I have always enjoyed is a fun adventure. On our 33 day road trip moving out to California in 2011, we began dreaming about the potential of doing an international backpacking trip one day. After weighing numerous options, we decided to head just 1000 miles north of Antarctica: to Patagonia (Southern Chile and Argentina). This February we made that dream a reality.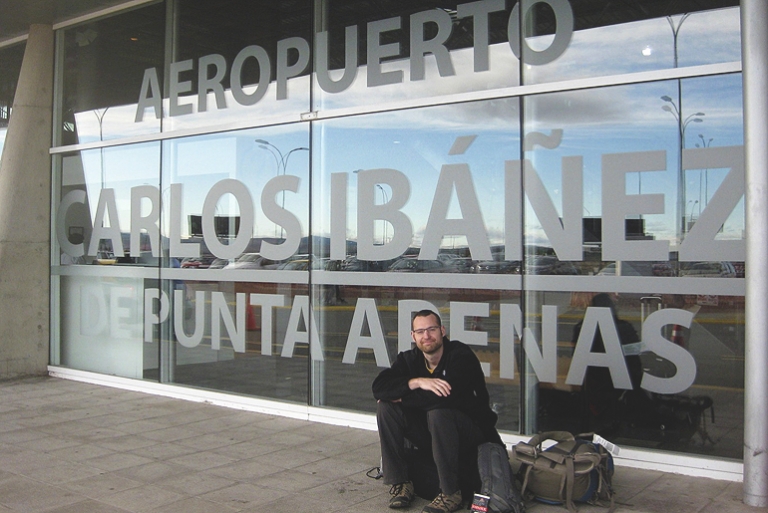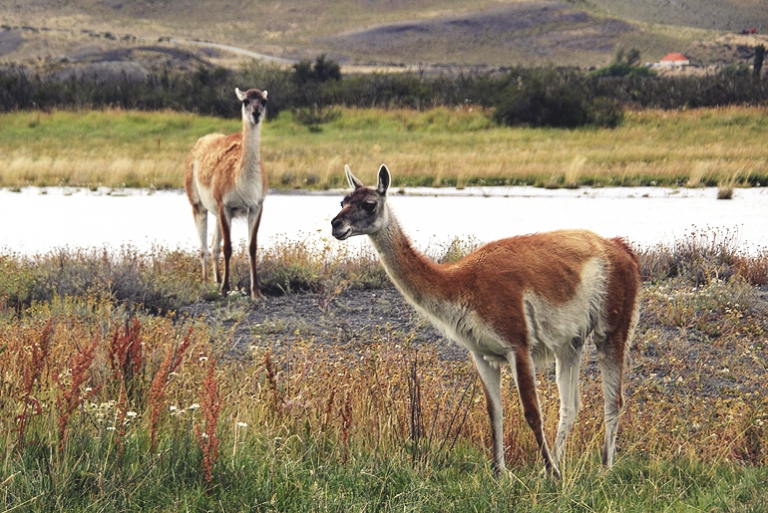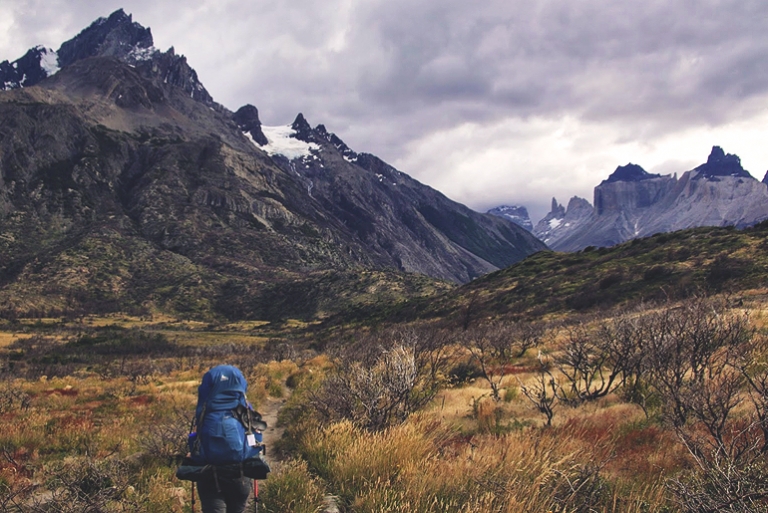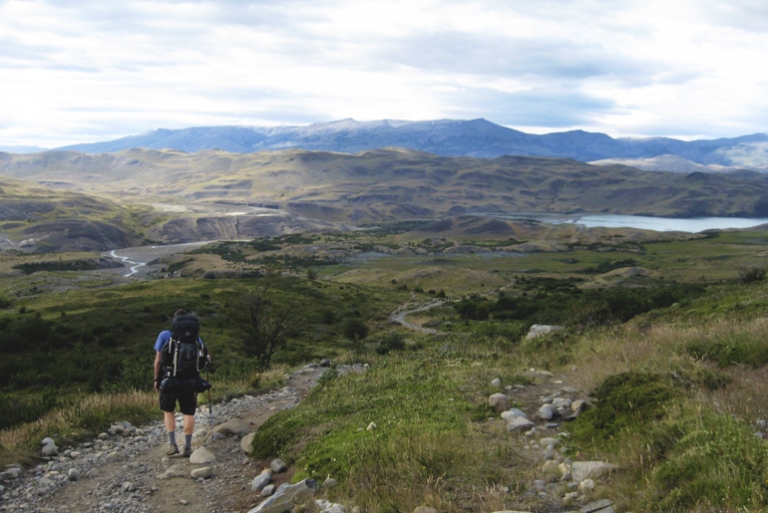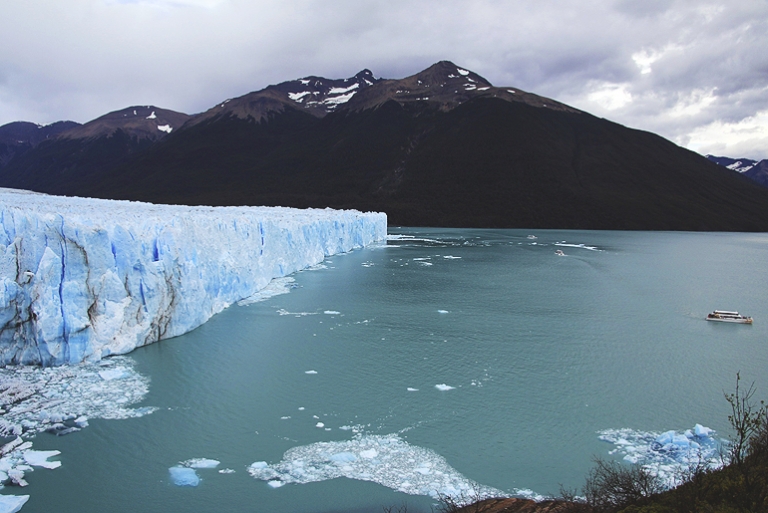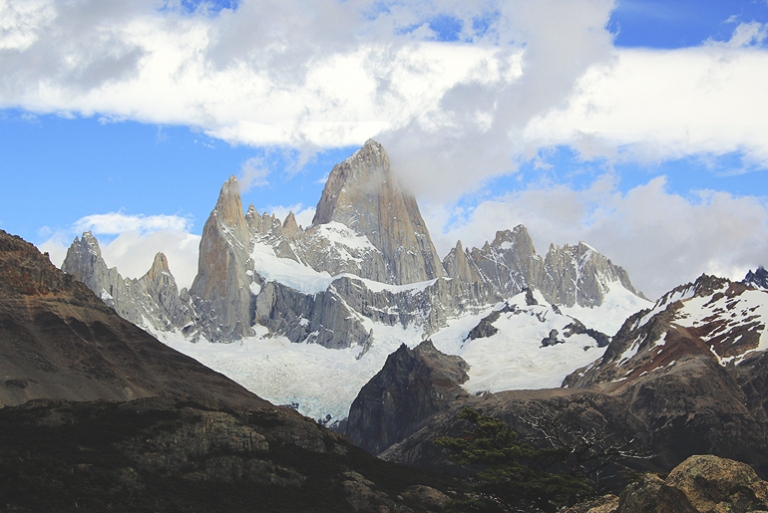 Some highlights from our trip::
The views from the airplane – seeing the ice fields, high elevation beautifully blue lakes, glaciers, icebergs, the ocean, and the mountains were breathtaking!

Puerto Natales, Chile – this town was so walkable and had a great boardwalk area along the water.

The views – a.b.s.o.l.u.t.e.l.y breathtaking!!!! Just when we thought we had seen the most gorgeous thing, we would see something else amazing!!

Yummy unique foods – corn pie (pastel de choclo), pastries with manjar (dulce de leche), submarinos (hot chocolate), mate (tea experience), steak (bife de chorizo).

The wildlife – guanaco (llama deer type animal), caracas (bird of prey), nandu (smaller ostrich bird), flamingo, sheep, penguins, unique flowers and trees and many, many birds.

Being with the love of my life – this was our longest vacation together (aside from said road trip) and we had so much fun! It was so stress-free and lovely!

Speaking spanish – I got to practice my spanish again and it was fun to have new words develop each day.

Staying in hostels – a great way to meet people, cook meals using communal kitchens, and most included breakfast and were cheap.

Torres Del Paine park – glaciers, mountains, lakes, peaks…gorgeous.

Icebergs – so incredible to see them up close.

Our night hike – we left at 3:45 am to be able to watch the sun rise on "the towers" of TDP park.

Boat rides – we took a boat to get to our hiking trail at TDP, to the base of a glacier in Argentina, and out to an island in the Straight of Magellan to see penguins.

Perito Mereno Glacier – one of the few glaciers in the world still growing. It was huge!! Watching chunks of ice fall off of it was incredible.

Mt Fitz Roy (Argentina) – what a mindblowingly gorgeous hike!!

Sharing "mate" with locals on the bus – we got to share tea with local Chileans using their mate cup on the bus…such a unique opportunity! People have mate satchels that they carry around with them that includes a thermos of hot water so you can have tea throughout the day.

Full days of exercise – it was an awesome sense of accomplishment to hike for 10+ hours on multiple occasions (especially when we completed 53 miles in 3 days!).

Local customs – the bus hit a parked police car in front of an officer, but kept going with no penalty; a man got off the bus in the middle of nowhere and followed a dirt trail to his house; a rabbit hunter held his rabbit up with pride as our bus drove by; doorknobs being in the center of the door; incorrectly being told how much things cost or how long it took to get to places (it was a very relaxed culture).
There you have the photo recap of my trip to Patagonia. So thankful for this opportunity to share about this lovely area of the world to others. It truly is "the eighth wonder of the world"!
…Thanks so much Lyndsay for sharing your amazing photos and trip with us!  (I'd also like to add in a trip highlight – Lyndsay celebrated her birthday while hiking and that rainbow picture happened on her birthday…isn't it surreal?!  Talk about an amazing birthday…) Lyndsay has more photos and trip details over on her blog, Grimm Tales, so if you'd like to see & hear a bit more, definitely check that out!
After seeing these photos, who's ready for an amazing vacation?! What would your dream vacation spot be?