I'm finallyyyy getting around to sharing my brother's entryway makeover today! I shared a bit about it on IG last month and then as usual, things took a bit longer than expected. But after months of staring at my brother's entryway that had basically become a storage area, I just had to do something about it! He said he wanted something to sit on in that corner and maybe something on the wall… 🤣 ha! His home decor requests are quite easy to fulfill. So I worked on a couple DIY projects to meet those requests and this is what we got! I'll be sharing the tutorials for the DIYs over the next couple weeks!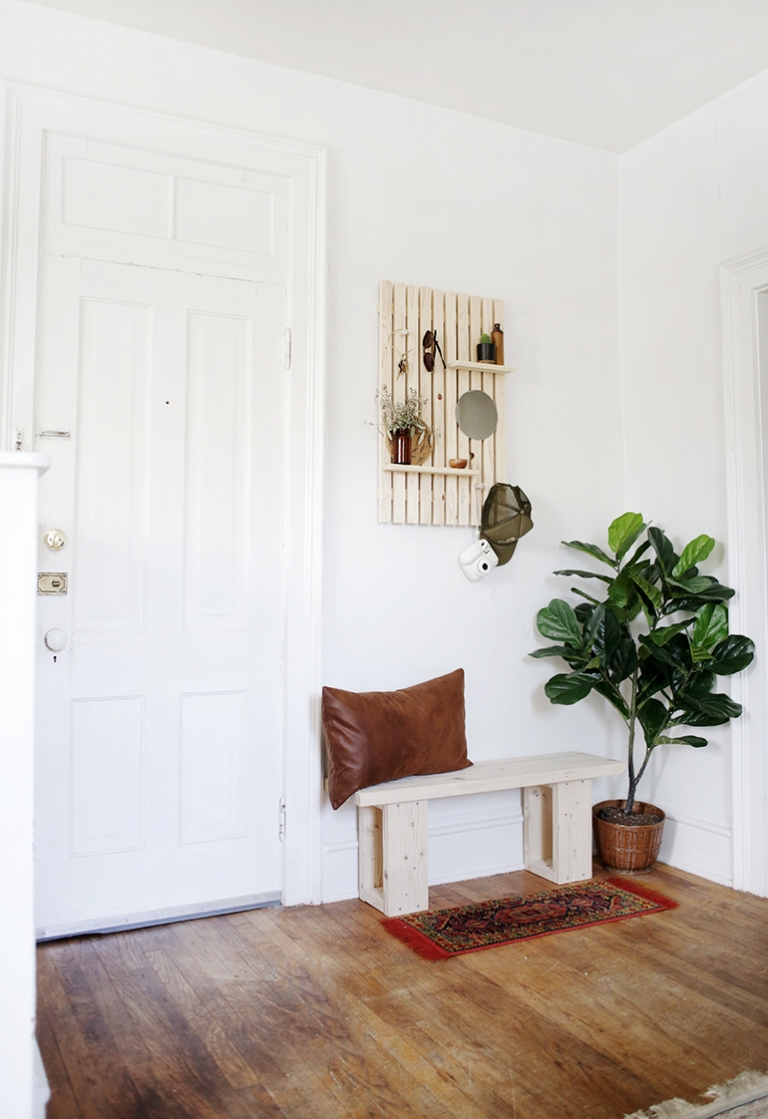 I started by moving out all of the old clutter that was in the space. Then I patched holes and painted over those spots on the wall. I made a super simple wooden bench as that was the main request for the space and then added in a wall shelf that is perfect to function as both wall decor and offers some storage and display options! I tried to stay really simple on everything to keep it a space that my brother would use and enjoy. Topped it off with a faux fiddle leaf, a thrifted rug, and a neutral throw pillow!
Don't miss the video of the makeover and the before and after photos of the space below!

Slat Wall Shelf – DIY
Wooden Bench – DIY
Faux Leather Lumbar Pillow – DIY
-Caitlin