I just got home from spending the week up at our cottage for Family Camp. The past couple of years I have been in charge of the kids' crafts and I thought I would share a few easy crafts that I made with them (5 yr olds – 5th graders):

Succulent Animal Gardens.
I was worried that this craft would be too involved for the younger kids, but they all loved it! I ran out of materials within the first 30 minutes!
I got an incredible deal on succulents at Lowe's ($.25 each, folks!) so I bought a whole bunch of them, picked up some cheap dishes at Salvation Army and bought a bunch of small plastic animals. I had the kids collect a bunch of drift wood, rocks, feathers, anything that caught their eye that they could add to their garden. We put gravel in the bottom, added cactus soil, put in some succulents, and then added the animals and whatever else they had collected. (I had to give up the animal originally in my little planter because we ran out, so I replaced it with a brooch for the photo. Ha!)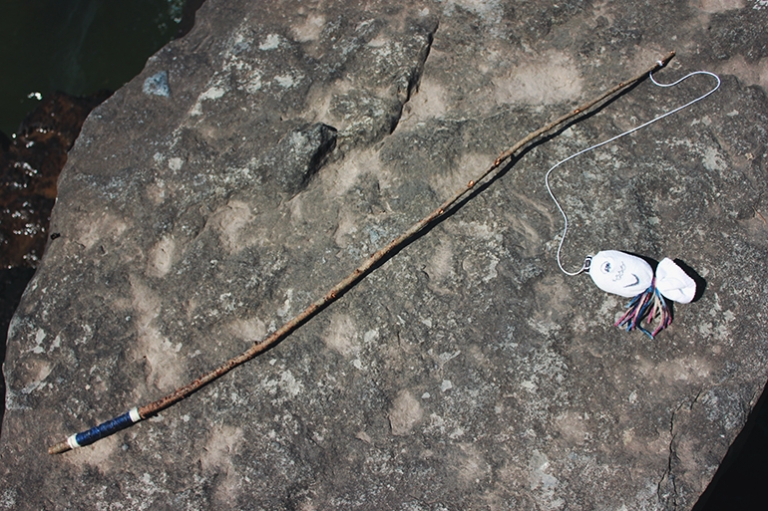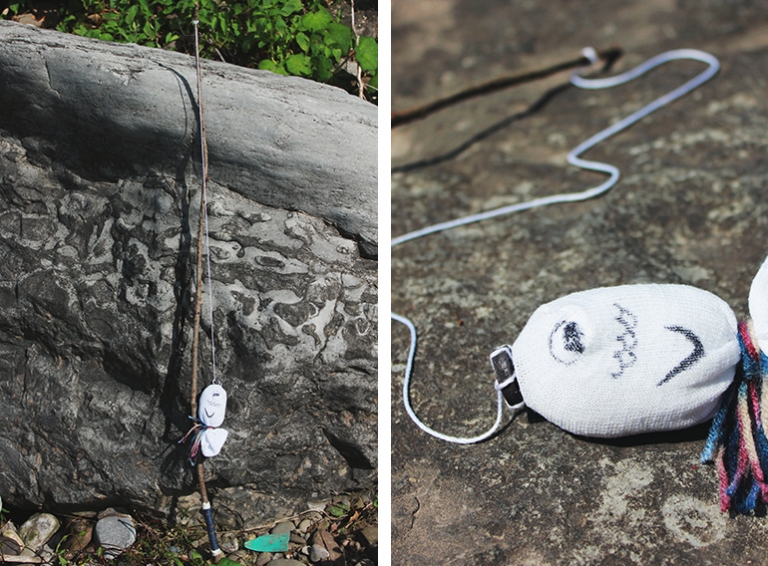 Magnetic Fishing Pole.
The little ones loved these!
You'll need to buy some yarn, a few packs of kids socks, polyester stuffing, permanent markers, magnets, string and collect some sticks. Wrap yarn around the fatter end of the stick to make a handle, tie a string to the opposite end and attach a magnet, put a magnet at the end of the sock then stuff it with filling and tie with string (you can also add some yarn around the "tail" if you want), decorate the sock fish with permanent marker. Go fishing!

Can Robots.
We actually made these with the kids last year but I figured I should share them since all the kids were coming up to me this week begging that we make them again!
Collect and clean some tin cans, collect a bunch of old nuts and bolts (just ask a few friends that have messy garages – they're bound to have some stuff that they don't need!), and hot glue together as desired. The kids will obviously need to have some help with this part – don't let them burn their little fingers!