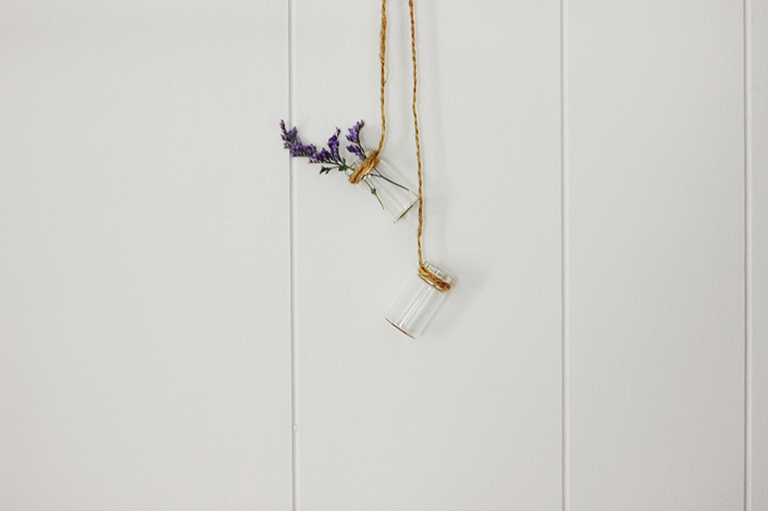 What you'll need:
-2 mini vials or jars (I used 2″ vials from etsy)
-Natural twine
What to do:
-Cut a long piece of twine.
-Wrap and knot each end of the twine around the neck of the jars.
-Hang on a nail and go outside and cut yourself a couple of flowers!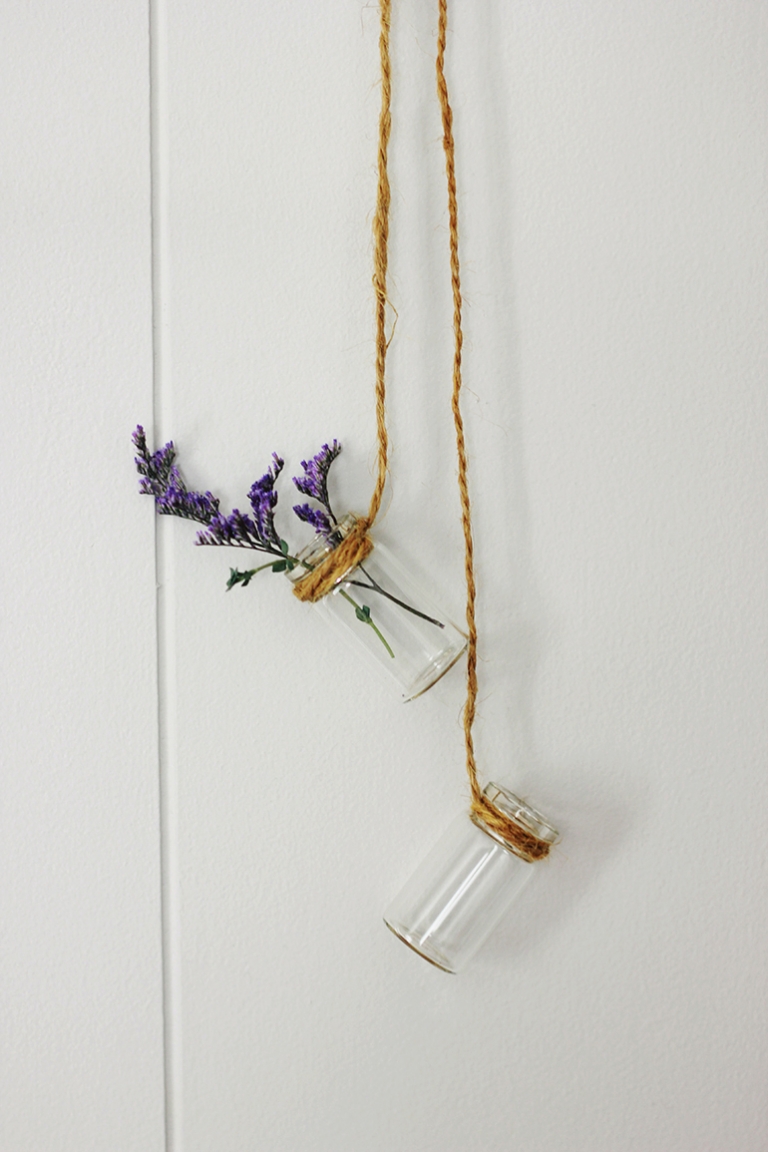 Posting this from sunny, gorgeous Florida. Hope you all have a little warmth this week!
xo. Caitlin