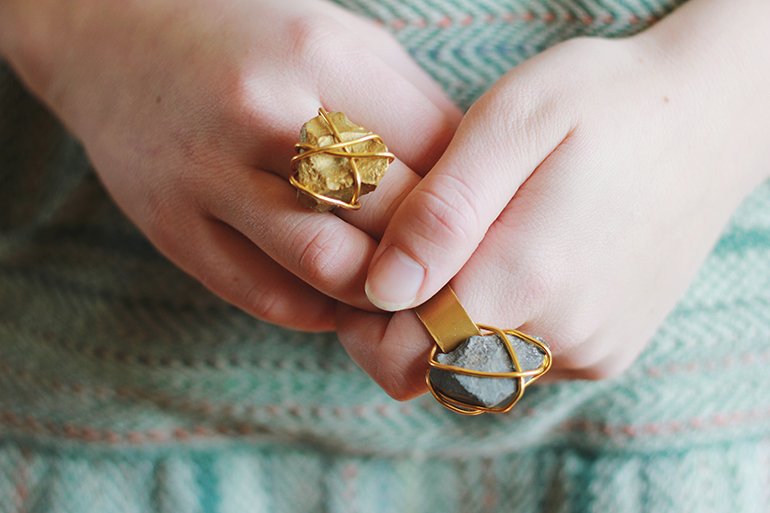 Make your own lucky Blarney Stone ring to wear this St. Patrick's Day!
What you need:
-Plain gold ring (I ended up using a piece of sanded down copper tube because I couldn't find rings anywhere!)
-Gold wire
-Pliers/wire cutters
-Hot glue gun
-Small stones
-Gold paint (optional)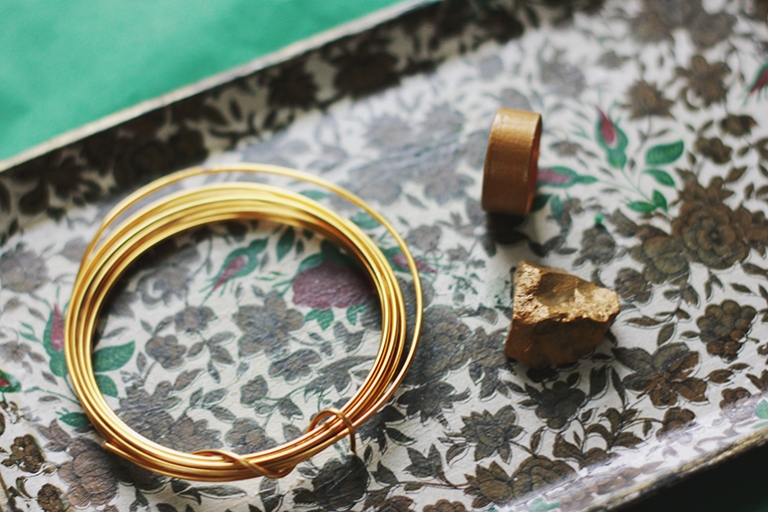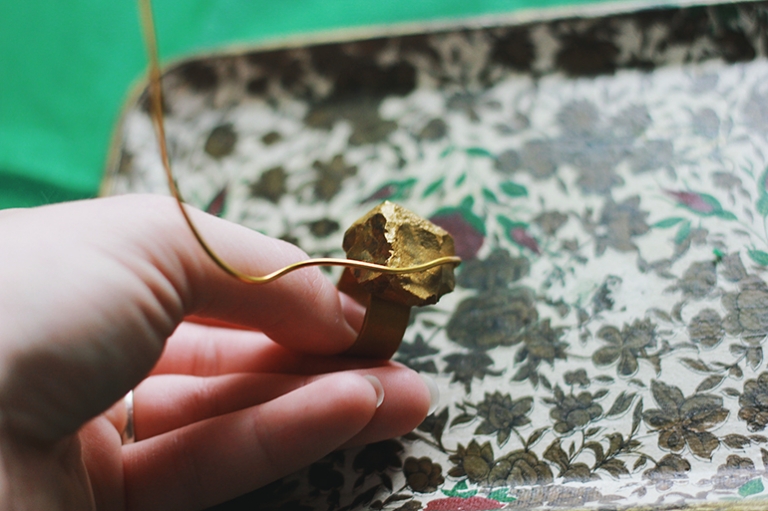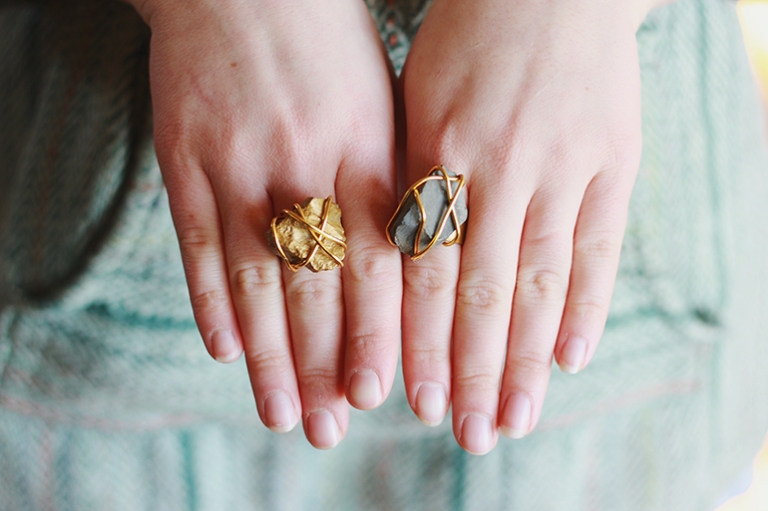 How I made it:
-I painted one of my rocks and left one natural.
-Painted the copper tube rings gold and sealed outside and inside with Mod Podge.
-Dab hot glue on the rock and stick to the ring.
-Use hot glue on the inside of the ring and stick the beginning of the wire in it.
-Wrap wire around the stone until it is secure.
-Use wire cutter to cut the wire where desired and use the glue gun to secure the end to the inside of the ring.
-Wear it!

Happy crafting! Have a great weekend and a Happy St. Patrick's Day! Caitlin
Don't forget the giveaway! Last day!!