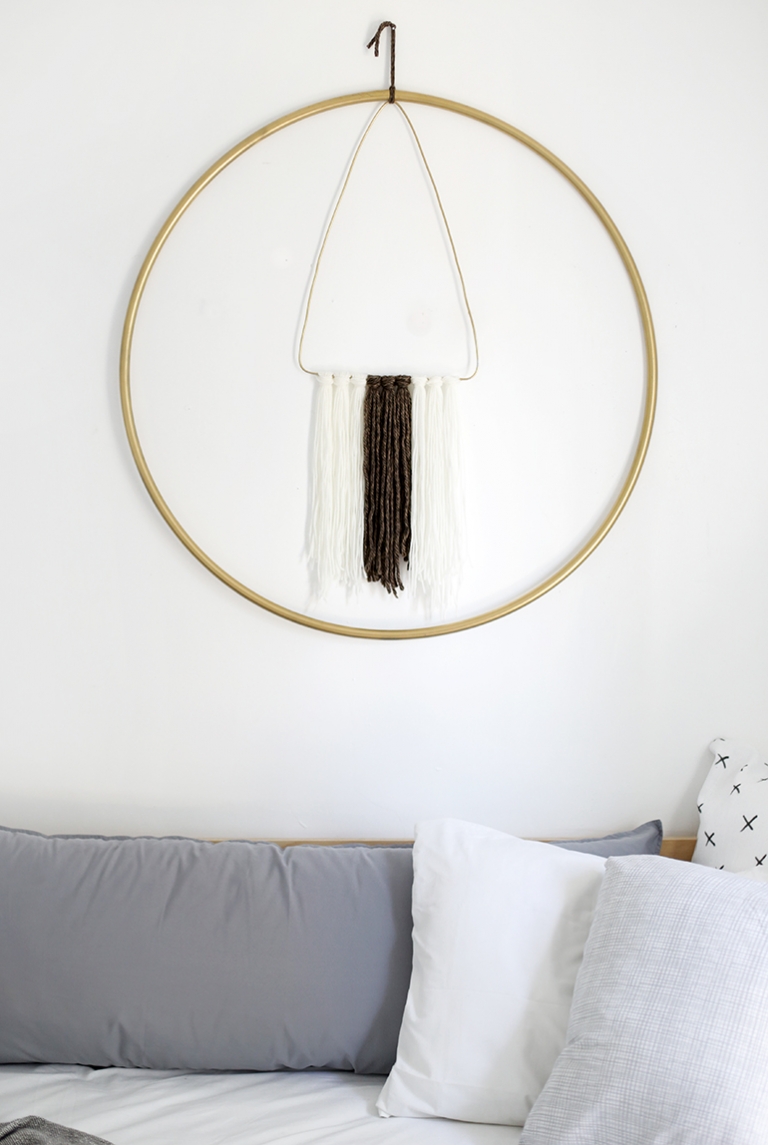 I picked up a hula hoop at a thrift store months ago and have had plans to turn it into a yarn wall hanging ever since. Last week I finally got around to finishing it up and love it! It's the perfect piece to add to a big empty wall or to trade out a gallery wall for something a bit more simple!

What you need:
-Hula Hoop
-Wire
-Wire Cutter
-Duck Tape
-Gold Spray Paint
-Yarn
-Scissors
How to make it:
-Cut a piece of wire and use your hands or pliers to form a triangle. Have the ends come together along the bottom of the triangle.
-Use a piece of duck tape to secure the ends together.
-Spray paint the wire triangle and hula hoop and let dry.
-Cut 9 bundles of 30″ pieces of yarn. I did 10 pieces/bundle for the thinner white yarn and 5 pieces/bundle for the thicker yarn.
-Fold each bundle in the middle and loop around the bottom of the triangle. Pull tight.
-Take a 10″ piece of yarn and tie the ends together.
-Loop around the hula hoop and the top of the triangle and then hang it up.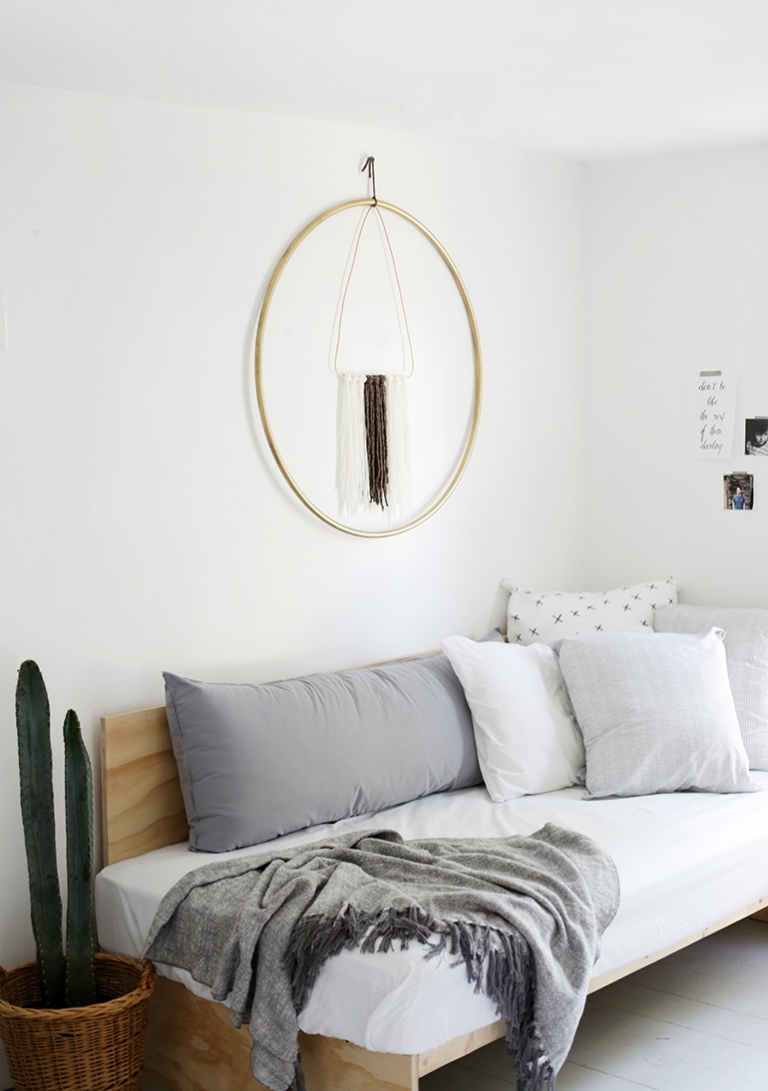 xo. Caitlin