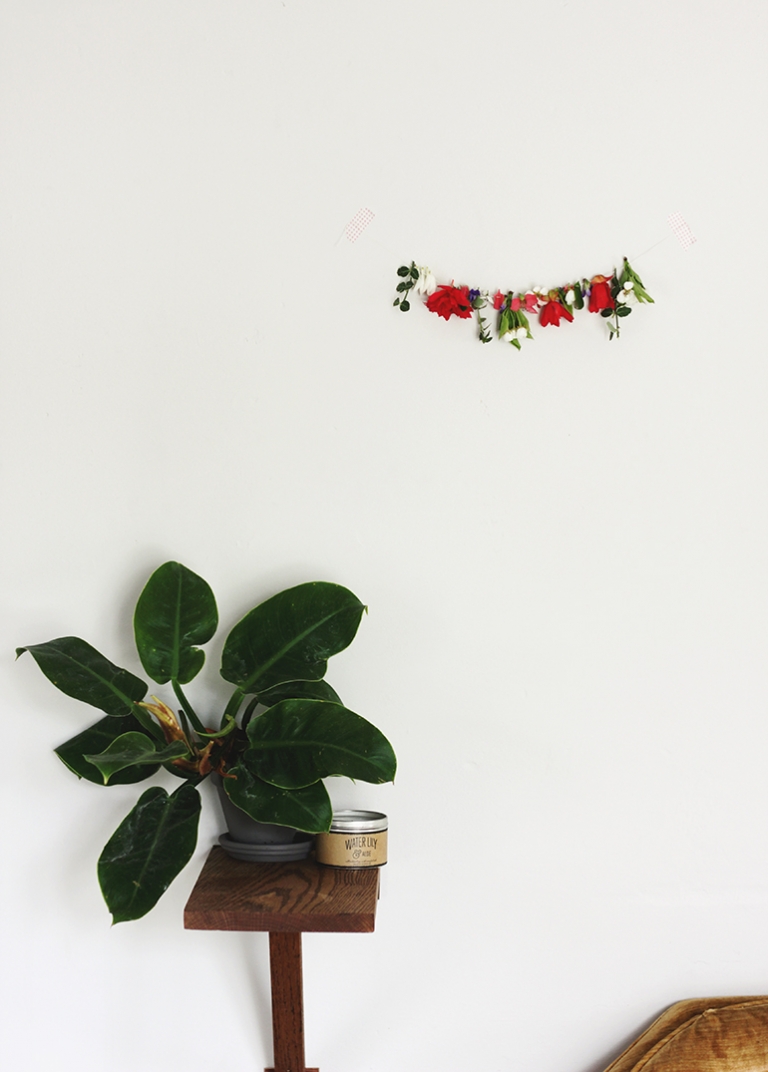 Since it's finally starting to be quite green around here, I decided to start up a mini series sharing simple ways to decorate your house using some of the beauty that's growing all around us. There's something special about wandering outside, gathering flowers, and bringing them in to display that's so dear to my heart. I remember spending hours making bouquets with my cousins as a kid and bringing one to each of their neighbors' houses. Seeing a freshly picked bouquet of flowers, branches, and usually a few weeds will always remind me of sweet, sunny, childhood days. So take yourself outside today, gather some flowers, breathe in some fresh air, and then appreciate these little beauties as they hang on your wall!
This week I grabbed some greenery and petals from some flowers that are finally blooming, strung them together, and hung them up on the wall.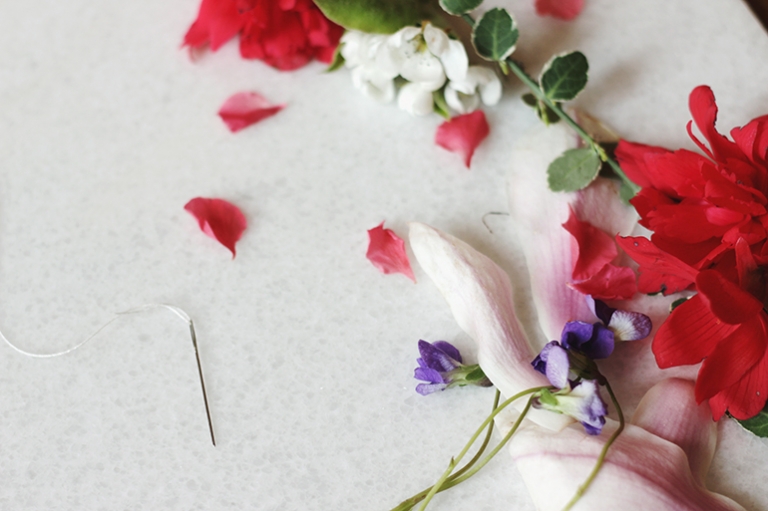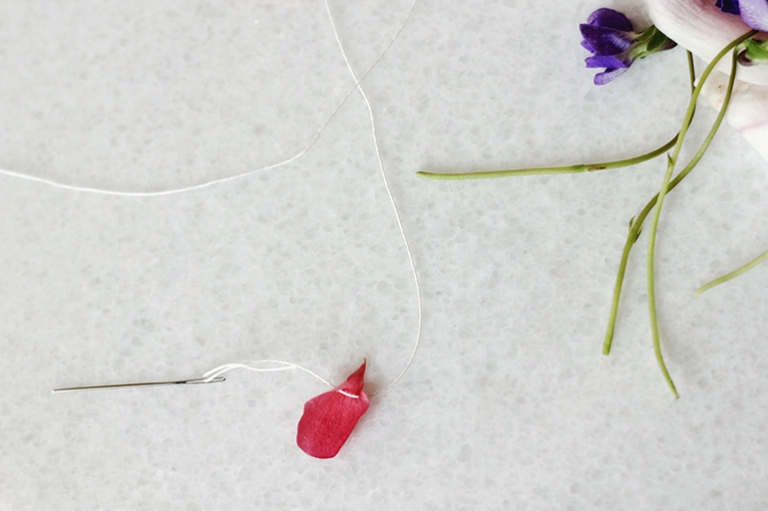 How to do it: Take some thread (I used embroidery thread.) and loop the end through a needle, leaving about 1″ out the other side of the needle. Use the needle to start carefully sliding the petals onto the string. Hang it up with some washi tape or tie off the ends and hang them on nails.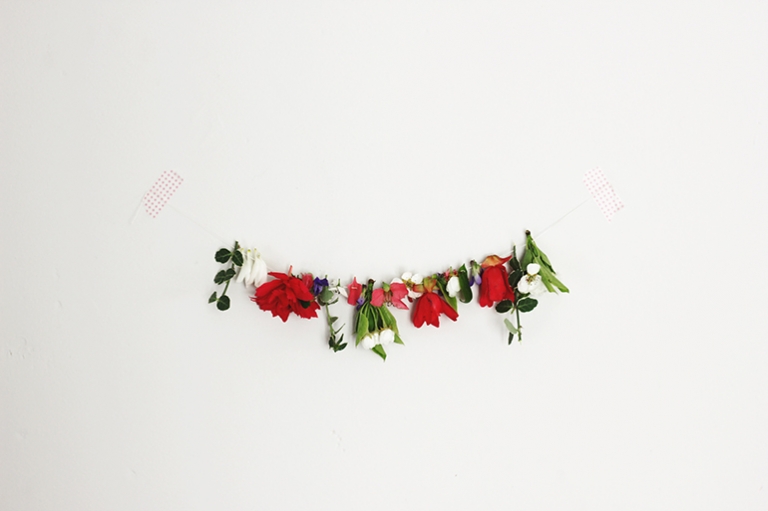 You can make it as long or short as you'd like – I made a short one this morning but I'm planning on making a long one to drape around the windows in my kitchen later this week.
xo. Caitlin