Manda had some veneer leftover from the tripod floor lamp that she made and I really loved the color and texture so I decided to use it to make a simple pair of earrings. I can't wear earrings because my ears are so dang sensitive but I can appreciate a pair of simple, natural earrings! Plus they make a super quick gift!
What you need:
-Wood Veneer or 1/16″ Plywood
-Scissors
-Strong Glue
-Cardstock
-Earring Post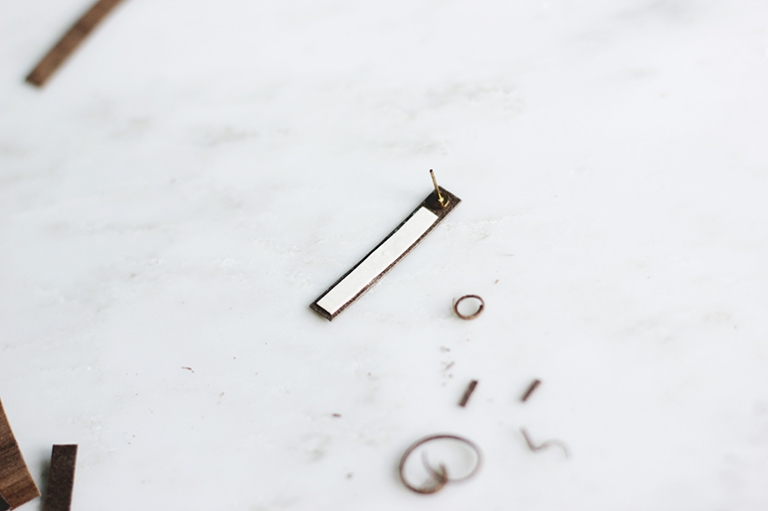 How to make it:
-Use scissors to cut veneer to desired size.
-Glue cardstock (that is slightly smaller than the veneer) to the backside of the veneer to give it extra support. Let glue dry.
-Glue earring post to the back of the earring and let dry.
-Done!

xo. Caitlin