In November I shared my mini kitchen makeover and this wood slat island update is still one of my favorite parts! It added so much texture and warmth! You can scroll down for a before and after of the island to see just how big of a difference it made!
The whole project took under 24 hours to put together and I think everyone that needs to add a little more color or texture to their kitchen should try it out! The stool update also helped a lot. I bought some that actually fit the height of our island and painted them SW Khaki Shade to match the new side of the island.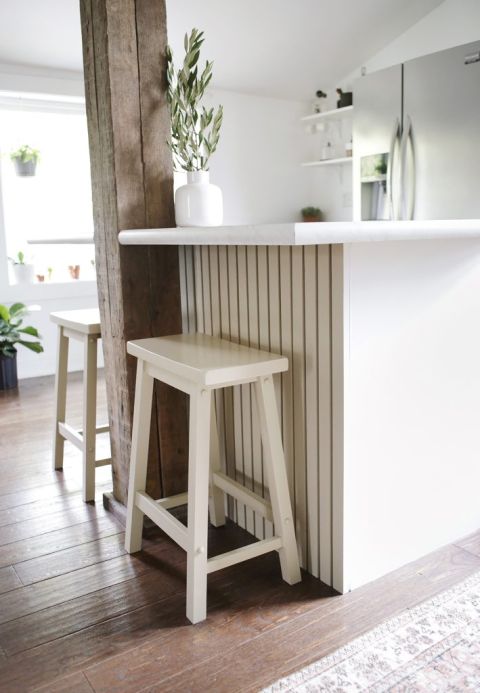 MATERIALS:
wood
table saw
tape measure
sandpaper
paint brush & roller
primer
nail gun
spacer (3/8″ piece of scrap wood)
*liquid nails or wood glue if you want extra support
Follow the video below for the tutorial!