In this post, you'll learn how to build this DIY wood plant stand, inspired by a vintage plant stand.
If you've been following us for more than a day, you've probably realized we love our plants! 😉 Years ago, I would have never thought I'd say that! I could not keep plants alive for anything…I didn't give up trying though, and slowly my green thumb developed! Now I've got so many house plants that I've put myself on a plant buying ban. I mean, unless it's a super cool plant at really great price…then it'd be silly not to get it!
I recently noticed that both my mom and younger sister had very similar plant stands. I felt left out not having a plant stand that looked like theirs, so I decided we needed to make one! Both of theirs are vintage ones, but it seemed like a simple enough design to replicate, and I was able to modify our design a bit so that this simple DIY wood plant stand could be used two ways. You can keep both wood rounds in, and display two plants, or remove a round and just use it for one plant.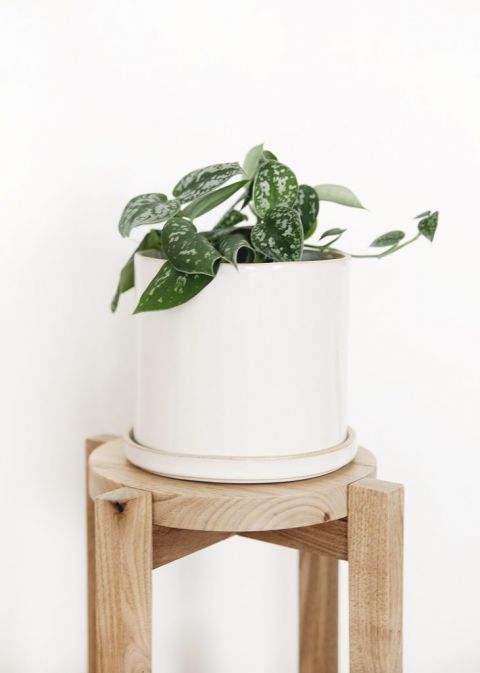 What you need:
wood (we used butternut)
table saw
mitre saw
drill with: 5/16 brad point drill bit, 3/16 drill bit, countersink bit
screws
dowel pins
clamps
stationary belt/disc sander
sand paper
wood glue
clear polyurethane finish
You can follow along with the video below to see how to make it:
If you're looking for more ways to display your plants you can check out our other plant stands here!
-Manda