Four years ago I shared how to make your own
floral bike baskets
here on the blog… because we've been blogging for that long?! Woah. Since then I got a more
modern bike
and wanted to upgrade it with a simple wire basket so I can ride it to work or friends' houses this summer without having to carry a backpack full of stuff everywhere – and because bike baskets are just adorable in general. It has been years since I regularly rode a bike and you can definitely tell by my biking abilities – you can ask Manda about how this photoshoot went. Ha! A couple near accidents with a large dumpster. But I'm excited to be able to start biking again and I'm determined to put some miles on this baby this summer!
What you need:
–
Wire Basket
-3 Belts
-Fabric Tape Measure
-Scissors
–
Leather Hole Punch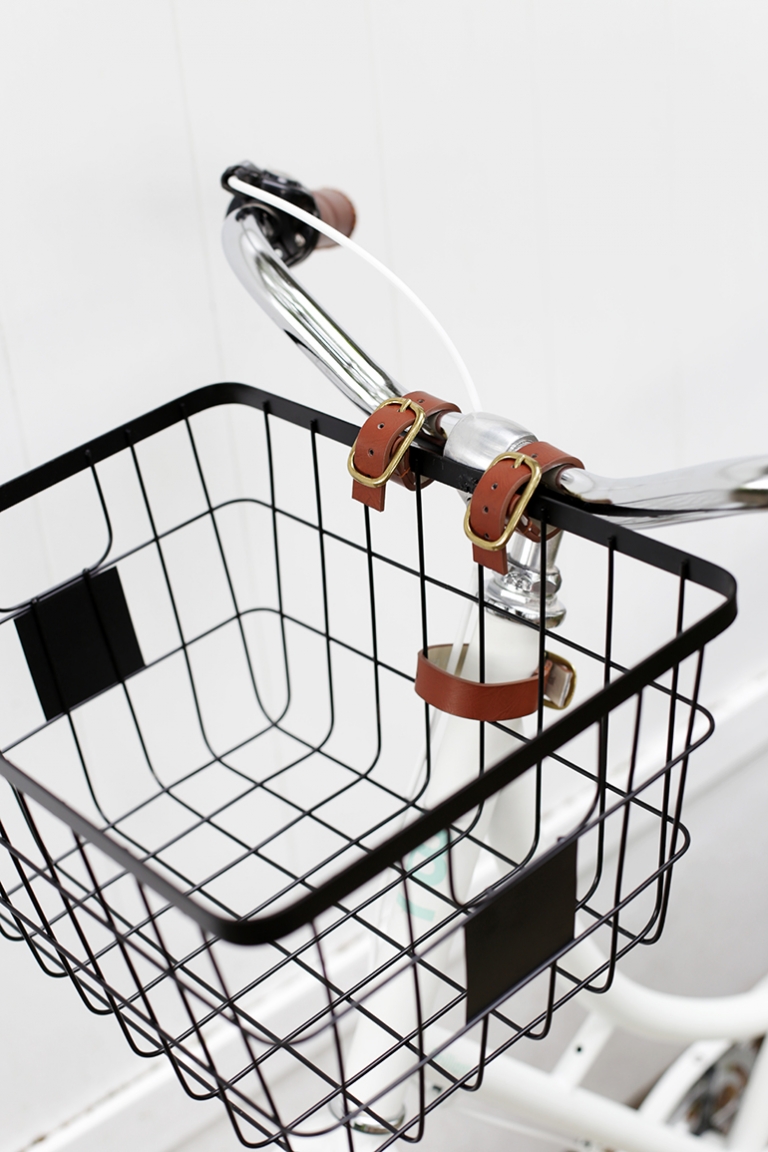 How to make it:
-Use tape measure to measure around the handle bars and the head tube of the bike.
-Add 2″ to each measurement and cut belts to length.
-Use leather punch to punch holes along the belts.
-Attach basket to bike.
*For extra help – watch our video below!!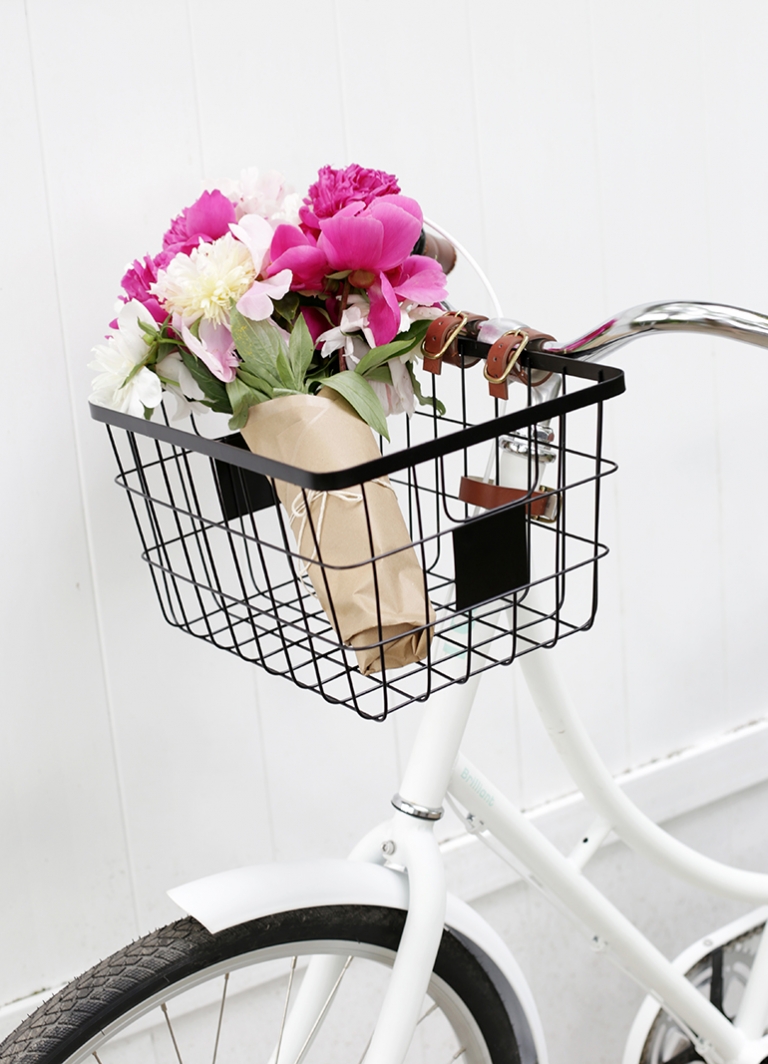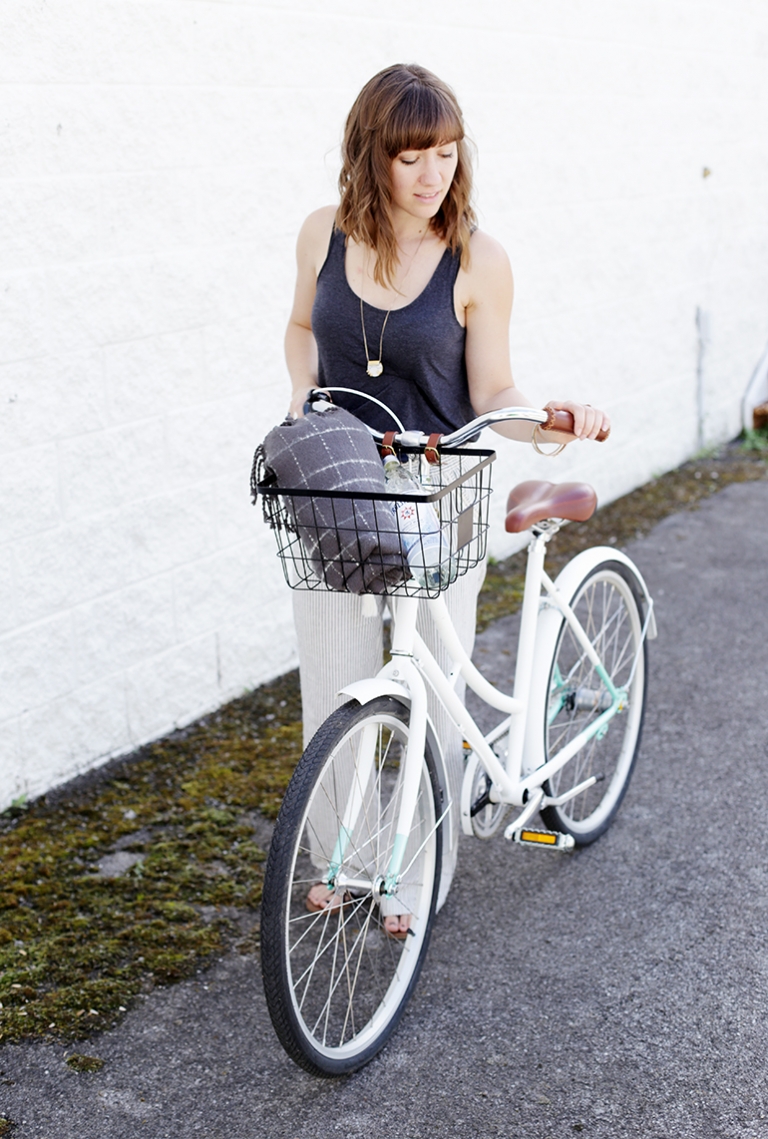 xo. Caitlin