I've had a few waxed canvas projects on the back burner for a while. I kept telling myself to order some so I could get started but never got around to it. The other day I was thinking about one of the projects and decided to try to make my own canvas! I did a bit of research and found Otter Wax – a few other crafters had recommended it and I decided to give it a try. I'll be sharing a tutorial using the finished canvas next week so I thought I would share this in case you want to get some canvas ready for that!
What you need:
-Canvas
–
Otter Wax Fabric Wax
How to make it:
-Rub fabric wax into the canvas. Work in small sections if you're using a big section of fabric. (If your wax is really hard or cold, you can use a blow dryer to warm it up. It wasn't necessary for mine.)
-Use your finger to smooth out wax across canvas.
-Let cure for a few days, until it looses tackiness.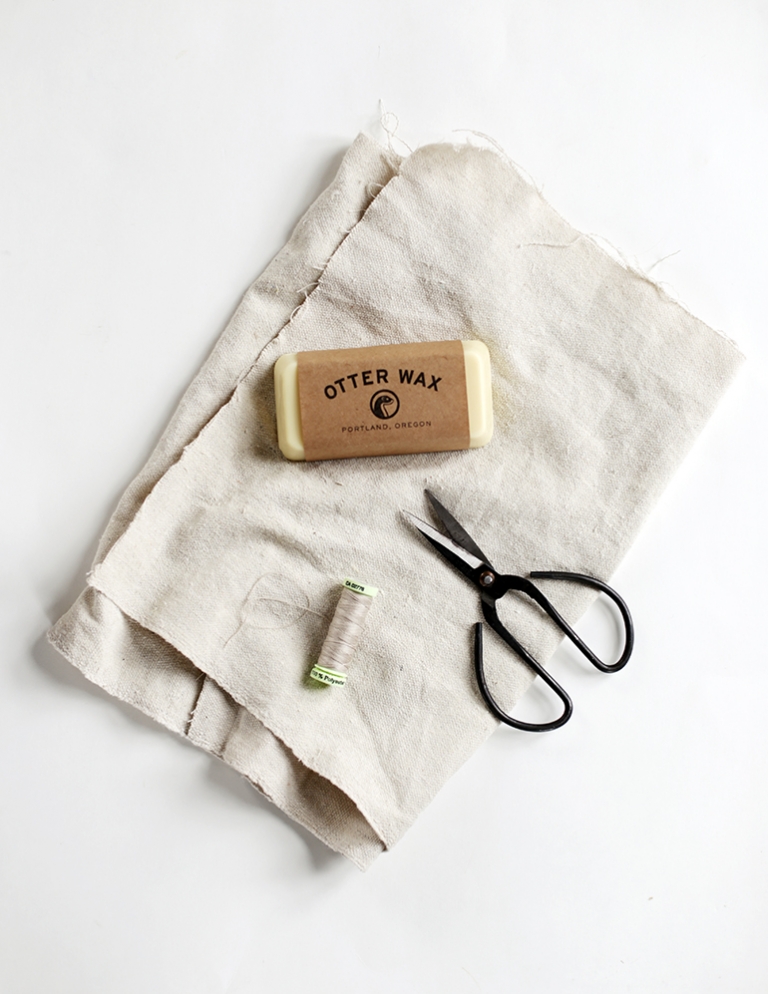 Okay! I'll be back with more tips and a waxed canvas project tutorial next week! For now, I'm off to the mountains!
xo. Caitlin