Sponsored by Amazon.
Two more days until Spring Break officially starts here for us! With no plans for an exotic trip (wishing we were heading
anywhere
that the temperature would get above 50 degrees!), I've been trying to think of fun things to do locally and fun things for the boys to do at home, cause Mama's still gotta work! One of things I'm so glad to have is our
Amazon Fire HD 8 Kids tablet
. I try to be really careful with how much screen time the boys get, but I'll be honest and admit that for a work-at-home mom, tablets kind of save the day when I've got deadlines to meet and kids home from school. We've been using a tablet for quite a while around here, and one thing I've noticed is that we never have a good way to prop it up – whether we're using it in the kitchen when making recipes, or the boys are watching shows together on Amazon FreeTime Unlimited. So I decided we should make a tablet stand and it's been so nice to have! The boys & I recently made some Easter Egg Crispy Treats (find the recipe
here
) and this stand works so well in the kitchen. And the boys have loved using it when they're watching shows together. Find the steps below for making your own stand. We kept our stand simple and minimal, but you could definitely add some paint to yours if you'd like, maybe let the kids paint their own if it's for them to use!
So this tablet has been amazing for us because, like I mentioned, sometimes I need to get things done and this occupies the boys for a bit. But I love it because I can set the amount of screen time they have, for
everything
, whether it be apps, videos, web, reading (always unlimited for that 😉). And I can set it so they have to do some reading before they're allowed to even play games or watch shows. I'll definitely be using this feature over spring break so that they get plenty of reading time in…and I love that these tablets come with Amazon FreeTime Unlimited, which gives you access to hundreds of books! You can also set age limits on it, so everything your kids read & watch is age appropriate for them and you can keep on eye on all the things your kids are doing on the tablet using the
Parent Dashboard
. I have really loved these features and honestly think these tablets are
so great
…we even bought a second one for our house because we've loved it so much!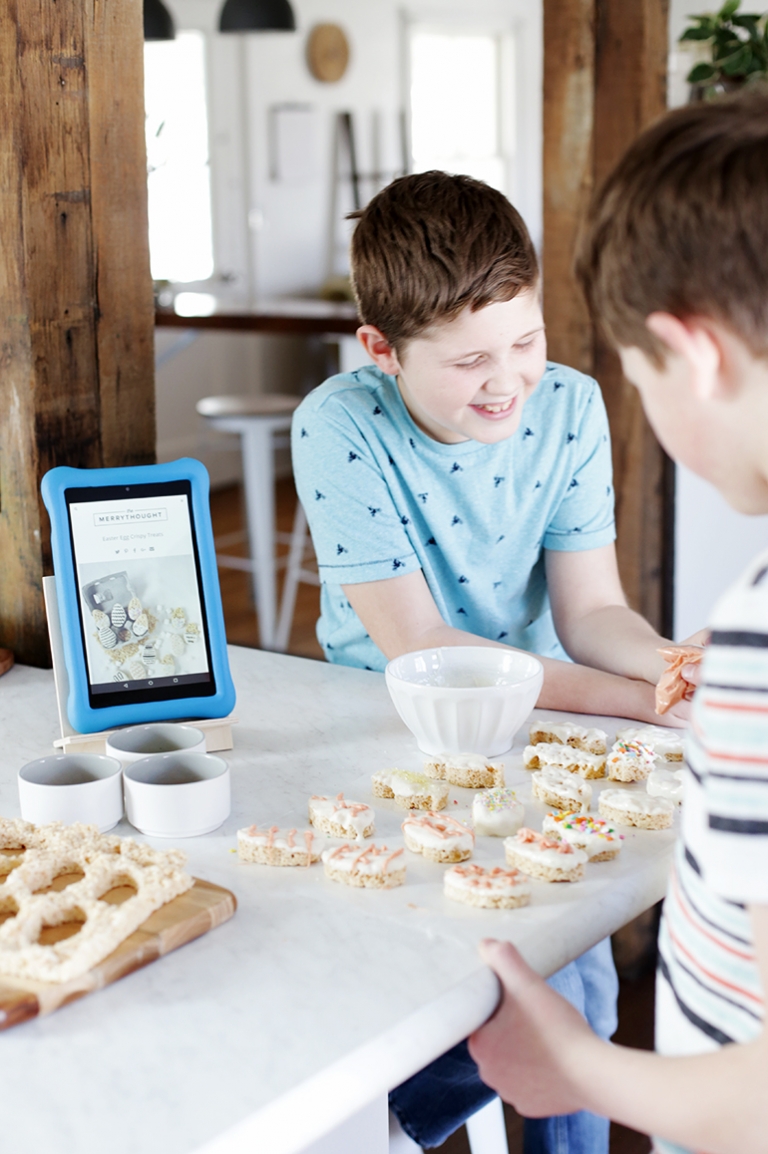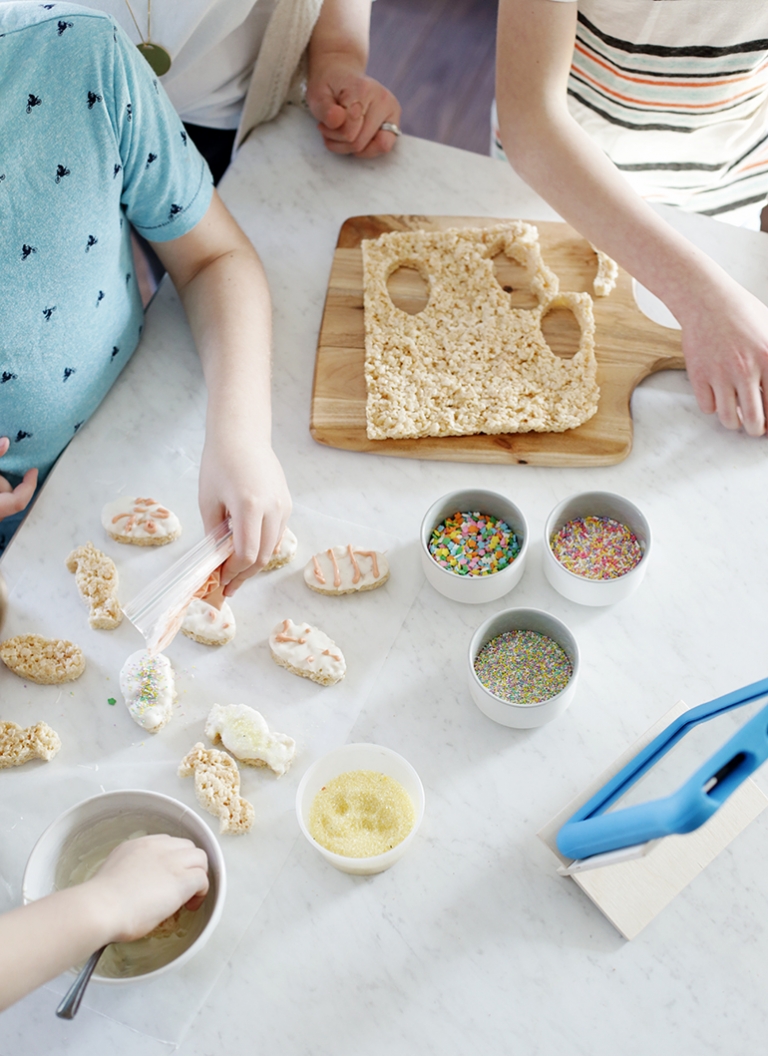 Materials:
– 12" x 24" x 1/4" birch plywood
– table saw
– sandpaper
Directions:
Using the table saw, cut a 6" wide strip out of the piece of plywood.
Out of that, cross cut one piece 7-1/4" long and one piece 4" long.
Set the table saw fence to 1-1/4" to the blade.
Make a mark 1-1/4" up from the end and centered at 3" on each piece.
Make sure the blade is raised up at least 1-1/2", this will keep the over cut on the bottom side from being too long. Place the 6" side with the mark at that end against the fence and cut to the mark at the center, pull the piece back away from the blade.
Repeat cutting the other piece in the same way.
Take the piece that was left over after cutting your two pieces out of the 6" wide strip and do a cut on the end of that going in a couple inches.
Using the leftover piece you just cut, begin moving the fence over a little at a time and cutting until the slot you have cut is the same thickness as the plywood piece so that there is a snug fit.
Cut the other two pieces to the mark in the middle.
Set the fence on the table saw to 6-7/8" and cut 3/8" off from the bottom of the long piece.
Sand pieces and slide together.
Any favorite stay-cation activities you like to do with your family? (I'll take any and all suggestions to keep these kiddos entertained!)
Sponsored by Amazon. All ideas, thoughts and opinions expressed are our own. Thanks for supporting the brands that keep us bringing fun, new content to you!