If you haven't yet noticed the pattern with me, it always takes me way too long to finish projects. I always put them off for sooo long and then when I finally finish them, I wonder why I even put it off. But here we are… another one of those projects!
I thrifted this lamp and lampshade months ago and they've been sitting around waiting to be made over. And last week I finally worked on it! I grabbed a bunch of embroidery floss and started a movie and got to work! And here we are! I love how it turned out – lot's of pretty neutral colors.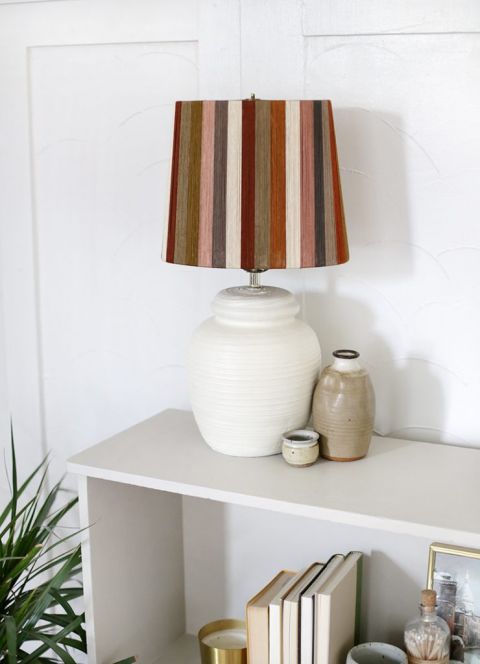 What you need:
lamp shade frame (thrifted or you can find some plain ones online)
embroidery floss
hot glue gun
scissors
Watch the video below to see the process I used!