Leather has been a favorite craft material of ours for years. One thing we haven't done with it yet though is stamping – which has been on our to-try list forever! (There was even an unsuccessful attempt once before – ha!) This month's Michaels Makers challenge was to learn something new so we decided it was finally time to sit down and give leather stamping a try. We picked up their
alphabet stamp set
, 
actually
read the directions, and now we've got it down!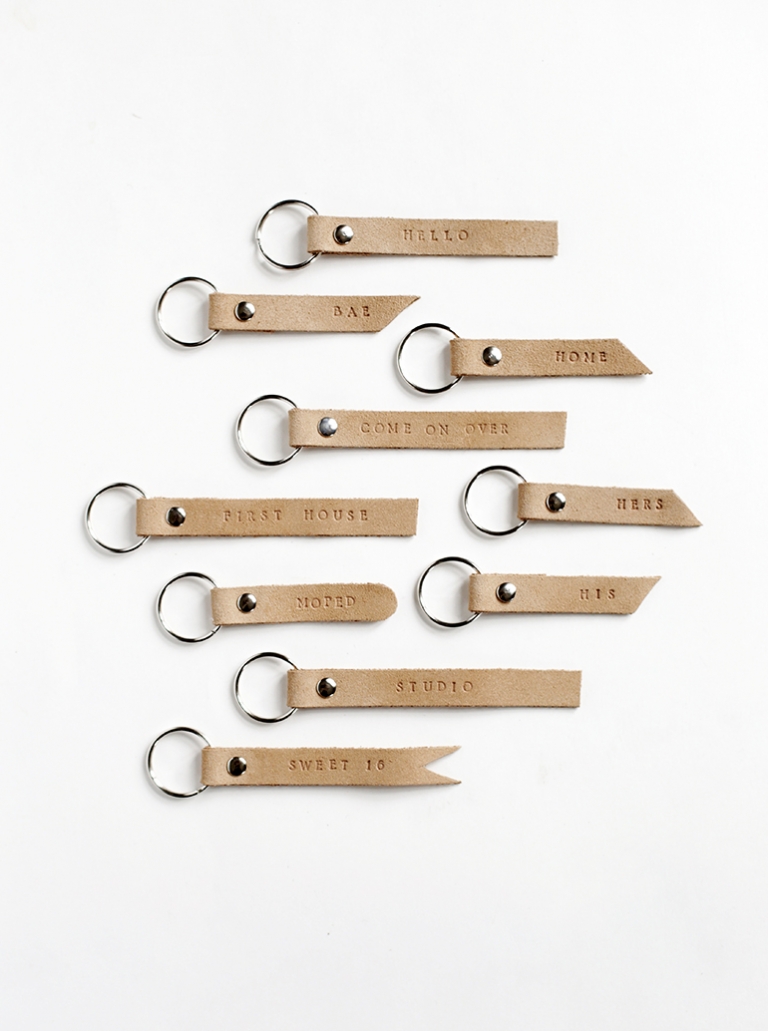 What you need:
–
Suede Strips
-Scissors
–
Alphabet Stamp Set
–
Leather Punch
-Water
-Rag
-Hammer
-Rivets and Setter Kit
-Key Rings
How to make it:
-Cut suede strips into 3-4 inch long pieces (or longer depending on what you're going to stamp on it)
-Using the leather punch, punch one hole, centered on the strip, about 1/4 inch from the end of the suede strip and punch a second hole about an inch from the end of the strip.
-Fold over the suede strip so that the holes align. Place a bottom rivet from the rivets & setter kit into one hole, place the top of the rivet on the top of the other hole, and firmly hammer the setter a couple times to secure rivets.
-If you're not using split ring key rings, you will need to place the key ring on before you put in the rivets. We used split ring key chains and could just slide them on after the rivets were in.
-Dampen the leather slightly with water.
-Stamp away!
-Let dry and you're good to go!

Helpful tips:
-It suggests to wet the leather first – we are terrible about following directions and decided to skip that step but tried it out after the first couple attempts and it made a huge difference!
-Use a scrap piece of hardwood underneath the leather when hammering.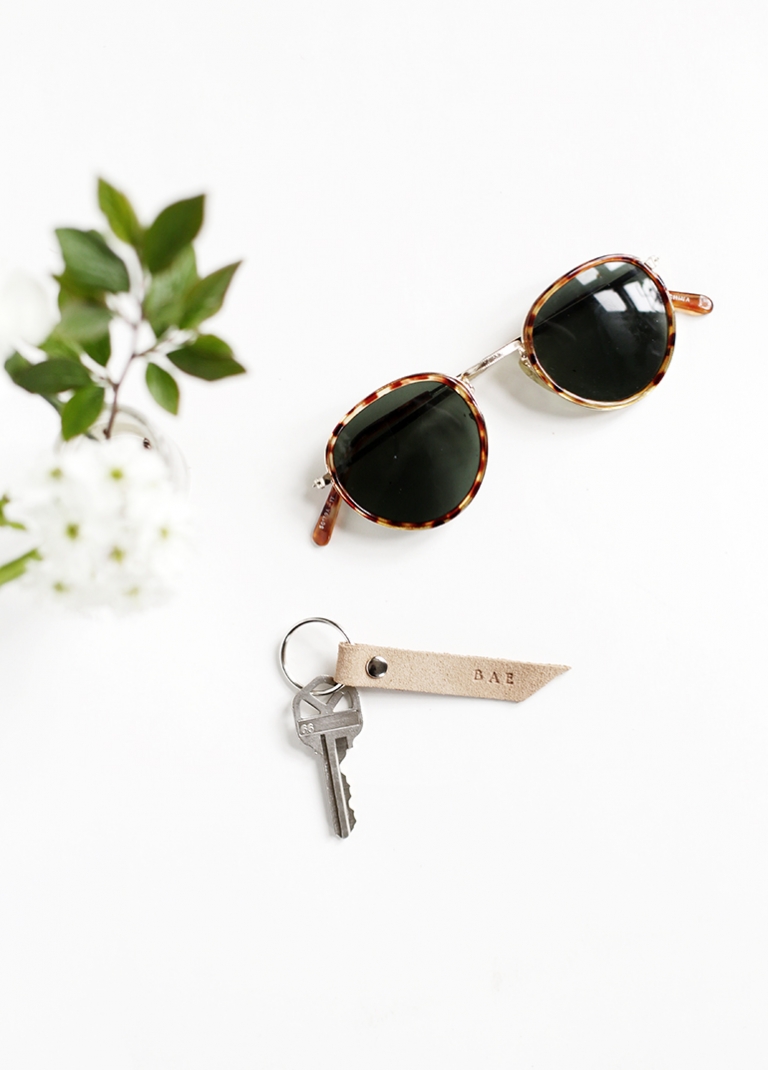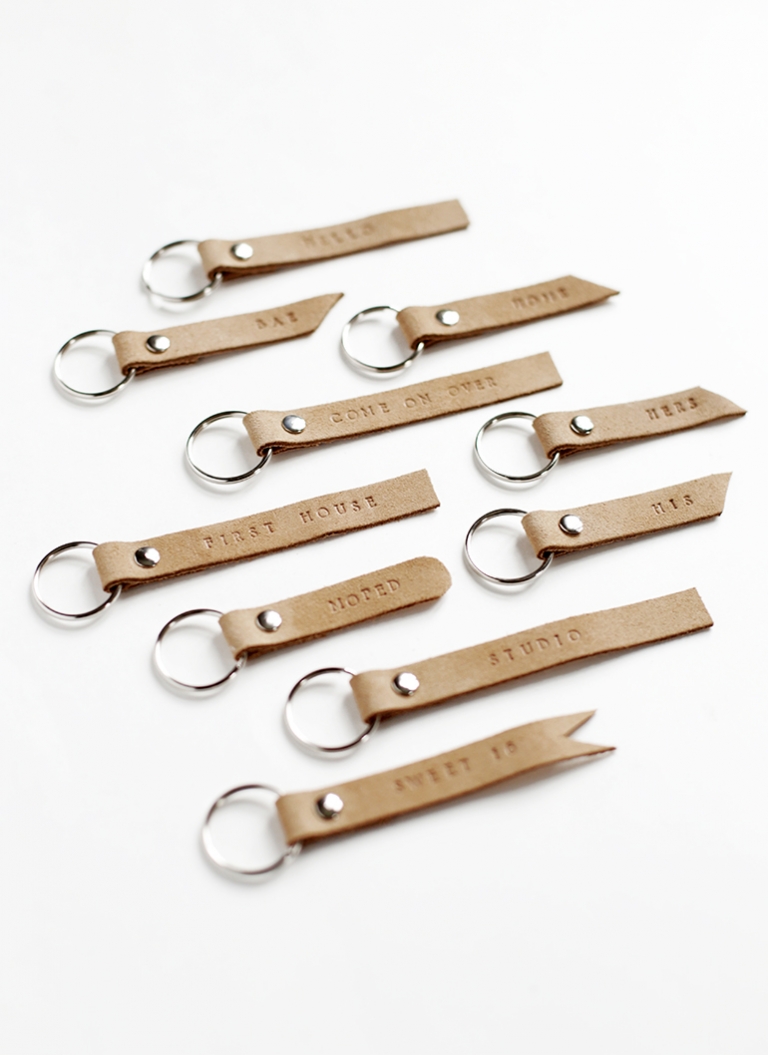 There
may
have been quite a lot of singing happening while we stamping these keychains! Any guesses on what songs we were singing while making these? Also, Caitlin's still in disbelief that I didn't know the "Come On Over" song…but if it wasn't punk rock or emo, I wasn't listening to it! 😜 What would you stamp on your keychain??
Now you can expect to see a few more leather stamping projects coming your way in the next few weeks – we're addicted!
Until then, you can get inspired by all of the other projects done for this month's challenge here or on The Glue String blog. Or go check out one of the many classes Michaels offers in their stores – some are even free, you just pay for your supplies.  Take the time to try something new this month!